The Sikmogil (식목일) or "planting day", is celebrated today in South Korea. On this day people are encouraged to plant trees in schools, parks, workplaces,mountains or villages.
Planting was a key aspect of life since Korea was an agriculture society, and April was considered a good time for this practice.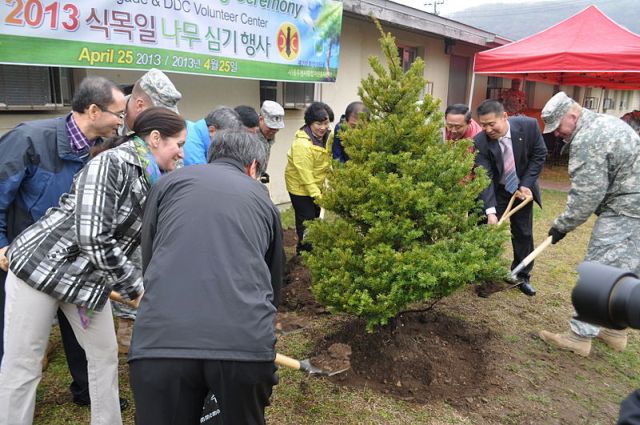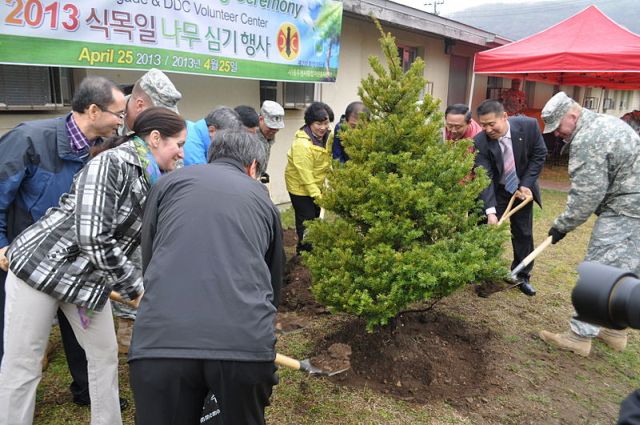 After the Korea War and Japanese colonial rule in the 20th century, the landscape of Korea was bare since most of trees were cut down for fuel or constructions. The people attention for tree planting grew after these dramatic events as people wanted to recover the enviroment and Sikmogil was enstablished in 1948.
Nowdays planting trees has also another meanings, and it's important not only for helping prevent natural disasters like floodings or landslips, but also to reduce the amount of carbon dioxid and to provide a source of clean air.