In the last week of June we organized two Korean culture events, first of this kind in the South of Italy. The "Giornata coreana" ("Korean day" in Italian) events were held in Naples and Avellino on June 23rd and 24th.
For me this was the first event of this size that I organised, and even though the challenges in preparation of the events have been many, the two events were very successful.

For the organization of the events our Korean culture startup "Kimchi&Basilico" worked with Women's and Culture Network (여성·문화네트워크), the Korean Women's Cultural Life Association (한국여성문화생활회), our blog partner Viaggio in Corea and both events were sponsored by the Women's Newspaper 여성신문, the Korea Ceramic Museum 한국도자관, Naples University L'Orientale and Chung Jung one (청정원).

Italian cultural organizations Il Giardino Segreto di Napoli (Napoli) and Le Masserie Piano (Avellino) hosted in two beautiful location in the historical city center of Napoli and on the hills overlooking the town of Avellino.
During the two events we planned a variety of activities and performances to give the visitors a chance to experience Korean culture. Among the events, people could try on traditional Korean dresses hanbok, and take photos while wearing them. Many people took selfies and share their photos on their social media accounts – for many of them was the first time wearing hanbok and it was one of the most popular activities during both events.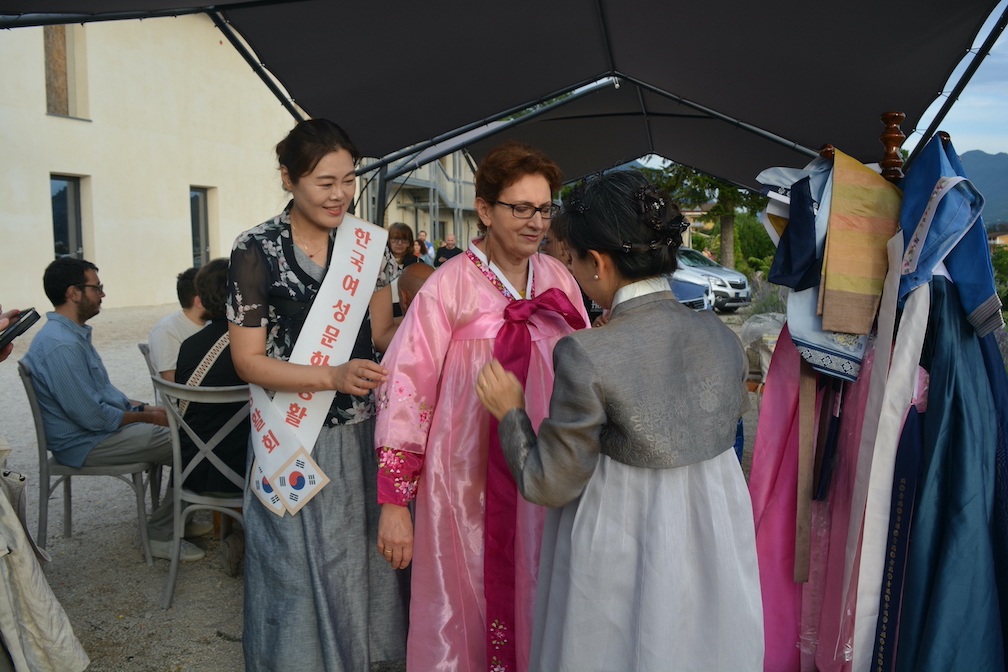 Our program included also a photo exhibition about Haenyeo curated by me called "Haenyeo of Jeju: divers, mothers, women" and showcased photos I took during a day of Haenyeo Lee during my interview with her and their group of Hanyeo. An interview that was also published on Korea.net.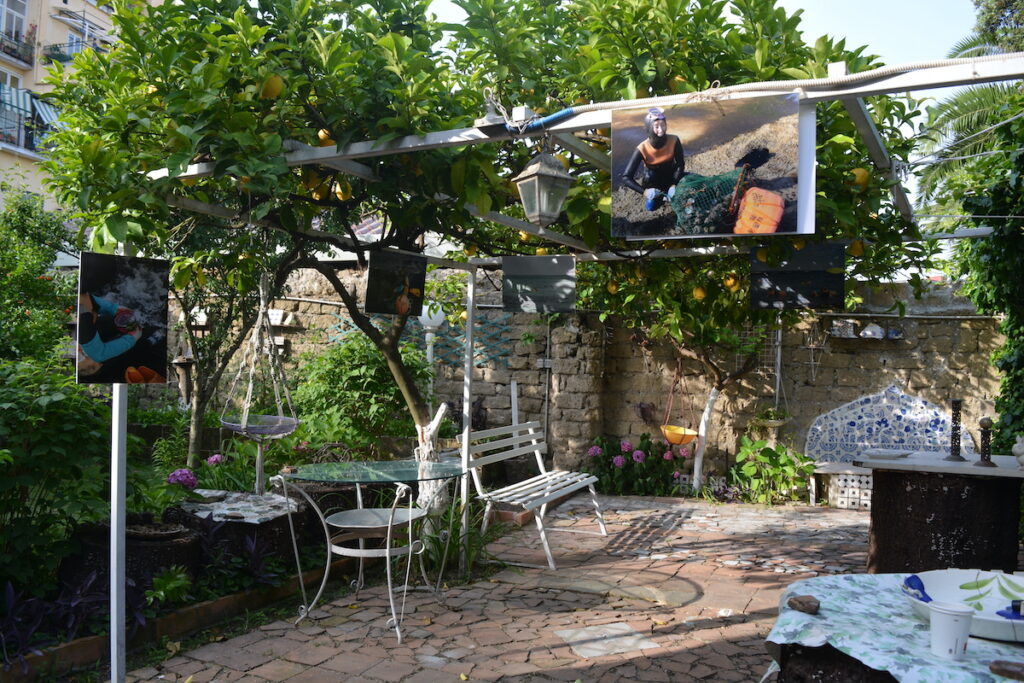 Korean traditional tea ceremony and tasting was performed, with more than 60 people joining each ceremony in small groups of 10 people. We had to add more spots in order to accommodate the big requests. Lot of questions and curiosity by the participants that enjoyed every moment of the ceremony.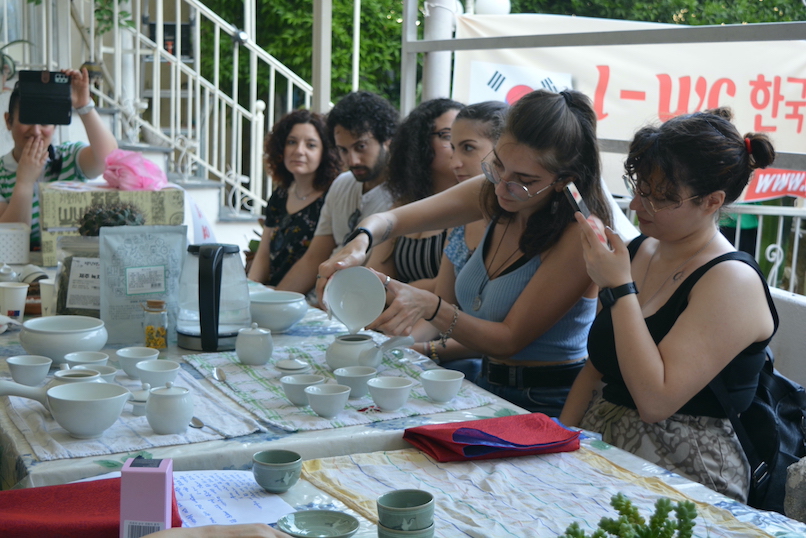 A Korean culture event wouldn't be complete without a taste of Hansik. Thanks to our chefs and the collaboration with Chung Jung one we were able to offer Korean dishes to more than 200 people during both events. The menu consisted of various dishes such as tteokbokki, gimbap, japchae, and osam bulgogi. and there was a time to wait for more than 30 minutes due to delayed orders, but the high popularity of Korean food was realized, with refills continuing two to three times.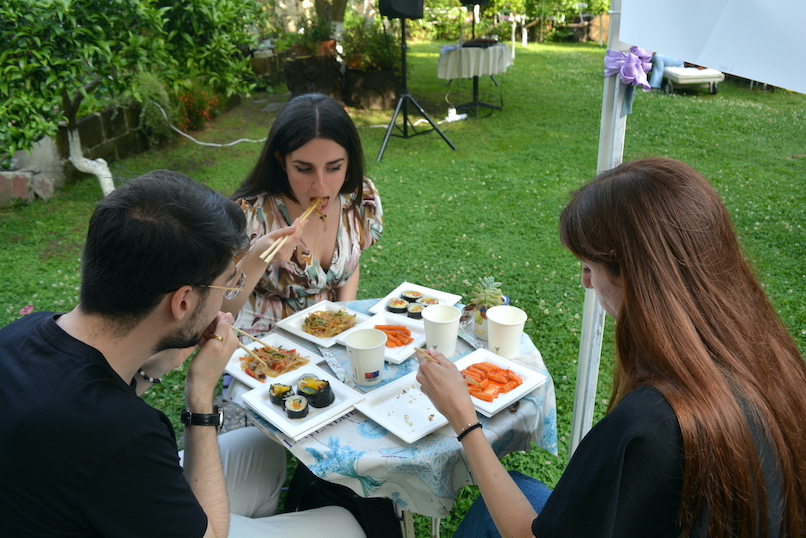 In addition, members of the Naples Taekwondo School ACF, led by Anna Ianniello, a former member of Italian taekwondo national team, performed an amazing demonstration, involving also guests of the events who challenges themselves in taekwondo moves.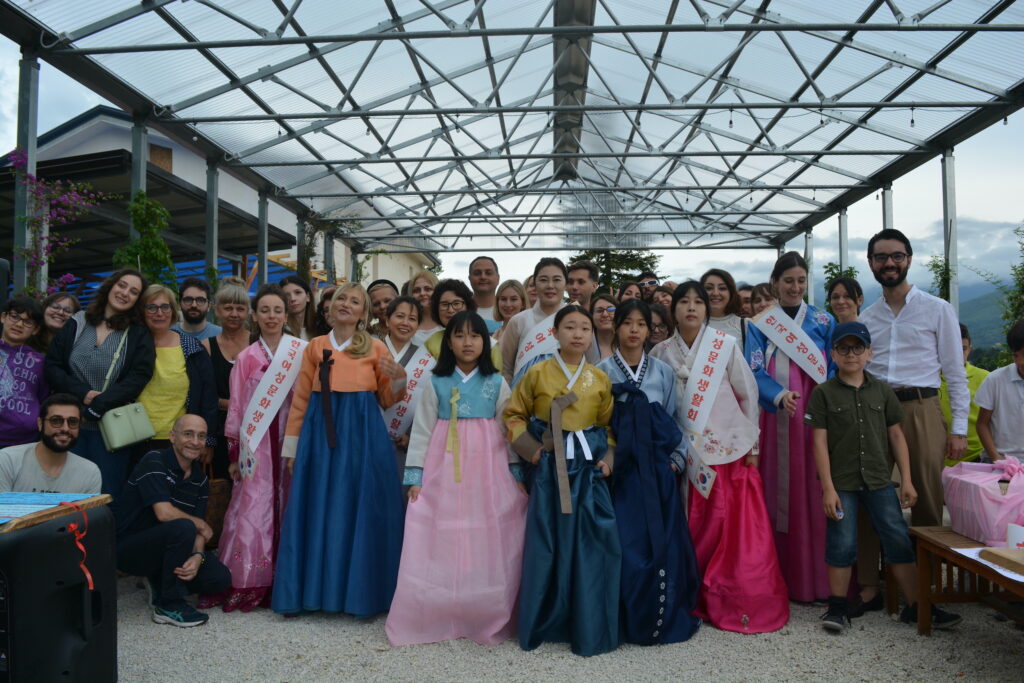 The events ended with poetry recitation by students at Department of Korean Studies at Naples L'Orientale University. The recital included poems by poetesses Yoon Dong-ju (윤동주) with Prologue (서시) and Snow (눈), Moon Jung-hee (문정희) with "The Ghost" (유령), Lee Yeon-ju (이연주) with "The Story of Childbirth (출산에피소드)," and feminist poet Choi Seung-ja (최승자) "About Women" (여성에관하여).
A Korean language student who attends an Italian comics school made also a presentation about Korean webtoons.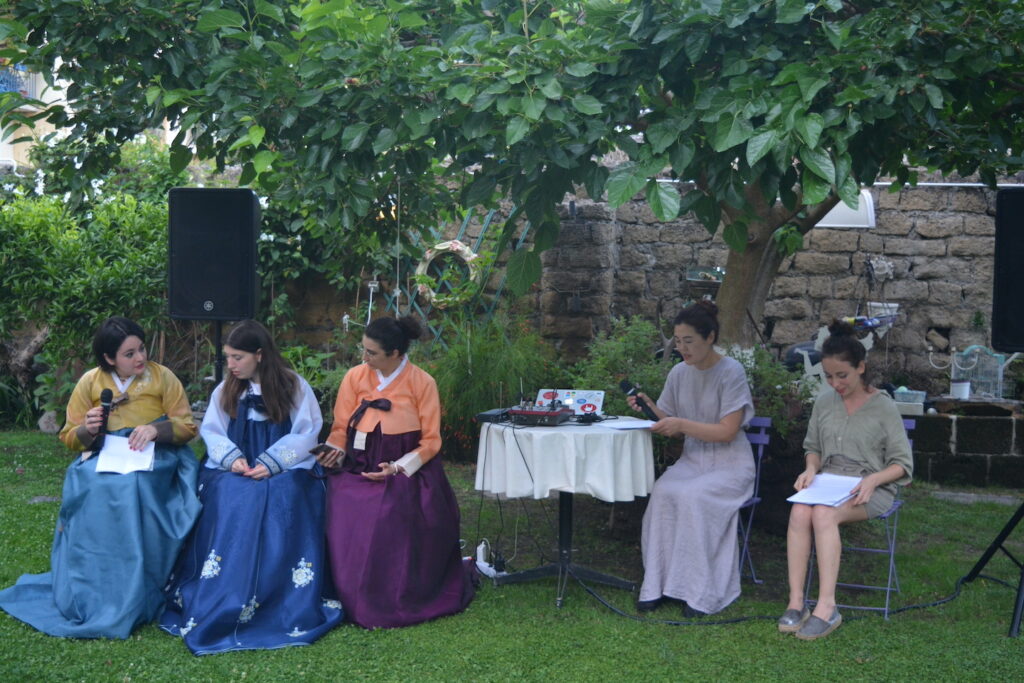 Among the people attending of our events there was also Professor Andrea de Benedittis, a teacher of Korean language at L'Oriental University. Korean people might have seen him also in TV, he was in fact in charge of interpreting the press conference of Kim Min-jae, who played for the Napoli soccer team "SSC Napoli." Professor De Benedittis commented, "I am very grateful for partecipating in such a fun event to promote Korean culture. I hope this kind of event will continue to happen in Italy."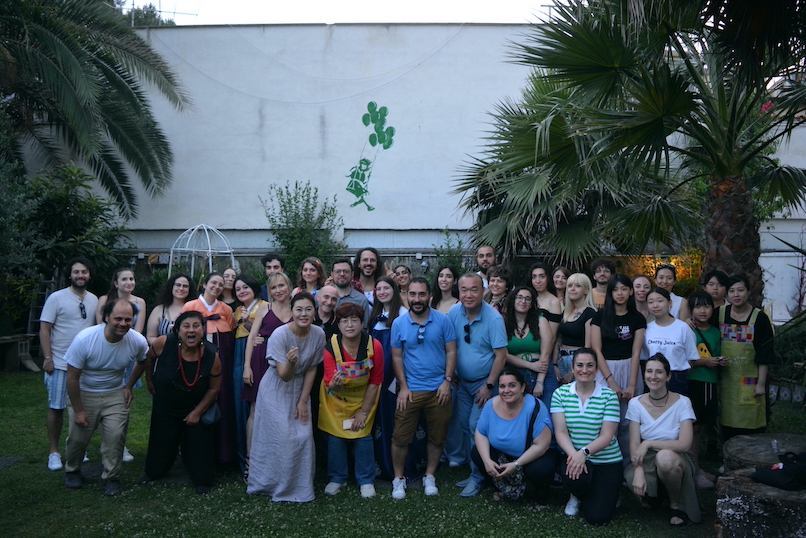 In addition to the Korea Day event, there was also time to discuss future cooperation between Kimchi&Basilico, Korean cultural institutions and local cultural organizations. We would like to build cultural exchanges and partnerships in order to bring Korea and Italy together.

Choi Soon-ja, head of the Incheon branch of the Women's Newspaper, said, "I hope this event will serve as a starting point for forming a network for cultural exchange with women from various countries in Europe and promoting Korean culture."