Bryan Do is a good example of what it means to live several different lives until finding the one that suits you. Bryan Do is the founder of the first craft single malt whisky distillery in Korea – Three Societies Distillery  (쓰리소사이어티스 증류소) –, but he used to be a salary man in the States, at least before reaching the age of 40. A midlife crisis can reveal true ambitions, but it also brings out there is no time to postpone their realisation, no wonder Bryan put so much effort in turning his passion into a solid project.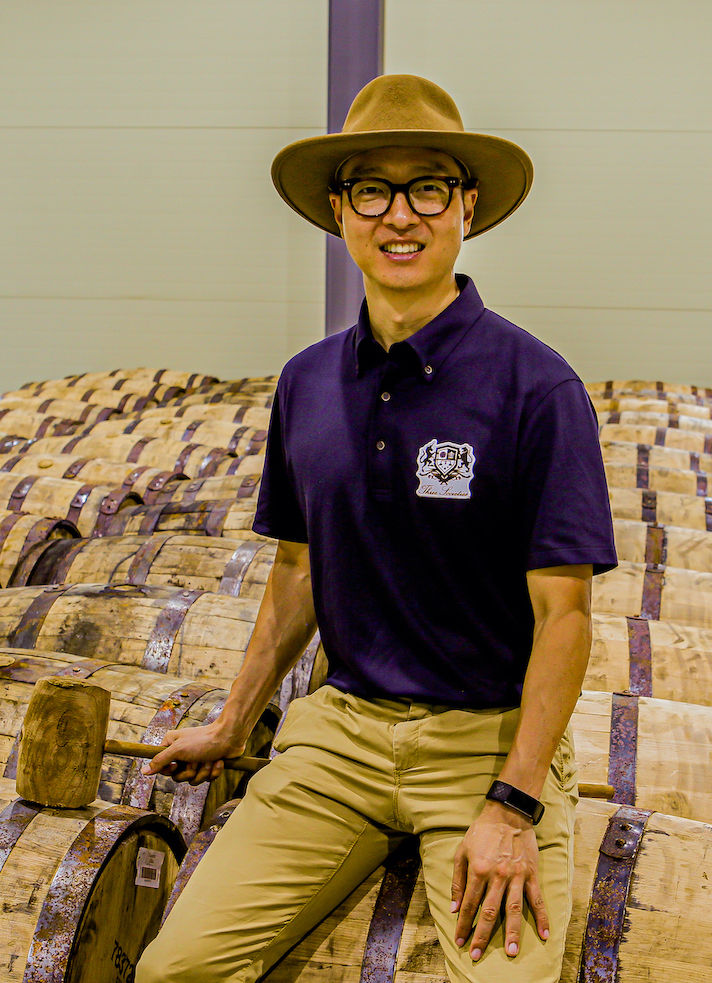 I'm not surprised about your past filled with several different jobs – TV news anchor, supervisor at Edelman, an executive at Microsoft – I'm impressed with the way you turned your passion into an ambitious project. When did you realise you wanted to quit your safe job and start a business on your own in the alcohol field?
I've always had a passion for making alcohol especially craft beer and once I opened my first pub I realized the joy I would get when people drank my beers that I made! Stepping away from a safe job is really easy as long as you wanted because you can always go back.
Your first and successful attempt to enter the alcohol field was an artisanal craft beer brewery – Hand&Malt – eventually sold to AB-InBev in2018. Making beer in Korea is quite difficult, distilling whisky in the land of soju seems just insane. I admire who is competent enough to take risks consciously. How did your previous experience influence the creation of Three Societies Distillery?
If it's not hard it's not a challenge. I love challenges and succeeding. There was actually little risk if you look at the numbers. Premium whisky, especially single malt, is rising every year around the world AND in Korea so it's actually a blue ocean for locally made whisky in Korea.
Three Societies Distillery is located in Namyangyu, a city 20-30 km far from Seoul, I guess it's not casual. What made you think "This must be the place".
It's actually not far from Seoul, it takes usually 40-50 minutes from the center of Seoul (Yongsan) to get here and there is light traffic usually. But more importantly the climate is the most important. We have extreme swings of weather from Summer to Winter (35c to -20c) so this helps age our whisky much faster than Scotland where it is cold all the time.
What difficulties did you encounter in the realisation of this ambitious project?
As usual it is dealing with the government in a field that you are the trail blazer in. You have to educate the government and try to change laws and regulations.
Distilling whisky is a form of art based on tradition. It takes time, effort, skills…in other words you need a great team and a trusted master distiller.
My philosophy is to have better people on my team so I can learn from them. So I hired a great master distiller so he can make the best whisky.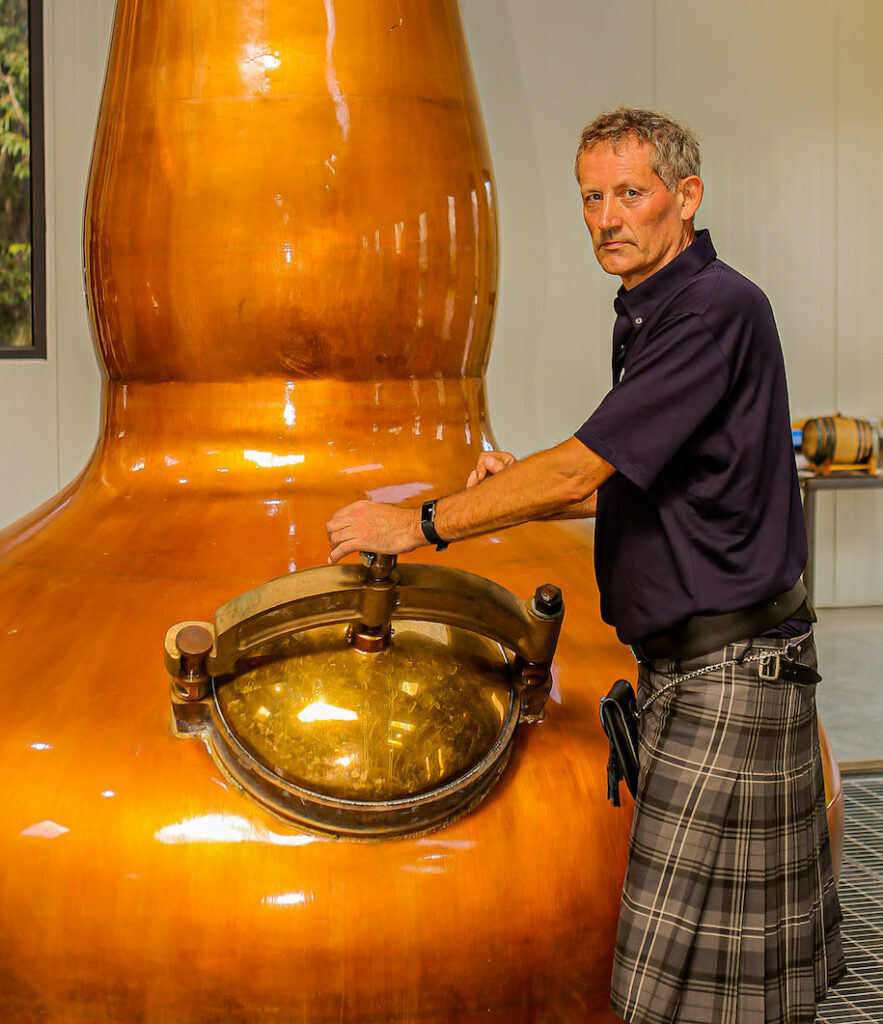 What can you share about your whisky making process? Every distillery has a unique one; in what way were you able to harmonise the Korean identity in the final taste? How did you find a good balance in terms of flavours?
We had a double burden when setting out to make Korea's first single malt whisky. Number 1 was it needed to be good. Number 2 it should has some type of Korean flavour element. Making it good was up to the distiller and wood but the flavour profile we chose to make it spicy at the finish to remind our drinkers that Koreans love spicy food! We don't do much different to our process but we mature the wash a bit longer to add more flavor and spice to the spirit before it is aged in barrels. We think the balance of fruity esters and floral aroma is highlighted by the Asian spice flavor in the finish.
Korea's drinking culture has been characterised for centuries by a rigid etiquette and excess. Once you said you wanted to change how Korean people drink. The pandemic preceded you in a bad way, since its start alcohol sales rose but the collective habits have been replaced by a new trend: homsul, which means drinking at home alone. I guess your attempt consists in educating Korean palates to new taste. How are you managing this challenge? How did the pandemic affect your business?
We haven't launched our whisky yet so hopefully by the time we launch this pandemic will long over. We are selling gin now though and just doing minimal social media advertising for those who want to make cocktails or enjoy gin at home. Our gin is different than other gins also because the base spirit is single malt. It is a sipping gin so we prefer to tell people to take it neat or on the rocks. If you want to make a cocktail use simpler recipes because the base spirit is so unique on its own.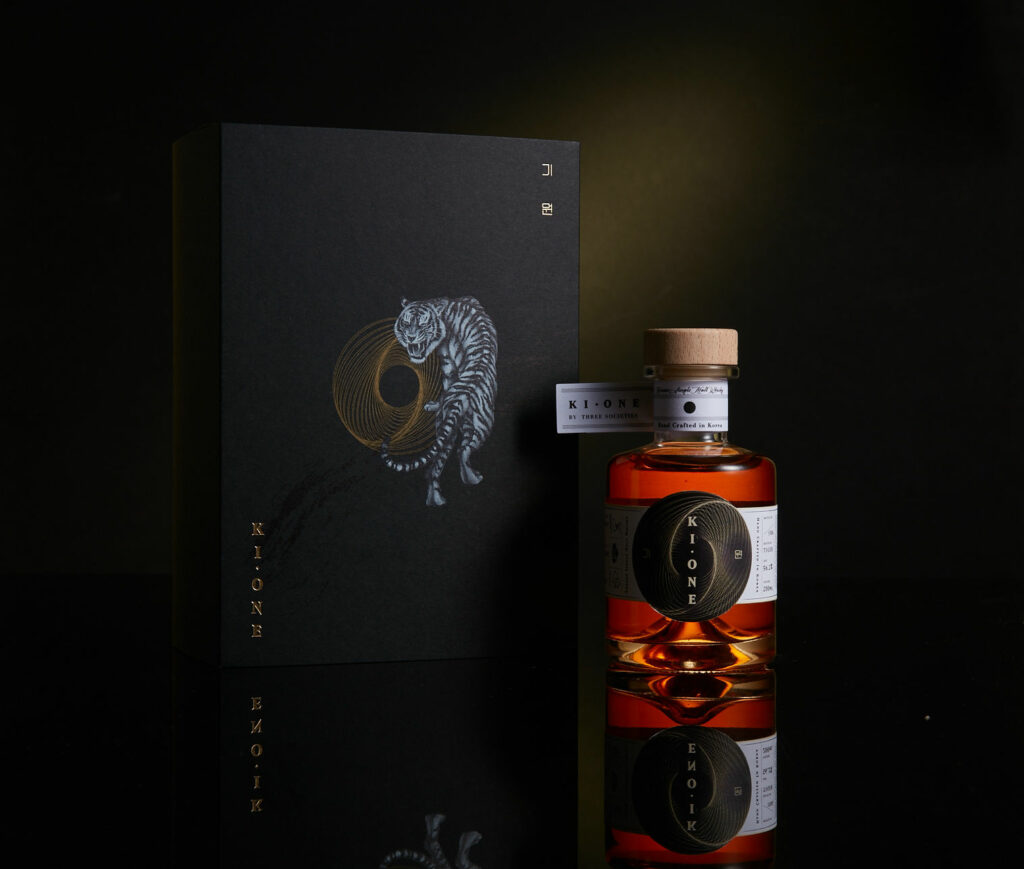 Our blog focuses on Korean food and drinking culture, can you suggest a few foods to pair with whisky?
Italian food pairing with whisky is something I will leave up to the experts but with Korean food, I love a smoky whisky with Korean BBQ, especially black pork from jeju island. There is a funky fish sauce that is a given for locals so it adds both smoky and tangy flavor to enjoy with a lighted peated whisky. Also lately I've been pairing whisky with Dalgona sweet treats for desert. Have you seen Squid Games? It's the sweet beige sugar snack they need to break perfectly to live, I try to not break it and also enjoy it whisky!
Your main goal is to gain an international level and to export everywhere. How far have you got this? Has the rise of Korean culture – hallyu – around the world helped you in this overall process?
K-pop, K Food and K drama have elevated Korean culture around the world. This will undoubtedly help us sell our whisky abroad to those who want more Korean culture. Our whisky is called Ki One which means the beginning and hope so we hope whisky lovers around the world will enjoy our whisky. And once we launch in 2023 we hope to get into the major airport duty free shops once people start flying again in earnest of course.