Today we sat down with Yurim Byorn, Founder and Chef of Eatme catering, a Korean and Japanese inspired business catering in Berlin. Her food has been praised for the perfect combination of flavours and visual appeal.

How have you started in the food industry?
When I moved to Japan in 2004 I got a job at a shabushabu restaurant in Shibuya. Because gastronomy job was paid well, compare to other jobs. Started from working as a waitress but then I realized I don't learn anything, so I convinced my manager to switch my position to the kitchen.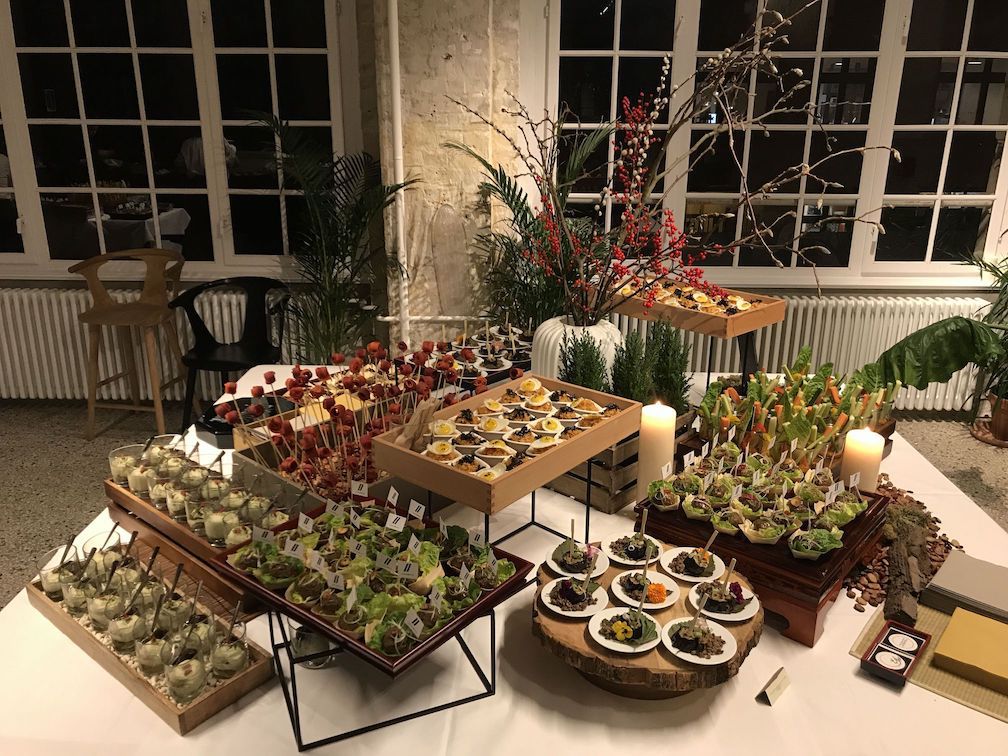 How has the pandemic affected your life and your work? 

Where do I start… I thought this is a big sign of opening a new chapter of my life. To be honest, I was very tired and close to burn out. Thankfully I got enough jobs to live a life but catering is very tough. Just before this pandemic I was keep considering that I need a change. Either change the shape of my business (hire more staffs, invest more money and growing the company) or change the direction. When this pandemic hit the city,
I immediately thought "this is the sign."- Change the direction! That's how I started my new project John Matt (존맛) Jon-Mat means "Freakin' tasty" in Korean slang and I played with the names. When I did a breakfast catering in 2017, I developed this Korean soy bean paste infused dipping sauce for vegetable sticks and my clients went crazy. They kept asking me how to
make the sauce. So I thought, I should sell this. I will produce freaking good Korean sauces that it is healthy and honest.

In your vlog on YouTube you share moments of your life in Berlin. Making videos is something you always enjoyed? Have you thought about creating a channel dedicated to cooking?

Actually I wasn't enjoying YouTube before I started my channel. But 3 years ago, I got an idea of my Youtube channel "Have a cook day". Some funny and realistic cooking channel.
I started with cooking videos but then it seemed people are more interested in my vlogs lol. But at that time I didn't have a free time to make videos. So when the first quarantine, I thought, "It's the time!".
Obviously I've have no experience of filming either editing. I didn't buy any equipments. (I couldn't invest any penny when I had no job.) So I just started with my iPhone only. And then I got a video editing app, tried from the scratch. Somehow it was fun. I felt like I was playing a game.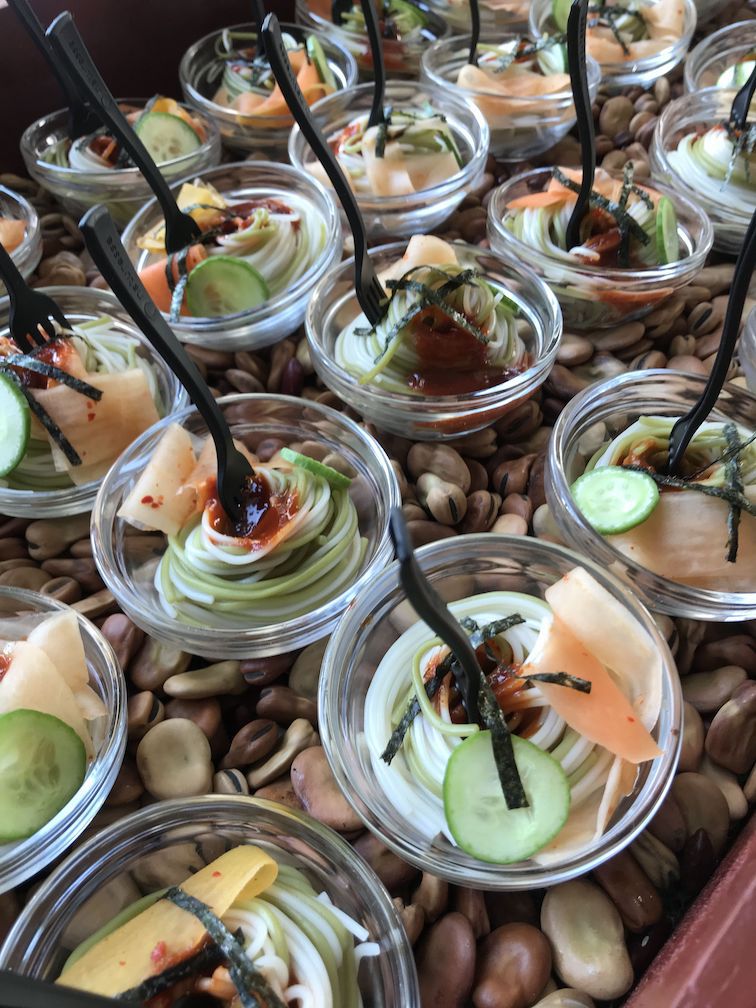 How has the Korean food perception abroad changed in the last
few years in your opinion?
Oh my god. A LOT! When I just moved in Berlin Korean food wasn't so known cuisine compare to the others like Japanese or Vietnamese. But at some point, people were worshiping Kimchi. It's because Berliners are very concerned with wellness and healthy lifestyle, and they realized Kimchi is one of the Superfood. Thanks also to the efforts of Lauren (from Fräulein Kimchi)

You have a background in design and Japanese food, having lived in Japan for a while. How do these experiences influence your cuisine?

First of all, my background affected a lot to my work. Because my plating style and decorating buffet table became one of my strengths. In fact, there are a lot of caterers and chefs have art or design background. These senses are connected I would say. And yes I'm a Korean chef who learned cooking in Japan. This was also a big plus for my career. Because, I was able to do both cuisine-such as I catered for Korean embassy and also catered for Sony. At the beginning I was thinking maybe I should focus on one cuisine, but I thought it's a bit shame if I hide my another ability and not using it. In the end, it went well, because I still get jobs from both side.

What are the Korean dishes that you consider comfort food?
Definitely Kimchi Jjigae. I made it even today. I make Kimchi Jjigae how my mom taught me and it always reminds me mom's food. When she makes Kimchi Jjigae I eat 3 bowls of rice and my friends did the same when I make Kimchi Jjigae. That made me smile.

Korean community in Germany is among the biggest in Europe, with a history of immigration after the Korean war. Are you involved actively within the Korean community in Berlin?
Really? I didn't know haha. I think I'm not so involved in the Korean community. It's because I'm not so sociable person. I'm more close to a homegirl. But I'm happy to be part of the community when it comes fight for justice. Such as fight against to Asian hate or Statue of Peace.

If you imagine living somewhere else different from Berlin, where would it be?
Actually, until last year I couldn't imagine living in another city. But now I think maybe Lisbon would be fun. I haven't been there yet though.
I will be in Berlin for the summer, and I am looking for some
Korean restaurants to visit. Any recommendations?
Choi is a Korean fine dining restaurant. You can enjoy very high quality of Korean cuisine. If you like Korean fried chicken, Kokio is the best place.