Attending a food class while visiting Korea is one of the activities to recommend to learn more about Hansik and to taste delicious food. Today we sat down with Kim Minseon, CEO and Chief instructor at OME cooking lab. A food startup, chosen as a Tourism Business Venture in 2016 from Korea Tourism Organisation. Chef Kim offers a special kind of cooking workshop: during her classes you will visit local markets, where you can learn more about Korean ingredients and then cook and dine in a traditional Korean style house (Hanok).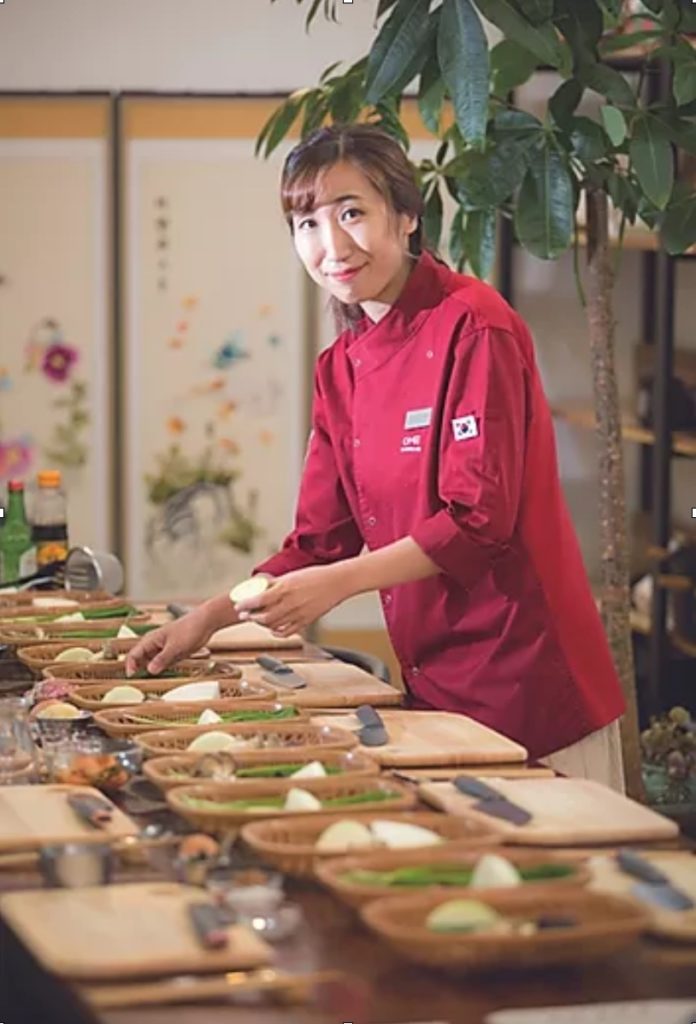 How did you become interest in food and started working in the industry?​
I like eating so much. I did many kinds of part time job when I was a university student. I studied temple food, worked at Starbucks, monitoring and researching as part timer for Korean snack company and so on. After graduating university my first job was in CJfoodville as a kitchen manager. I worked too much, and I got sick. ​I thought I would never work again in the food business.
But after I quit my job I still enjoyed eating and cooking. During that time I traveled a lot and learnt a lot. I attended cooking class in Sichuan and Penang in Malaysia, coffee class in Laos. ​After I came back to Korea, I saw one poster about 'venture company competition' funded by Korean tourism organisation. I wrote my business plan for a Market tour and Cooking Class and I started this business from that time. ​I don't have just one reason that motivates me to do what I do but I think, most of all I like food and learning about food. When I teach Korean food, I can meet many people like me, and this makes me happy.
What do you think are the most interesting characteristics of Korean cuisine?​
Fermentation and Ripening of ingredients gives Korean food its unique flavours. A key element for the fermentation is the time so putting time into preparing food is a key characteristic of Korean food that I find very interesting. 
​​You are an ambassador of Korean food for foreign visitors. What do you teach your clients about Hansik and what they are curios the most about?​
I like to teach what we eat now, present day Korean food. So I hope my students learn and feel our life style through our cooking class. ​
You have travelled the world promoting Hansik, how was the experience and what are some of your more fond memories?​
When I promote Hansik in other countries, most precious experiences are the cooking events across the world. After the event, I can learnt a lot about other country's ingredients for cooking Korean food. ​When I travel Colombia I held a cooking class for kids and they learned how to make Gimbap and Kimchi. They enjoyed it a lot, even if they didn't know much about Korea or probably couldn't place it on a map. But I think it was happy memories for them when they get old: they ate delicious food from some far away Asian country. This experience make them think bigger, I hope. They even they cried because Kimchi was so spicy! But when I left school, one kid hugged me, told me 'Can we meet again?' I really hope to go back to Colombia again. ​Many of my cooking events are like this.
I have visited Taipei and Russia several times for cooking events, and when i have the chance, I also try to meet my old students.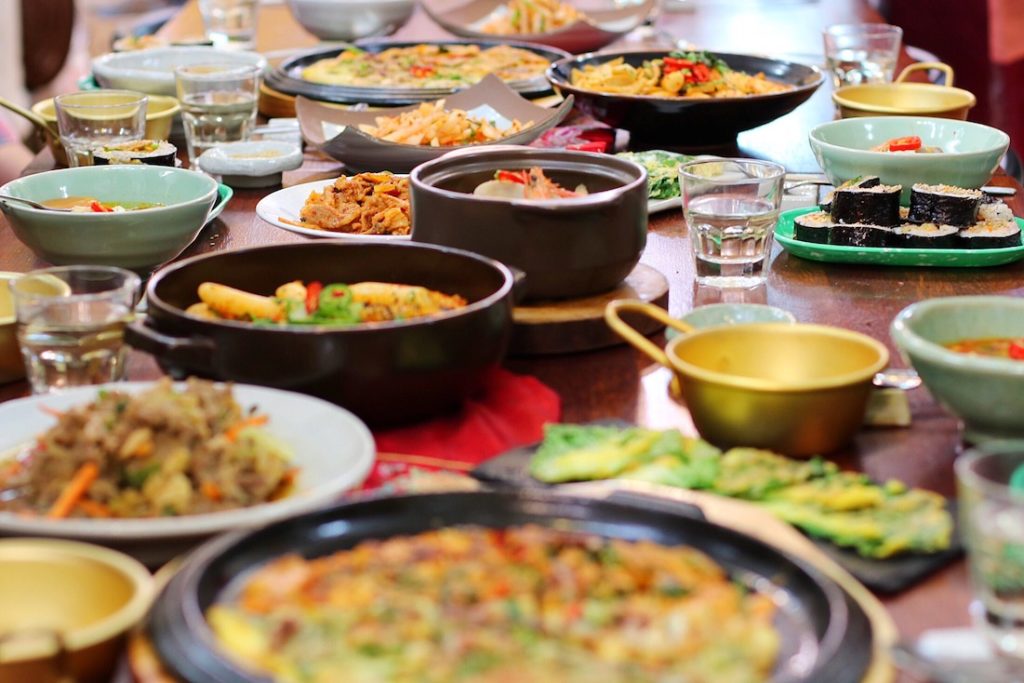 How is the perception of Korean food abroad?​
People abroad love to eat, and cooking Korean food. Every country has a different feeling though. Thanks to the popularity of K-pop and K-drama, Korean food became more popular too. ​​ People enjoy visiting markets in Seoul, something that I also love.
Which are the markets you visit more often?
My cooking studio is in Yakryeong market and Gyeongdong market. I visit there 2 times a day. There are 9 kinds of market in this area. I also visit often Jungbu dried seafood market. ​​​
When it comes to cooking which ingredients you prefer and the Korean dishes you more enjoy to cook and eat?
Kimchi. Kimchi is dish by itself but can be an ingredient too. Kimchi is a soul food.  When I got sick, I like to eat kimchi stew or kimchi ramyeon. It make me feel better. It is kind of my pain killer!
​​How the global Covid-19 emergency has affected your business?
​At first it was really hopeless. I was depressed and very sad. Not only was the business poor, but I was also worried about the health of my friends and family. For three months, the cooking studio was closed. It wasn't closed only because there were no foreign students, but also because we couldn't do our classes as we wanted, with happiness and smiling, while the world was filled with grief and sadness. Money can be earned later, but health is not. Since the government is promoting social distancing, we are still not running a market tour. For many reasons (like Covid-19), I think my business may not work out well. But If all the member of OME Cooking Lab stay healthy, we can always recover and do anything later.
​​About the name of you company, why did you choose OME – 5 tastes?
I didn't really think deeply. I liked Omija tea at that time. O-ME (sound like 5 tastes) also had a good meaning. For me it can mean many things, like  5 Kinds of tastes, 5 kinds of Fun in Korea etc.​
How do you see your next years for your career? What are the plans?
It's a very difficult question. I hope OME's cooking class continues but I admit this may be the most difficult thing to achieve.
I will try anything to restart our cooking classes. And hopefully we will continue to make OME's cooking class with the idea of making delicious food in mind.
Personally, this is the year to complete my Ph.D. program. I wish I could graduate with a good thesis.