New York is a city where you can easily satisfy your craving for Korean food, thanks to the presence of many traditional Korean restaurants. In Thursday Kitchen restaurant instead, the Korean food and ingredients are influenced by the own experiences across the globe of its Owner Chef Kyungmin Kay Hyun. Her love for different cultures and cuisines has produced a unique international blend that, as she defines, inspired her concept of "New Korean".
We met owner Chef of Thursday Kitchen Kyungmin Kay Hyun in her restaurant in the East Village.
When did your interest in cooking start? And where have you studied?
Before reading books and working under amazing chefs, I would have to say it all started from watching cooking channels in Korea when I was a child. I studied culinary in Korea and French Culinary Institute in New York City.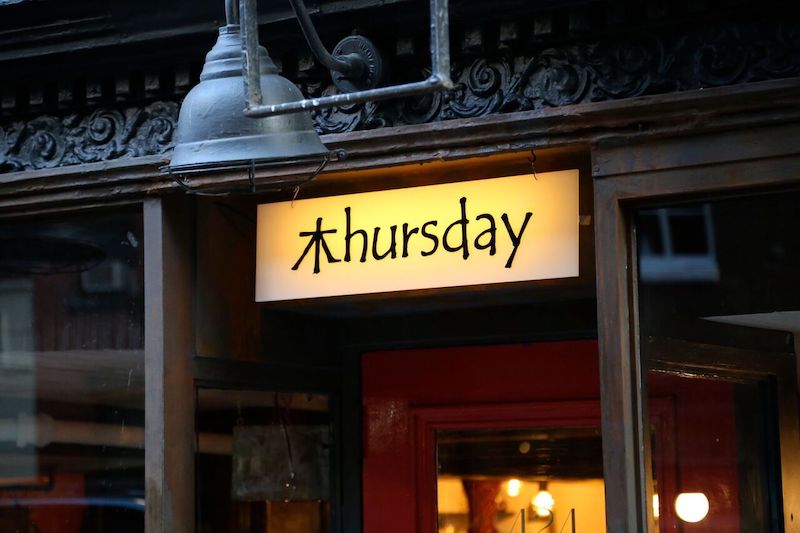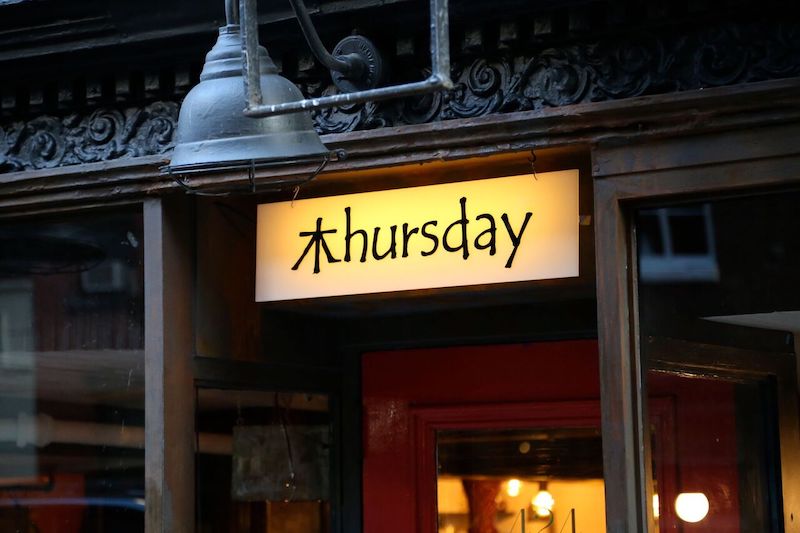 What inspires you when creating a new recipe or trying out ingredients? I have seen you take a lot of inspiration from your trips and other country's food. What is your process of choosing an ingredient or a recipe you want to cook in your restaurant?
The biggest factor that inspires me when creating a new recipe/trying out ingredients is traveling to different states/countries and finding ingredients I've never been exposed to before. I typically try to use an ingredient that is known to be cultural or known to be of a particular country or region within the country. Even though the word bizarre for us New Yorkers is something of the norm, I try to stay away from introducing bizarre items on the menu just because it's cultural
What are the aspects of Korean food/food culture that you feel more interesting and some of your favorite traditional Korean home food or comfort food. What unique ingredients of Korean food you enjoy to use in your recipes?
Korean food expresses the history of Korea and that's what I love about the food and the culture. Korea was not known to be a prosperous country so people made food that would fill them up by uses of grains like rice and techniques to extend shelf life through fermentation. I love the flavor of good gochujang or ssamjang which are two very staple ingredients in Korean food. These two ingredients also have a deep culture behind them. One of my favorite Korean home food is a braised fish dish with gochujang being the main base called, saengsun jorim.
I think banchan and tapas are definitely similar and it can be a good way to present Korean food to somebody who has never tried. In your menu I also see some part of Italian food like gnocchi, truffle oil, ricotta and so on. What are some of your favorite dishes and ingredients that you have adapted with Korean flavour?
One of my favorite dishes would have to be the gnocchi dish or our Kimchi Paella. Gochujang is used in our gnocchi inspired by a one of my favorite Korean street food called tteokbokki. Kimchi is used in our paella to create a twist on the traditional idea of Spain's Paella.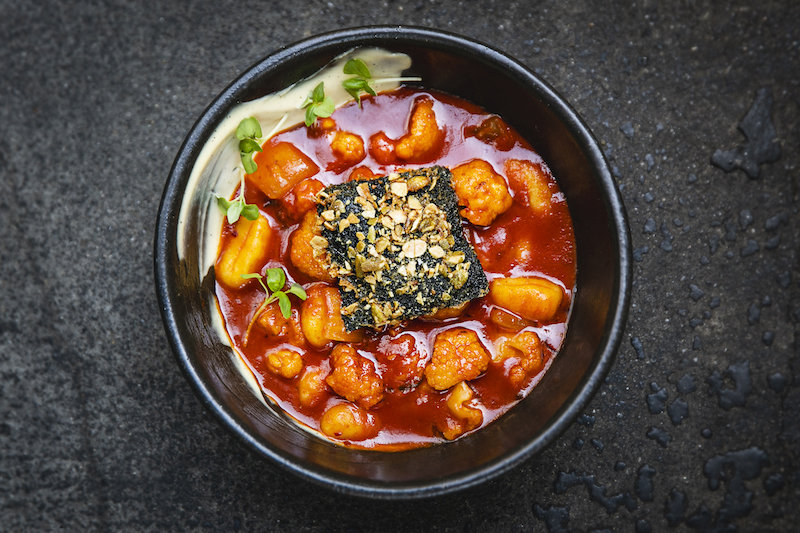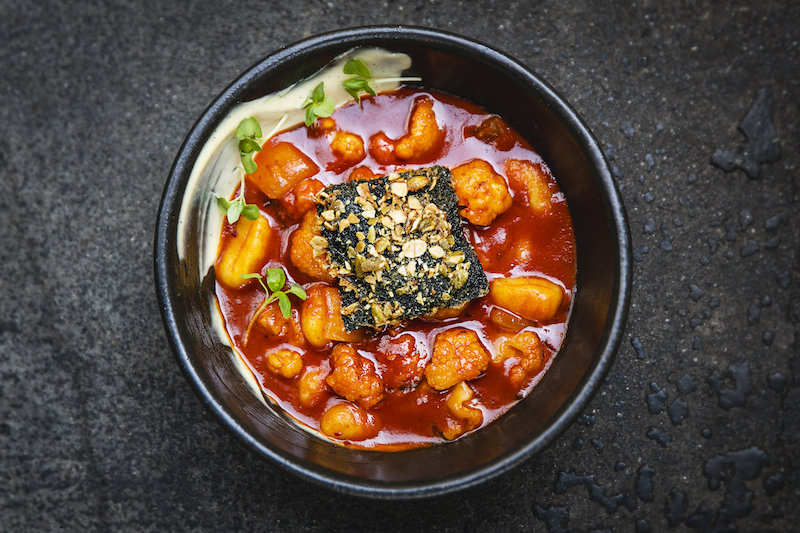 Although gaining popularity in the last few years, Korean food still lags behind other Asian cuisines. Do you think that in order to gain popularity Korean food should be somehow become mixed with international elements?
Even though, Korean food and ingredients have been increasingly exposed to the public over the years, people are more willing to try dishes that are more familiar to the palate.
So we thought it would be a smart idea to give the public a dish they are familiar with but exposing people to Korean flavors in a subtle way. The results tend to be better than giving a guest who has never had Korean food, 
doenjang jigae
 (fermented soybean paste stew).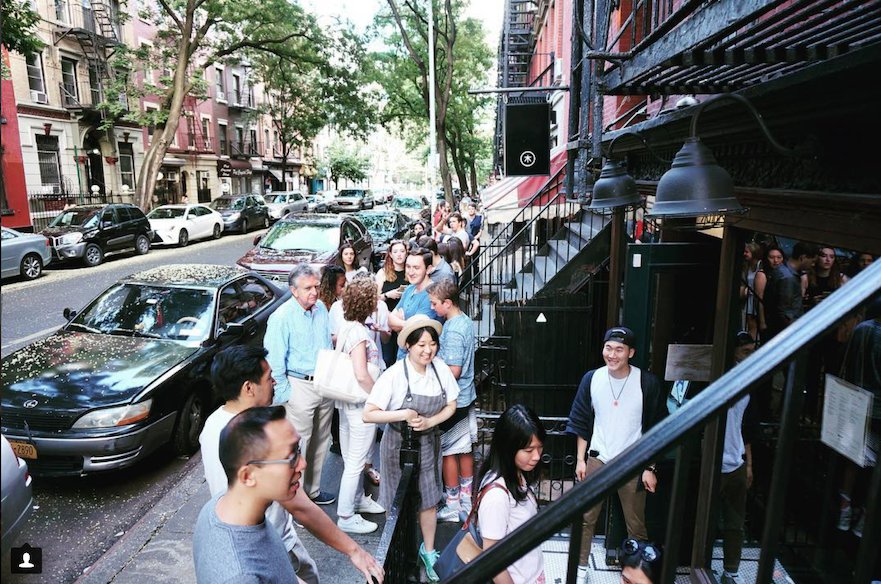 What are your plans for the future of Thursday Kitchen and your career as Chef?
My plan and dream for Thursday Kitchen is to stay open for 10+ years and to own 5 restaurants eventually. We are already working on our #2 restaurant.