Today we will cook a delicious stir fried pork dish called Dwaejigogi-bokkeum or jeyuk-bokkeum (돼지고기볶음 or 제육볶음), with a spicy-sweet sauce and will serve it with rice and lettuce leaves for wrapping, in real Korean style.
Ingredients (for 2 people):
– 0.50 pounds (around 250 grams) of pork shoulder
– 1 yellow pepper sliced
– 1/2 zucchini
– 1 spoon gochujang (chilli paste)
– 1 ts brown sugar
For the marinade
– 2 spoons of soy sauce
– 1/2 onion sliced
– 1 clove of garlic finely chopped
– 1 ts sesame oil
For the wrapping
– 100 grams rice
– some lettuce leaves
Directions
Slice the meat thinly
In a bowl, put the meat with soy sauce, chopped garlic, onions sesame oil and keep it marinating for 30 min – 1 hour. In the meantime we can cook the steamed rice in a rice cooker or if you don't have a rice cooker you can use a pot as explained here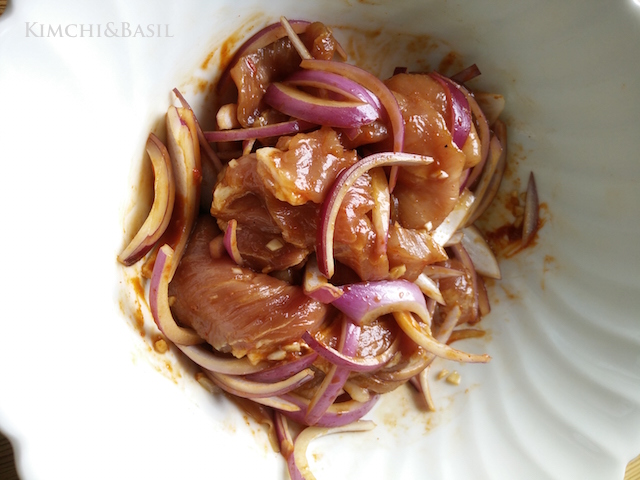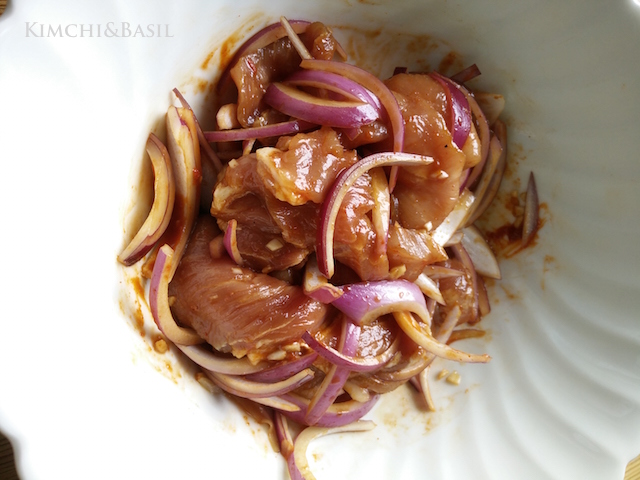 Clean and slice the pepper and the zucchini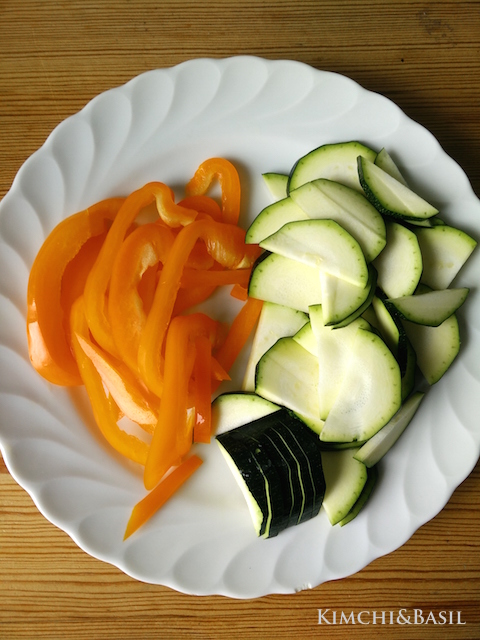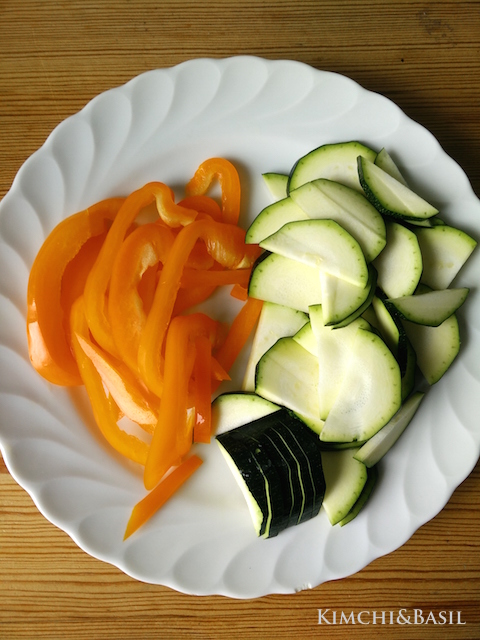 Add 1 spoon of oil on a frying pan  and heat it up on the stove (medium heat)
Stir fry the pepper and zucchini for a few minutes
Pour the marinated meat
Add 1 spoon of gochujang ( add more or less spicy paste depending on your taste) and 1 ts of brown sugar (or corn syrup). If you don't have spicy paste you can use 1 spoon of chilli flakes or powder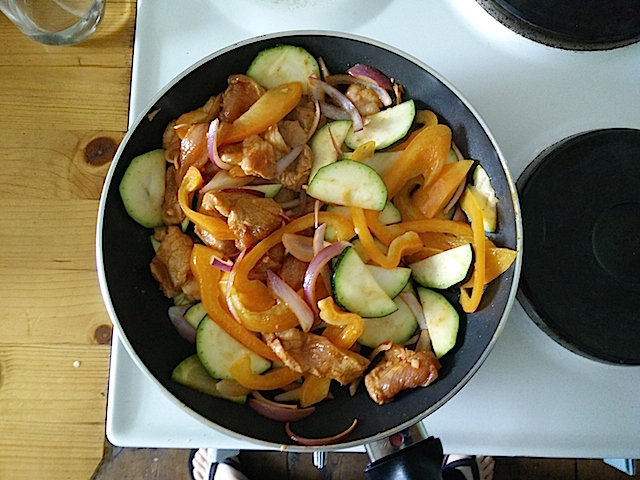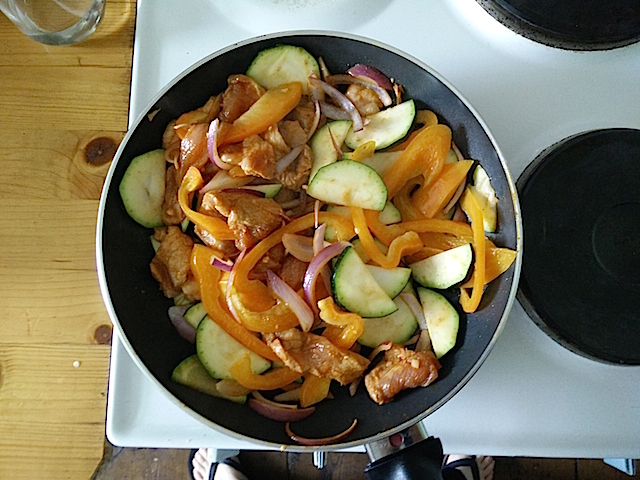 Set the stove to medium heat and stir fry until the meat is cooked
We are now ready to serve our dish! Rinse and dry the lettuce leaves and put the cooked rice in a bowl.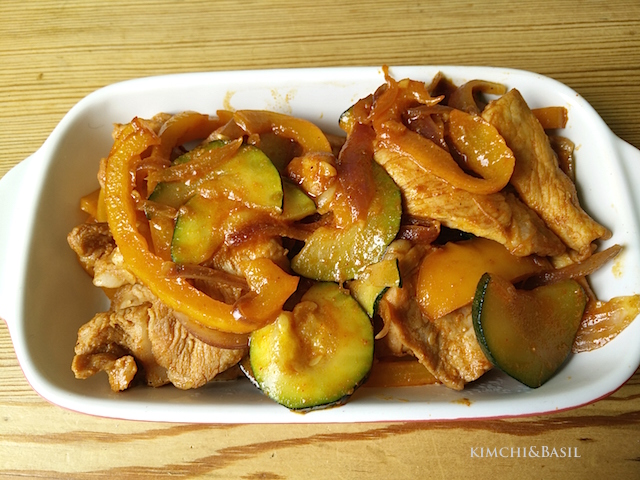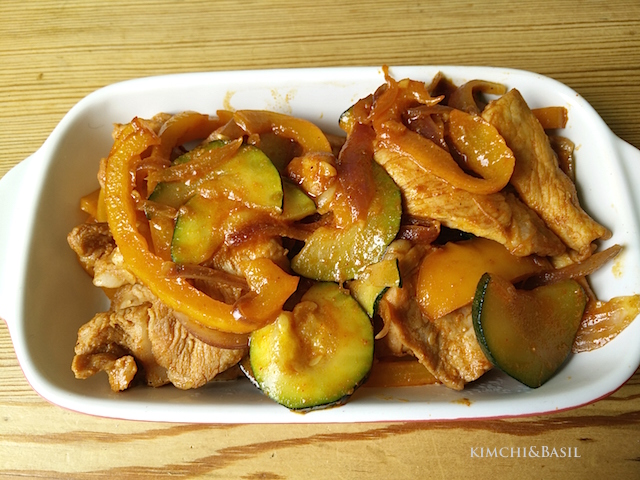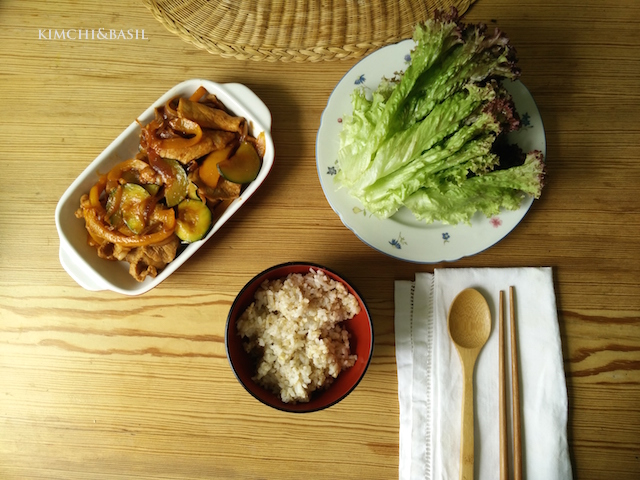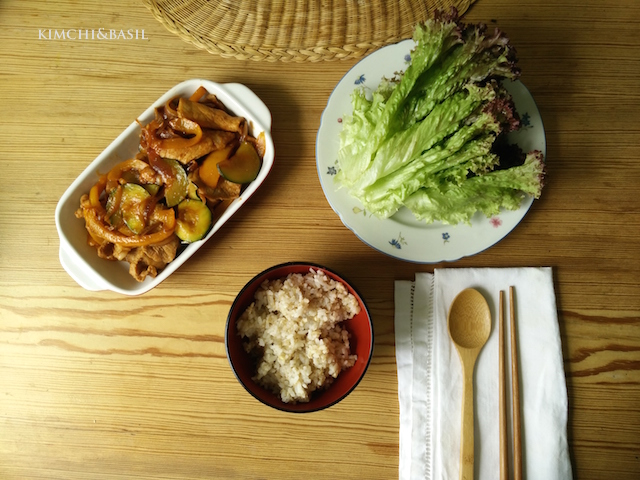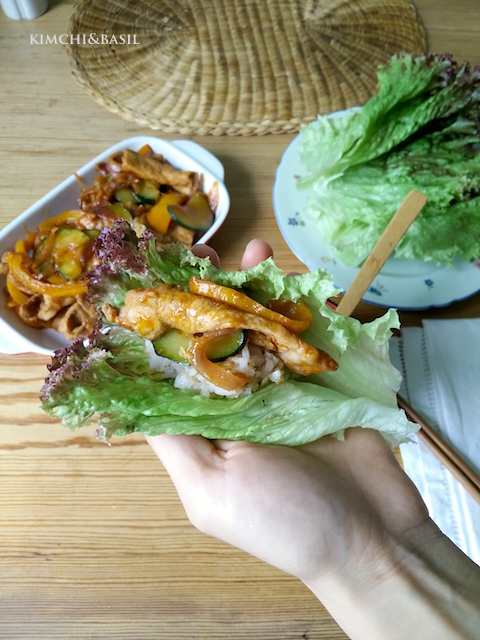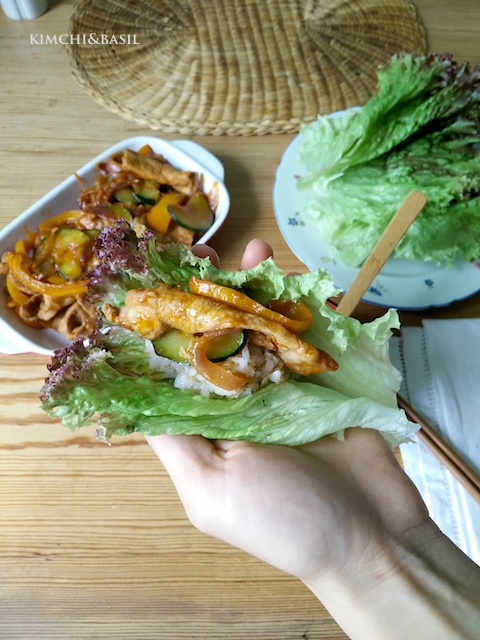 You can enjoy the dish wrapping the bite size meat with rice in the lettuce leave, in a real Korea style. This wrap is called ssam in Korean.
Buon appetito! 맛있게하세요!