If you know at least a little about Korean cuisine, you have heard of tteokkpokki – rice dumplings cooked in a spicy sauce – one of the most consumed street foods in Korea. In Gungjug Tteokkpokki (궁중 떡뽁이), rice cakes are cooked in a soy sauce with vegetables and meat. A more elegant, non spicy dish than in the past was reserved for the king's court. Let's prepare them together:
Ingredients:
500 grams rice dumplings (tteok)
1 carrot
100 grams mushrooms
200 grams beef
2 cloves of garlic
1 small onion
1 red and one green pepper
1 tablespoon of soy sauce
1 tsp sesame oil
1 tsp brown sugar
1 tsp toasted sesame seeds
1 egg (for garnish)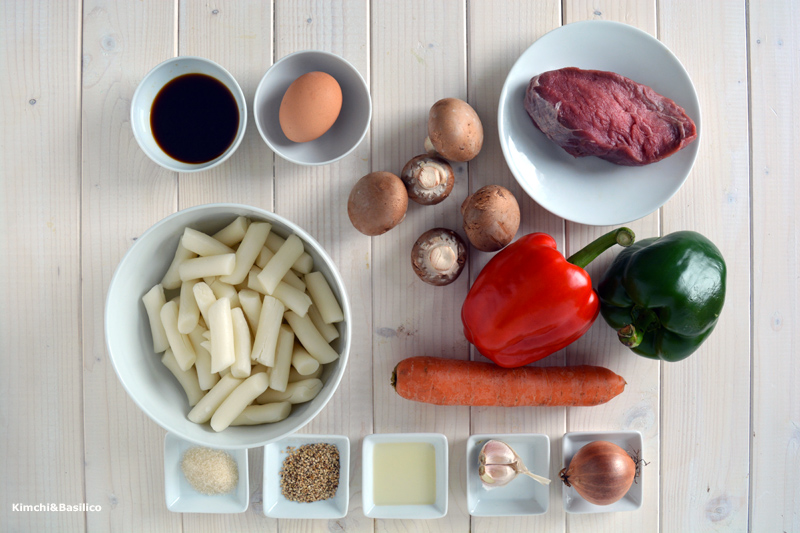 Instructions
Cut the meat into strips and marinate for 15 minutes with the sugar, a minced clove of garlic, sesame oil and half a tablespoon of soy sauce.
Slice all the vegetables as shown in the photo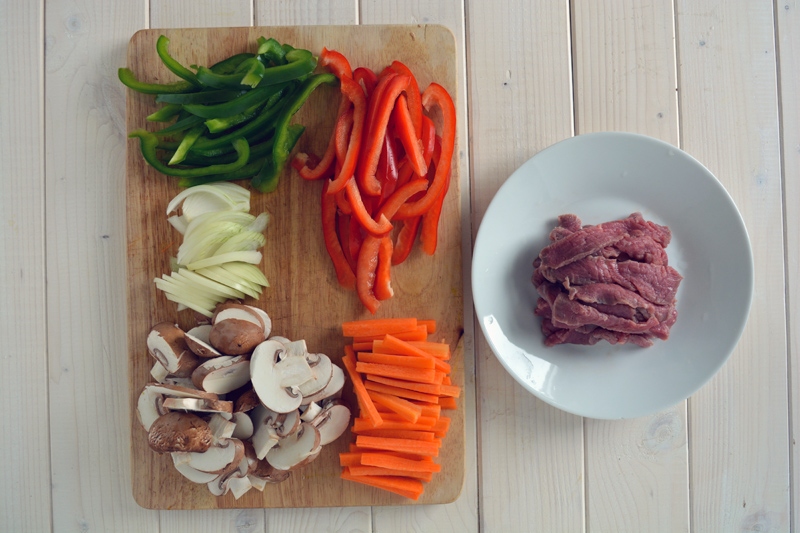 3. If the rice dumplings are frozen, leave them in lukewarm water for 10-15 minutes before cooking them
4. We prepare the decoration (gyerannoreunjajidan) by separating the egg yolk from the white. After having briefly beaten them, fry them on a pan and cut into strips. We will have our white and yellow decoration
5, Heat a tablespoon of olive oil in a pan over medium heat and add the sliced ​​onion. When the onion is golden brown, add the meat and cook for 1 minute.
6. Add the mushrooms, rice dumplings, peppers, carrot. Add 1/2 tablespoon of soy sauce and a minced clove of garlic. Leave to cook for 3-4 minutes.
7. Serve on a serving dish and garnish with the strips of eggs and toasted sesame seeds