What is better than a delicious and full of flavor snack? Today we will talk about tteokbokki (떡볶이), one of the most appreciated Korean street food within Korea and abroad. Tasty rice cakes cooked with fish cakes and green onion in a sweet and spicy sauce. Let's cook together
Ingredients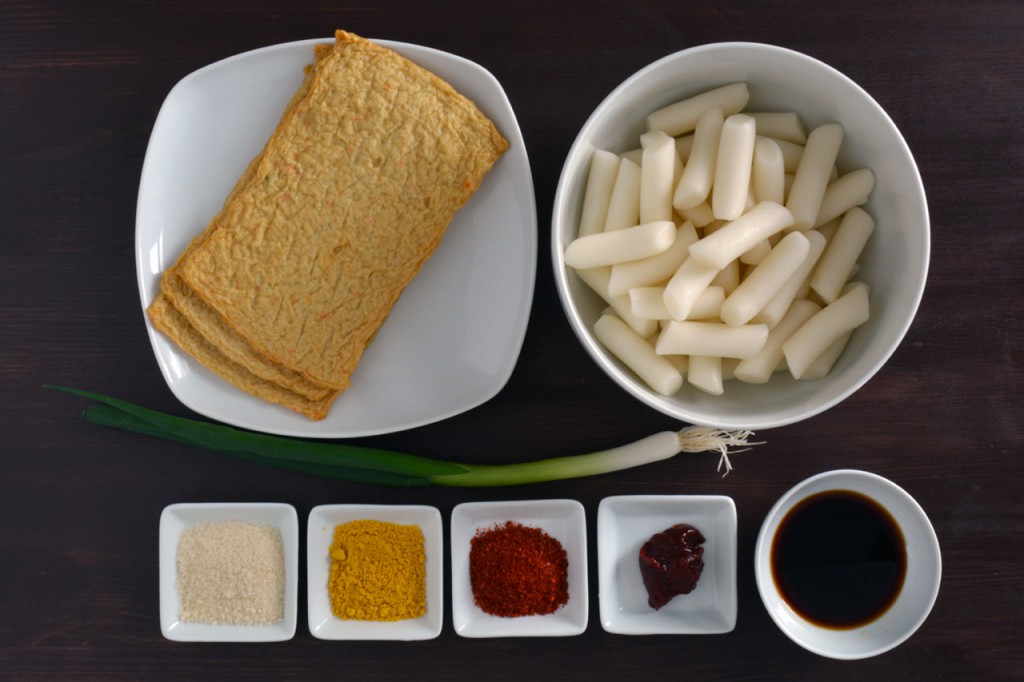 1 pound ( 500 grams) of tteok (rice cakes)
1/2  (250 grams) pound fish cakes (250 grams)
1 ts of curry powder
2 tbs soy sauce
1 ts gochujang (chili paste)
1 ts gochugaru (chilli powder)
1 ts brown sugar
1 green onion
2 cups (400 ml) of water
Directions
Slice fish cakes in small pieces
Slice the green onion
Put all ingredients in a big pan and pour the water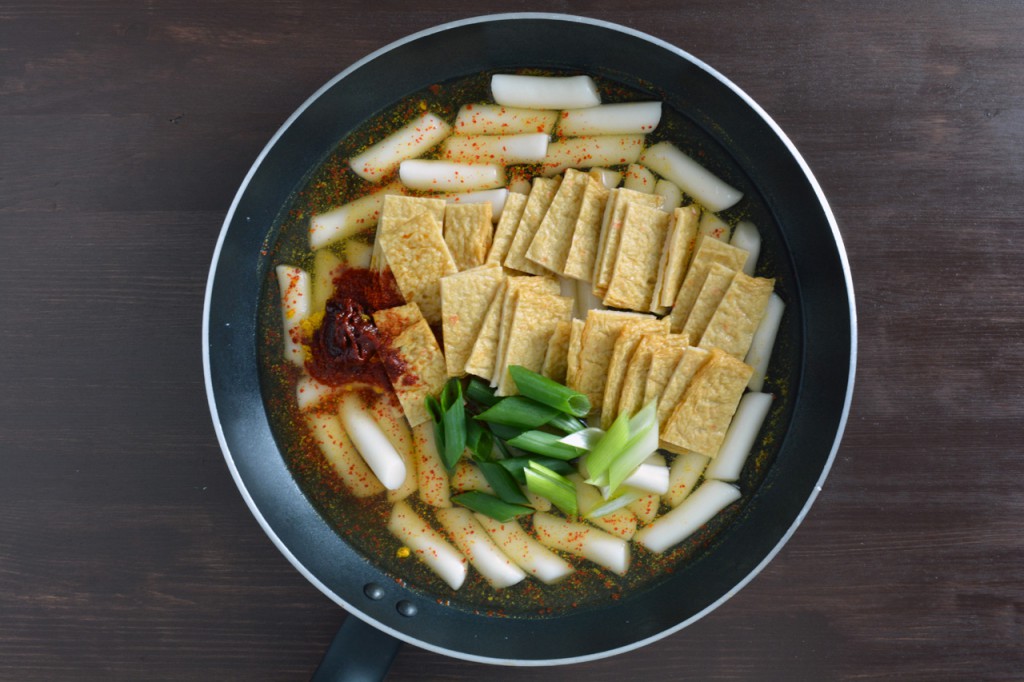 Start cooking setting the fire to medium heat
Stir often with a wooden spoon, untile the rice cakes will be soft and the sauce will be thick (10 – 15 minutes), adding a bit of water if needed. If you use frozen rice cakes, after taking them from the package, soak them in cold water and defrost them before cooking.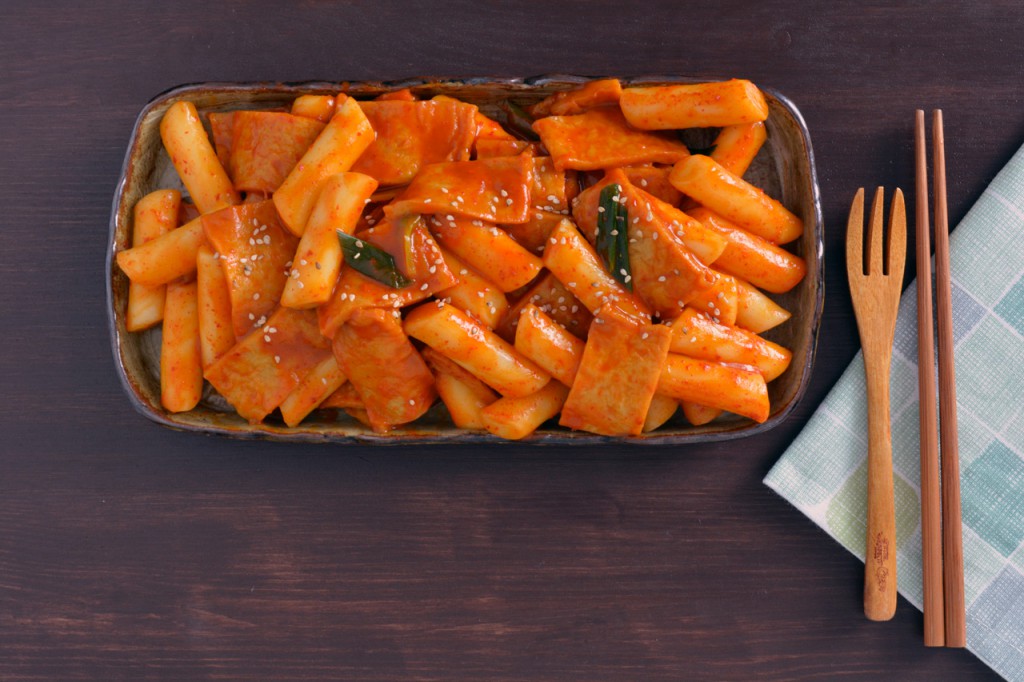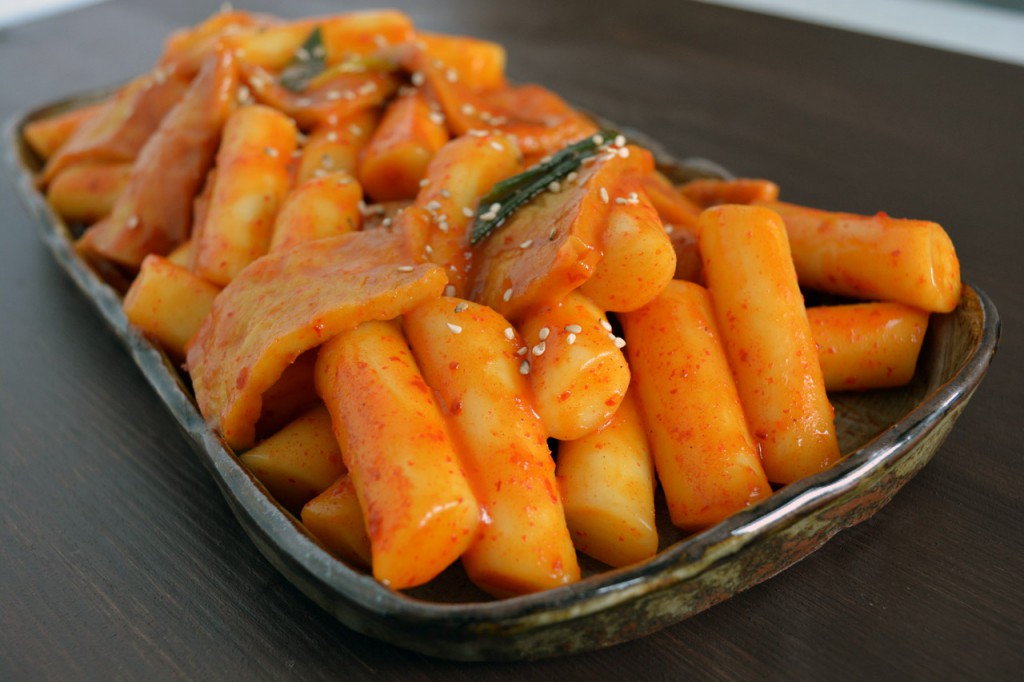 We prepared a version that is not too spicy and well balanced with sweet taste, but if you fancy some real Korea taste add more gochujang or gochugaru 🙂
Buon appetito!