Fish cakes soup is a common food in Korea and it's an easy and delicious dish. The fishcakes (eomuk – 어묵 in korean o odeng 오뎅 from japanese) are originally from Japan but quickly became popular in Korea and China as well.
Eomuk guk – Ingredients for 2 people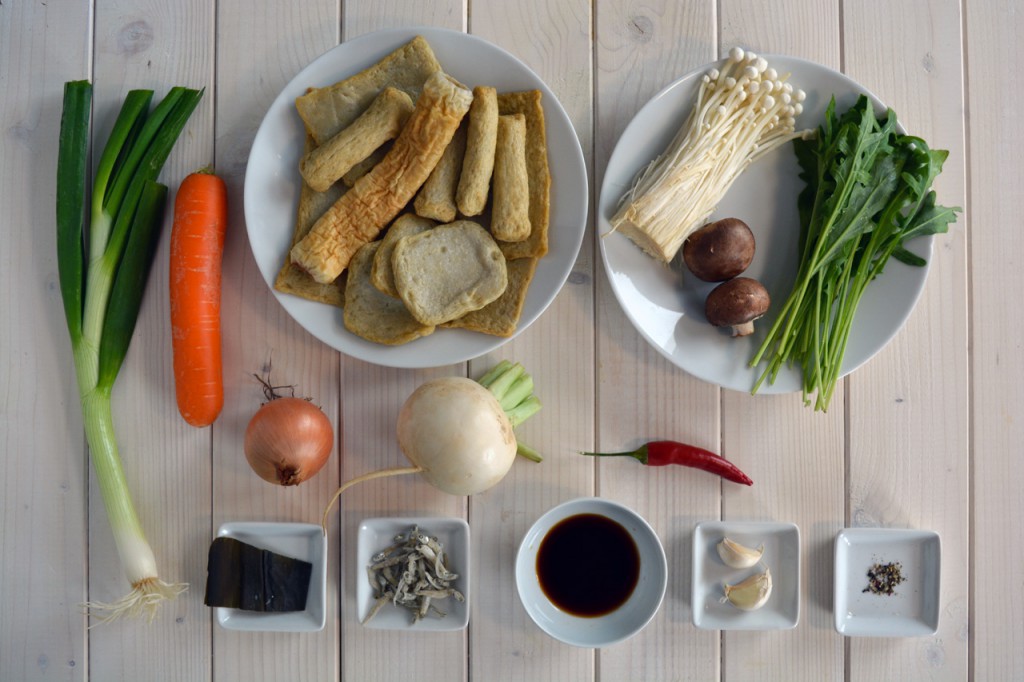 200 grams (7 oz) of fish cakes of any shape your prefer. We used a mix of different shape fish cakes.
1 tbs of soy sauce
1 green onion (green part) – we will use the white part for the broth
2 browns champignon mushrooms
50 grams (2 oz) enoki mushrooms
1 fresh red chilli pepper
a pinch of pepper
a bunch of rucola (for decoration)
wooden skewers
For broth
1.2 l (6 cups) of water
1 small piece of kelp
1 tbs of dried anchovies (can be replaced with 1 tbs of  fish sauce)
1 green onion (the white part)
1 sliced radish
1 clove of garlic
Instructions
Let's start preparing the broth by bringing the water to boil. Add ingredients for broth, reduce heat and let it cook for 30 minutes.
In the meantime we make the fish cakes skewers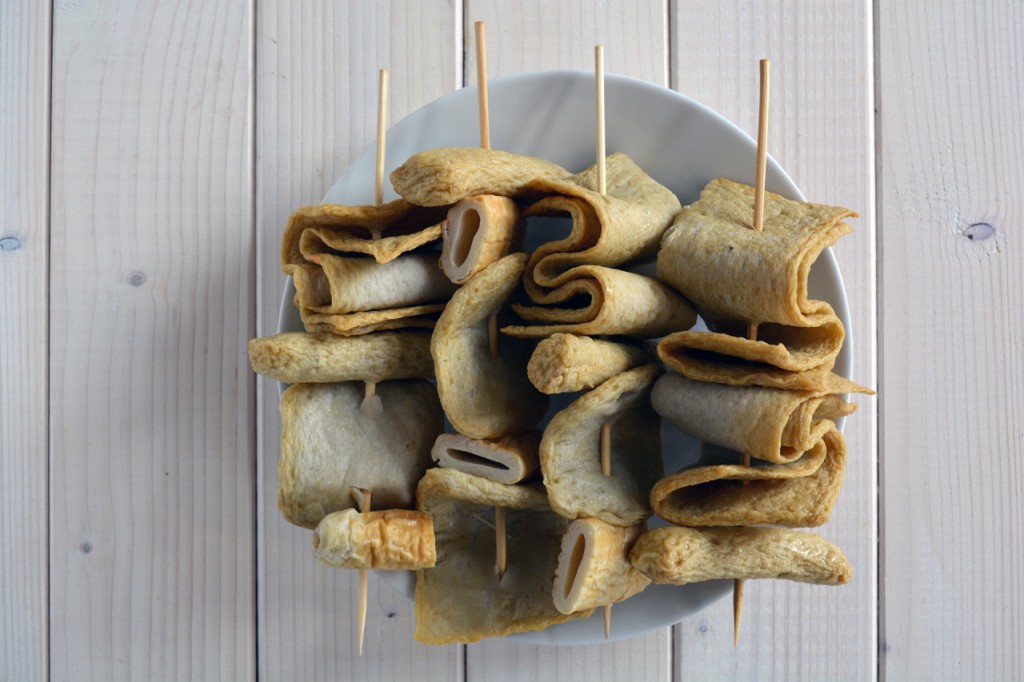 Slice the green onion (the green part), the red chilli pepper and prepare the decoration with rucola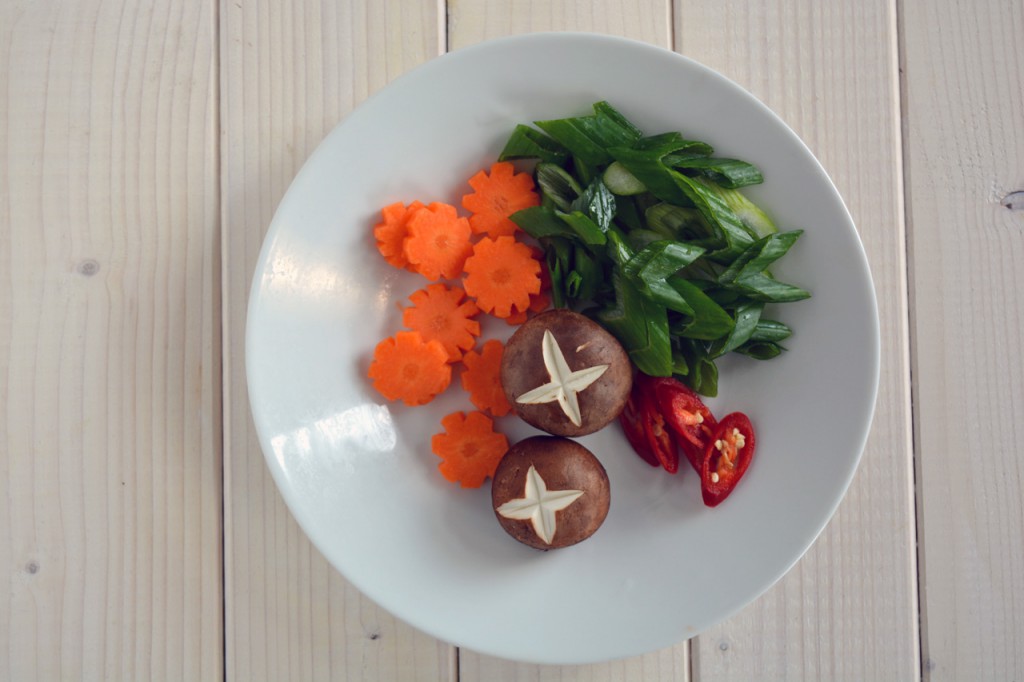 After 40 minutes filter the broth and remove anchovies and the vegetables.
Add enoki mushrooms, the champignon and the fish cakes skewers
After 5 minuts cooking add pepper and garnish with rucola, sliced green onion and red chilli pepper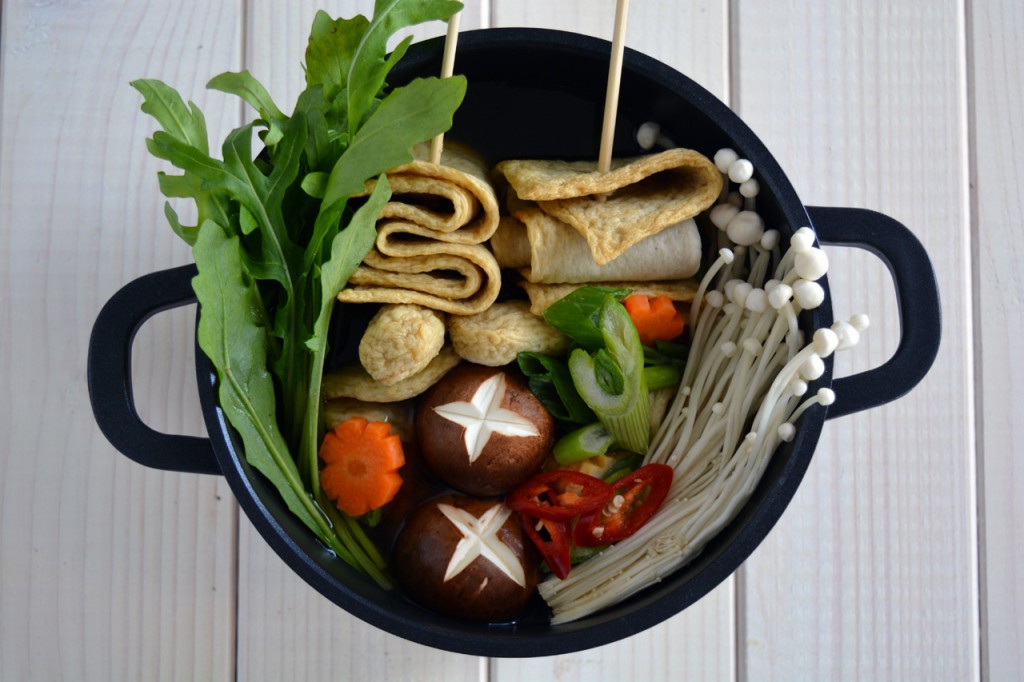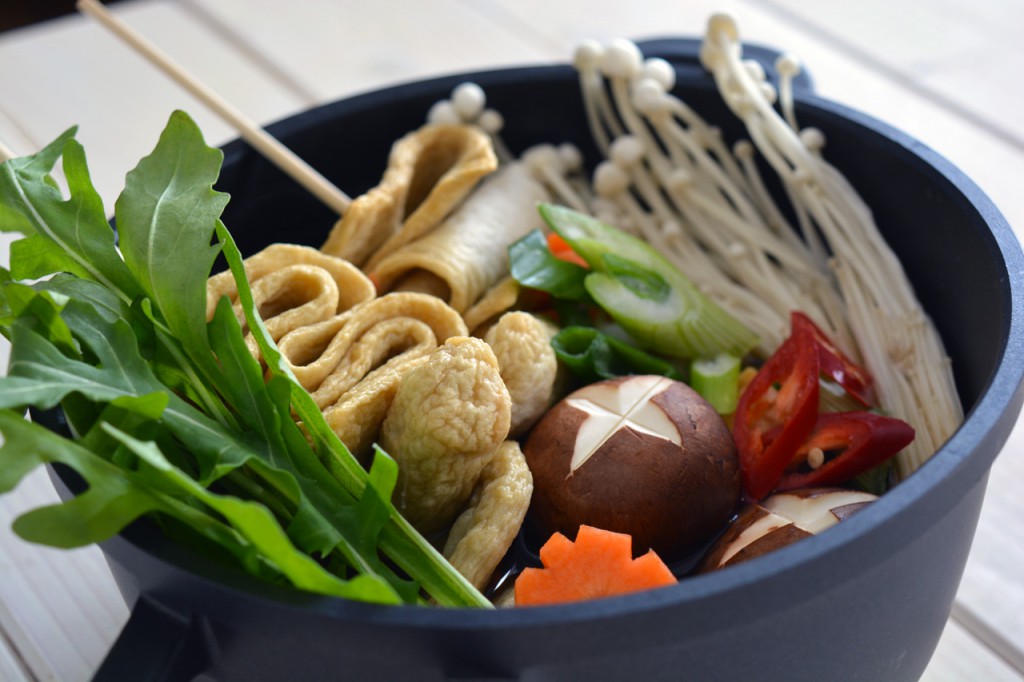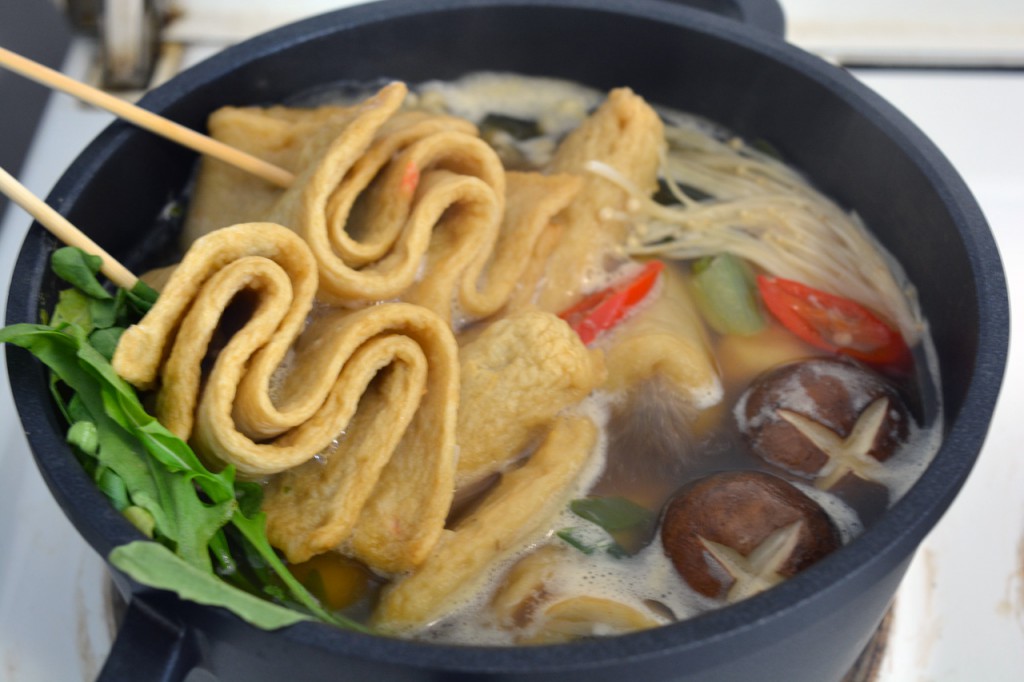 Place the pot at the center of the table and use a serve the soup in small bowls.
Enjoy!