Eunji Lee is the executive pastry chef at the restaurant Jungsik (2 michelin stars) in New York. She moved to France 14 years ago to develop her passion in pastry. In France she had the opportunity to study and work to the starred restaurants Ze Kitchen Galerie and Le Meurice. In 2018 she has moved to United States to work at Jungsik.
We sat down with Chef Lee to talk about her passion for pastry, her work experiences and how she share the traditional korean pastry culture in her modern creations.
How did your passion for pastry come about and when did you decide to become a pastry chef?
When I was young I really love to make some sweets for my friends and family, and I loved to see their face with happiness. Also I was strongly related to the art because of my parents, so all these things led me to be a pastry chef who is making edible art.
How was life in France? What are some of your food related best memories there?
It was amazing. I got lot of beautiful experience. Learned a lot about pastry skills and techniques but also  European ingredients, organization, management… Best memories of food it was daily life: baguette, cheese, charcuterie, wine. some simple dessert… croissant with coffee in the morning… french pastries from great pastry chefs, fine dining experiences..  all these memories are precious to me.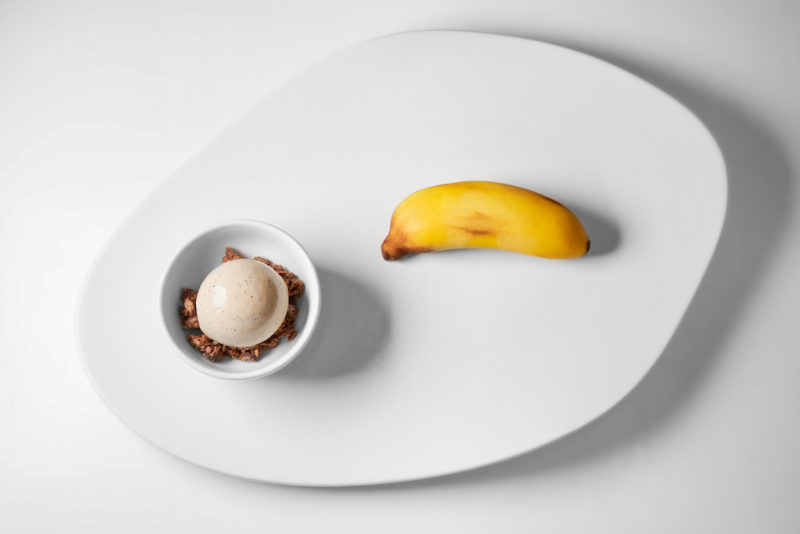 How is your work changed when moving from France to US?
It has been a big change for me when I move in US, because I came as an executive pastry chef at the 2 michelin starred restaurant. So I had huge responsibility, not only for creations but also leading team, adapting to New York style and culture.
What are some of your favorite Korean pastries?
My grandmother was making traditional korean pastries when I was young: rice cakes, gangjeong (강정 – crunchy sweets made with nuts or cereals and caramel), yugwa (유과 – biscuits with ginger and honey)… I loved everything that she made, but especially yakgwa and gang jeong.
How did you incorporate French techniques with Korean ingredients or viceversa?
I always try to incorporate Korean ingredients or from other countries with the french techniques I have learned. For example one of my signature dessert is NY SEOUL,  made with "choux" which is one of French traditional desserts, with Korean brown rice cream. Another dessert is "apple tatin" French cooked apple with caramel  pastry. I reinterpreted in my version, with Korean red pepper cream and coconut sorbet.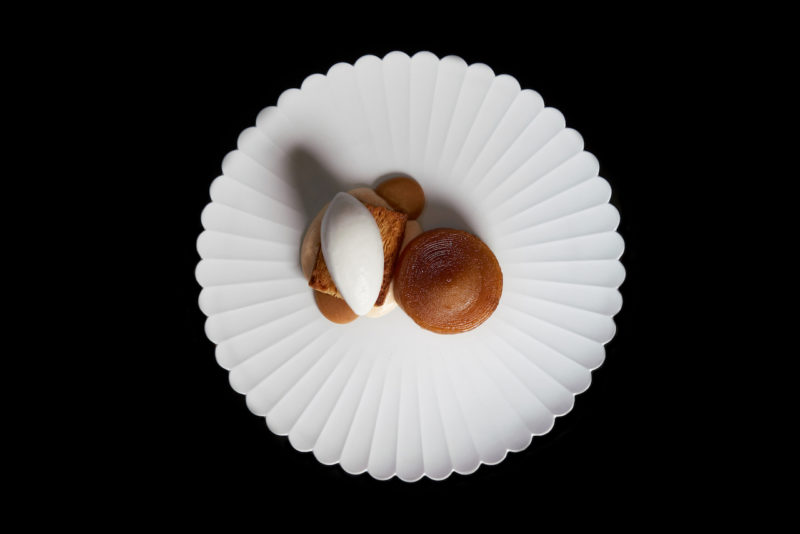 What are some of your favorite ingredients?
I love all the fruits but especially citrus because there are so many varieties with amazing flavors. I also love nuts (pecan, hazelnuts, pistachio…)!!
What are the challenges in your job as pastry chef?
One of the big challenges is to keep creating new dessert but at the same time maintaining a consistent and high quality standard.
How often do you change the dessert menu of Jungsik?
We change it every season. I love to respect the seasonal because in their peak season, they bring the best flavor. So every 2~3months
What do you usually do when you visit Korea?
I enjoy spending time with my friends and family, but also visiting lot of places as pastry shop, restaurants, coffee shop….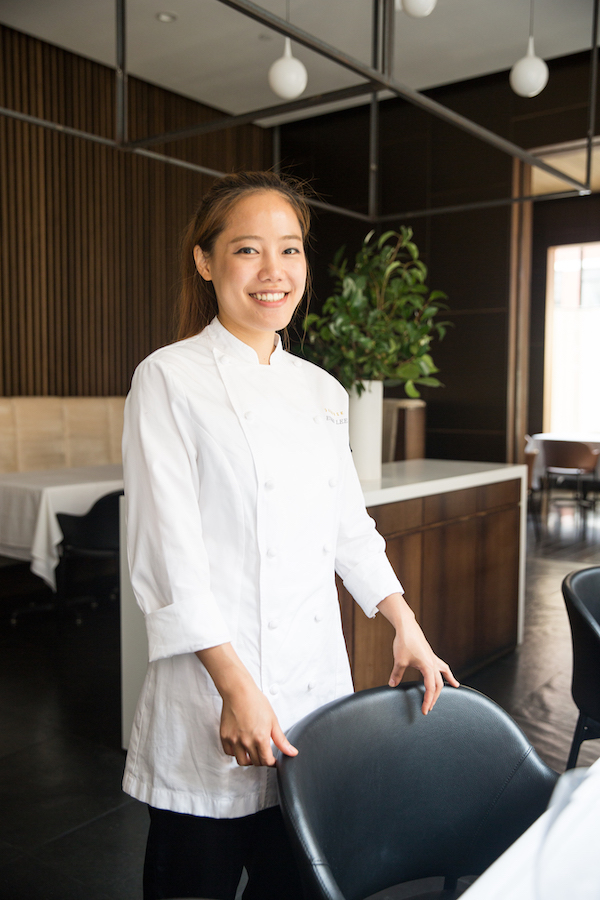 What is your opinion about Italian food and Italian pastry tradition?What do you like about them?
When I was in France I really loved Italian epicerie (small shops) . Love cheese (mozzarella, burrata,) charcuterie… Love Italian food!  I like to use limoncello for the citrus dessert, and also one of my favorite dessert is tiramisu.
How was your experience on the TV show "Qui sera le prochain grand pâtissier?"
It was one of most amazing experience in my life. I was a big fan of that show, and was honored to be part of it and competing  as a finalist.. I can't still believe it.
I learned a lot from other candidates, amazing judges and chefs. Every single moments were rich to me. Unforgettable memory.
What do you think are you greatest achievements in your career so far? And what are your future goals?
I think one of my advantage is my identity and bring that to my plates. Korean heritage, french experience and now NewYorker. So these mingled cultures and knowledges, and my experiences, and being able to bring all of them in desserts.
My future goal is, keep creating, making best quality of desserts, keep consistency, and leading my team wisely as a good leader, influence team and people in a good way. But the most important,  keep making people happier in their life with my sweets. That's my forever goal.