I have met Chef Mauro Seu for the first time in Milan, during an event organised by Hansik Foundation to promote Korean food. On that occasion we talked a lot about our common passion for Korean cuisine and after a few months, we would have met during the Hansik Festival in Seoul.
A Chef with a great international experience, who has worked as Executive Chef for some of the most prestigious Hotel Groups like Marriot, Sheraton and Crown Plaza. For the last few years he is involved in research and development for one of the biggest food companies of Korea, Daesang Corporation.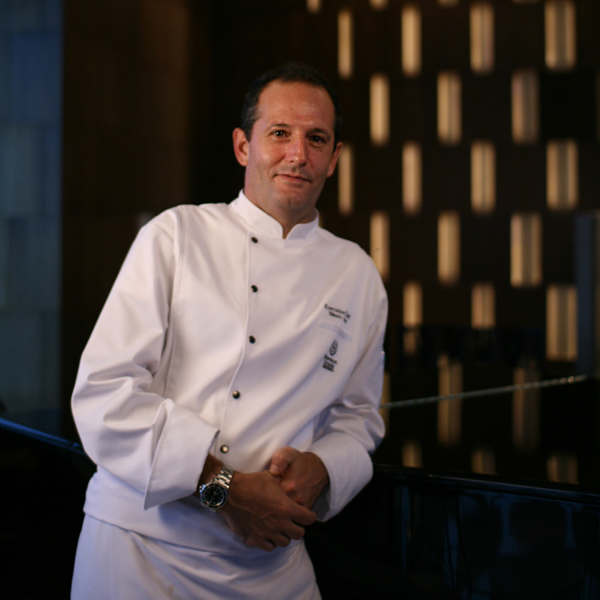 How did your passion for cooking come about?
I think that the choice of being a cook is a bit like choosing to become a priest, it takes a vocation. I have always had a passion for cooking and becoming a chef was a natural thing.
What were the first steps in the restaurant world?
I studied at the Hotel School of Sassari. During the summer and school breaks I worked at hotels and restaurants.
How has the chef's job changed over time?
Definitely for the better from what I see daily. Customers also have more culinary culture and hotels and restaurants invest more in staff training. Another important aspect is food safety.
You have lived in many different countries. What are some of your favorite cuisines?
I love almost all cuisines. In addition to Korean cuisine, my favorite is Arabic cuisine. Then I love Sino-Cuban, Japanese-Peruvian cuisine and Indian. In short, many different types of cuisine.
What do you appreciate most about Korean cuisine?
Certainly the seasonality of the products and the regional cuisine of Korea.
What do you like most about your work for Daesang?
First of all, my colleagues. Then I love being able to create and try a thousand different recipes, thanks to my work as R&D chef. I travel a lot for work and I have the opportunity to present these recipes globally during fairs or festivals or to cooking school students across the world. Promoting Korean cuisine globally is a great satisfaction, and of course, it's a team effort.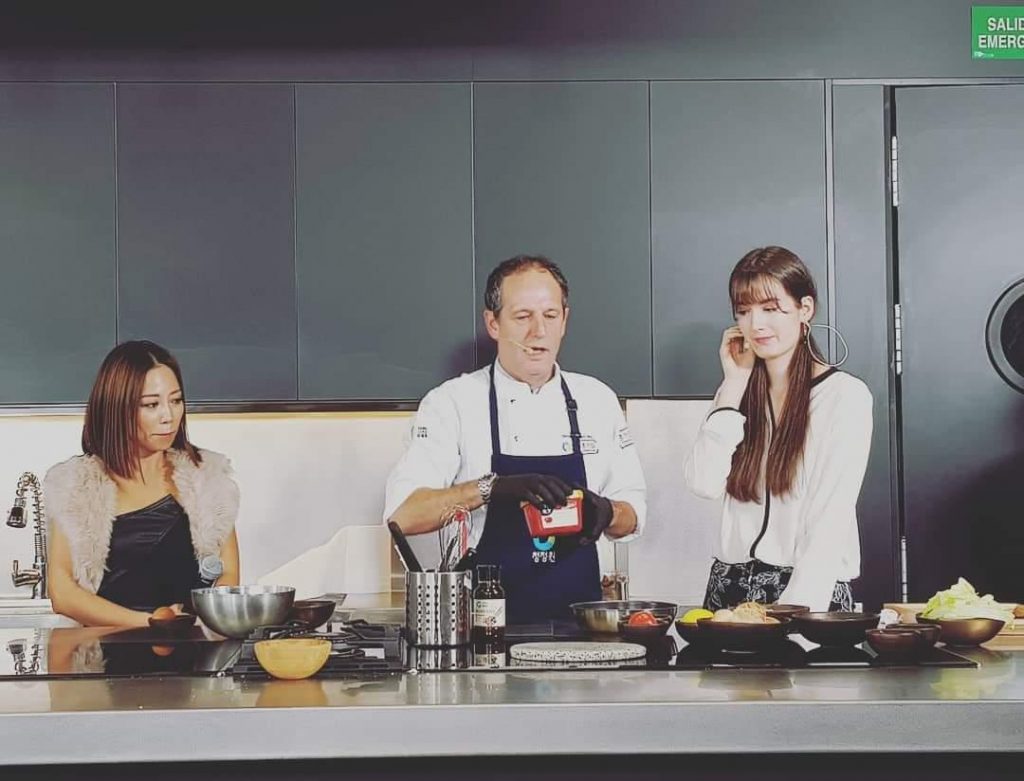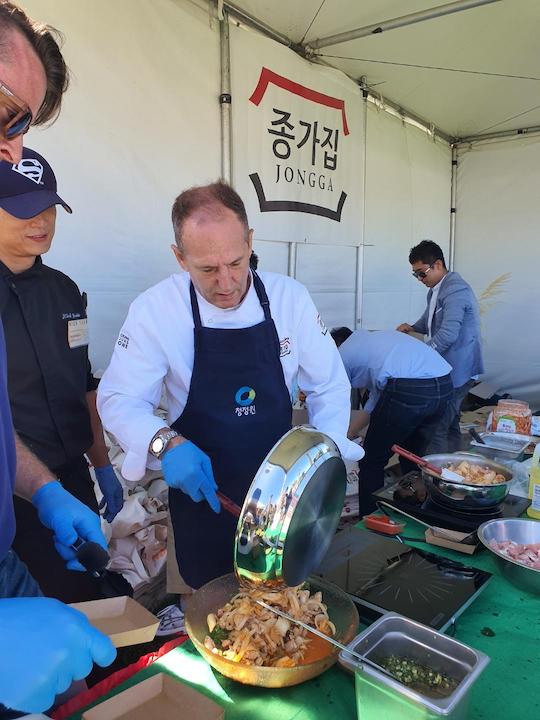 What brings Korean and Italian cuisines closer together and how do you think they can mix?
When it comes to traditional and regional cuisine there are many differences between the two cuisines. What brings the two countries closer together is the seasonality of the products.
Both Italy and Korea are two peninsulas with four distinct seasons and therefore a great variety of seasonal ingredients is available. Among the common ingredients there is certainly the chili. As you know, Korean cuisine is rich in chilli and garlic. This can be another point of contact between the two cuisines, in particular as regards that of Southern Italy. Of course, Italian-Korean fusion recipes can be created. For example kimchi stuffed arancini or pasta with cream and gochujang sauce or tiramisu with gochujang that I presented years ago at the Gochujang Festival in Sunchang.
What are your favorite places in Korea?
I like Seoul and then, being an islander, Jeju.
What would you recommend to young chefs who want to have an experience abroad. Maybe in Korea.
Certainly for future chefs, gaining experience abroad is a mandatory step. In the kitchen you never stop learning. The second very important thing is to plan your career.
As for Korea, it is certainly important to learn Korean cuisine. According to one of the most recent surveys of 2019, Korean cuisine is the 11th most loved cuisine in the world, so knowledge of Korean ingredients is necessary for a chef.