Bokkeumbap 볶음밥 – stir fried rice with vegetables, is a simple dish that is often prepared at home for a quick lunch. Preparing the bokkeumbap is also a great way to use the leftovers in your fridge!
Ingredients for 2 people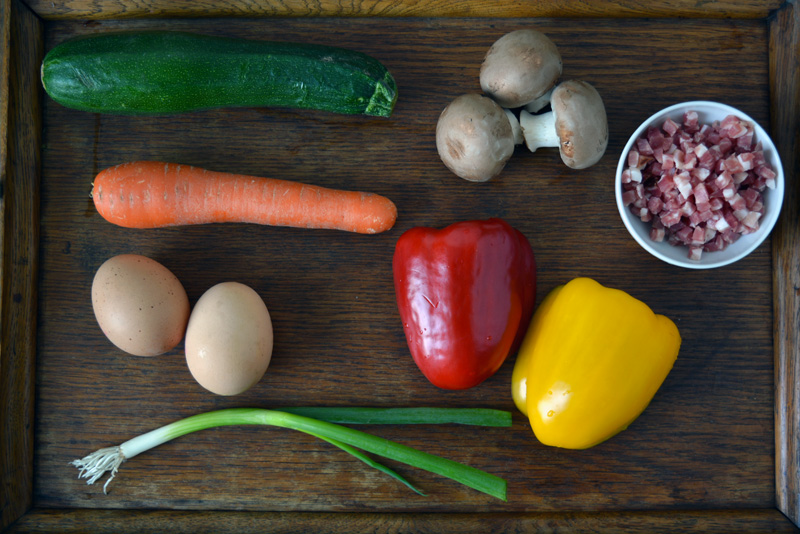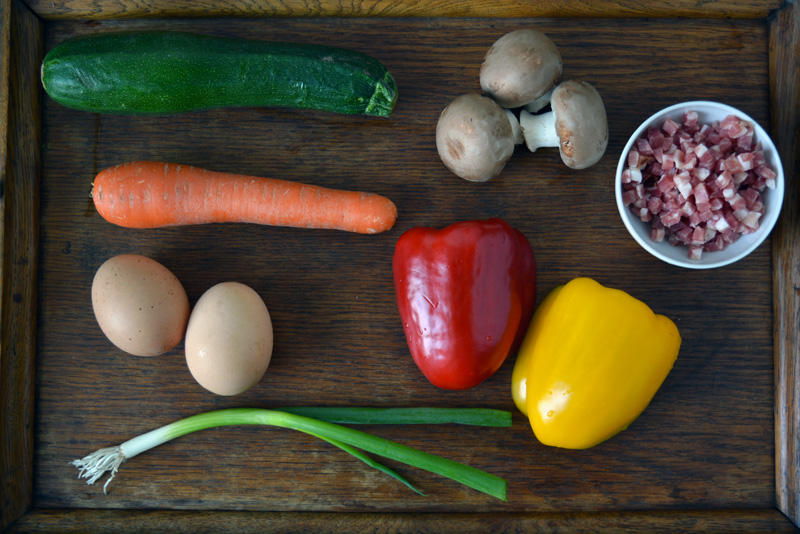 1/2 yellow pepper
1/2 red pepper
1 carrot
1 small zucchini (or 1/2 of a big one)
3 mushrooms
1.5 oz (50 grams) bacon (or ham) in cubes
1.5 cups (350 grams) cooked rice
1 green onion
2 eggs (cooked sunny side up)
salt
pepper
Instructions
Heat 2 spoons of vegetable oil on a frying pan
Stir fry the bacon/ham for about 2 min. In the meantime chop zucchini, peppers, carrot and mushrooms. Add the vegetables to the frying pan and cook it for 3-4 minutes.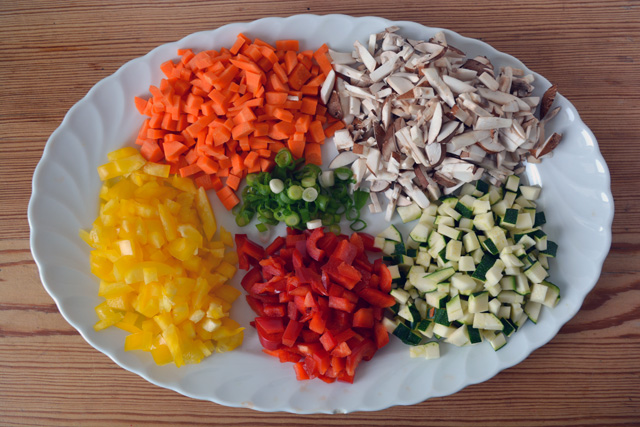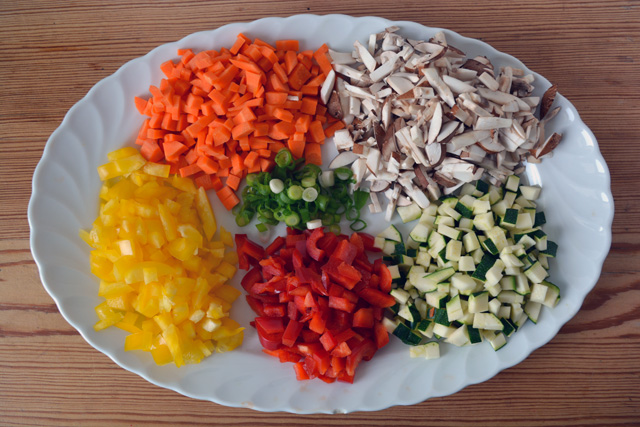 Add the rice, mix and cooking for additional 3-4 minutes.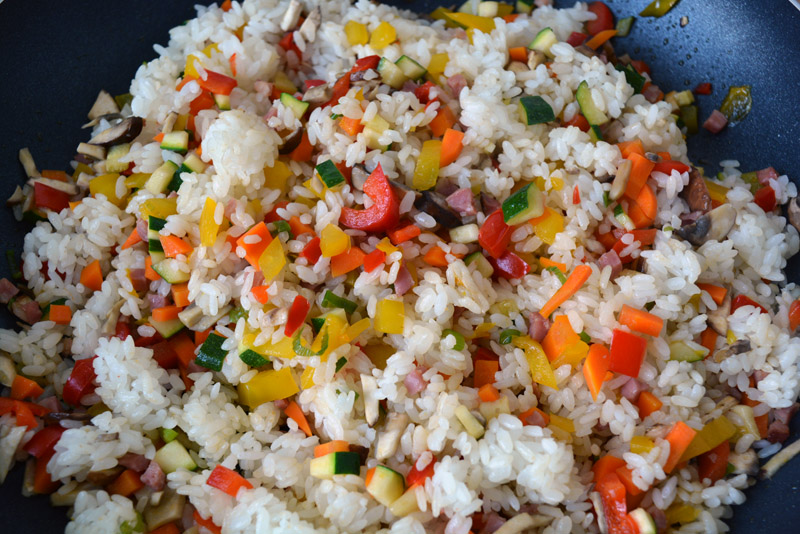 Add a pinch of salt and pepper,  a bit of sesame oil and the sliced green onion, mix it and serve it on two plates
Top each portion with fried egg and serve the bokkeumbap right away!