Korean food craving can hit you anytime and anywhere, and it was while visiting friends in Krakow that I felt the need to eating some delicious Korean dish.
A quick search pointed me to the only Korean restaurant in the city, Oriental Spoon, located just outside the walls of the old city, in a quiet square with a market.
The Oriental Spoon is a tiny but pretty restaurant that offers Bibimbap and Tteokpokki as core in its menu plus some daily specials. I chose the bibimbap with tofu and a sauce made with gochujang and honey. The dish is served in a square paper box, perfect for eating at the the tables, or to take it away as lunch at work. The portion is generous and the bibimbap included many vegetables and legumes, a nutritious but still light lunch that make it a balance meal for a hot summer day. The other sauce in options were a dwenjang mix with lemon juice and a sweet and sour one.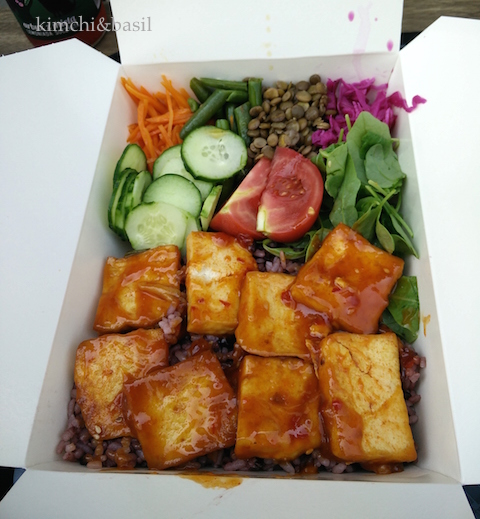 After enjoying my tasty meal, I headed to kitchen to have a chat with Chef Park since I wanted to know more about her story and when she moved to Krakow.
The restaurant was opened two years ago by the chef  Park  who while traveling in Poland, fell in love with Krakow and decided to stay and starting a business here. She has been interested in food since she was young, especially thanks to her grandmother. When living in Korea, watching and helping her grandmother in the kitchen, taught her the essential of cooking Korean food.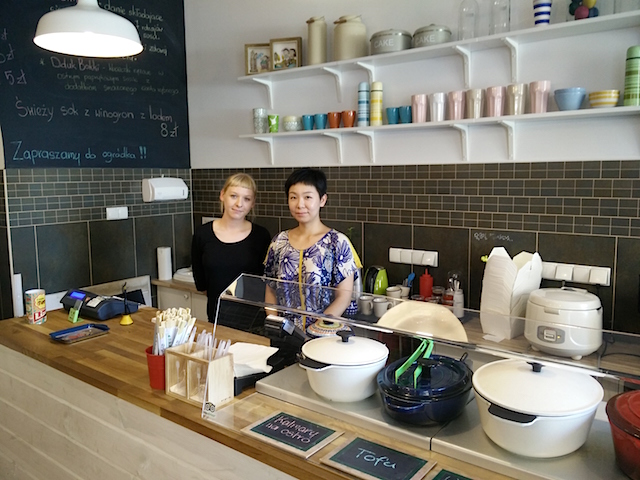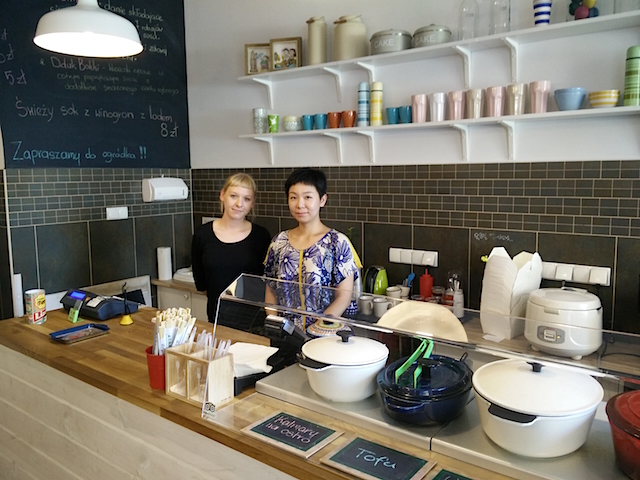 Chef Park brought this knowledge to Krakow, and thanks to her experience she offers fresh, home food to her costumers.
Oriental Spoon is located in Ignacego Paderewskiego 4, Kraków, Poland and this is their Facebook page https://www.facebook.com/krakow.spoon