In the last few years Korean food has grown in popularity and more people abroad are appreciating its unique flavors and ingredients. Many chefs are proposing Korean inspired dishes and the use of traditional Korean ingredients like kimchi or dwenjang.
Chef Joseph Lidgerwood from Australia has visited Korea this year and during his trip become very interested in Korean food. An interest that has grown so much that he decided to come back to Korea to work on his own idea of Korean food during the project Josephs Korea, a series of pop up events in Seoul: dinner events during which Koreas lesser known ingredients were showcased with a more modern approach by Chef Joseph and his team of Korean chefs and sommeliers.
We sat down with him after his last successful event in Seoul and before his relocation to US where he will refine his skills at the restaurant French Laundry.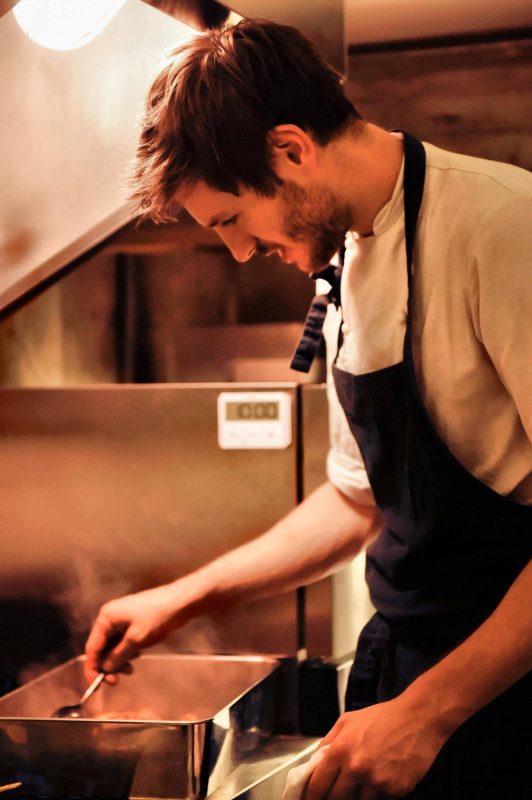 When did your interest in cooking started?
I started cooking at fourteen when I worked in a small bakery in Tasmania, Australia. It was a humble weekend job that had me making simple things like pizza breads and making doughnuts. I had to get up super early as most bakers do to prepare for the morning. I really think that this gave me a sense of working hard from an early age.
How would you define your cuisine? From where you get your inspiration?
It is really hard for anyone to put their style of food under a simple banner. I would define what I do as a mix of creating food that reconnects people with what they already know from food mixed with the unexpected. Taking food that you may have had a hundred times before but showcasing it in a new light. Taking ingredients that you would assume are glamorous but with the right application showcasing them in ways you have never experienced before.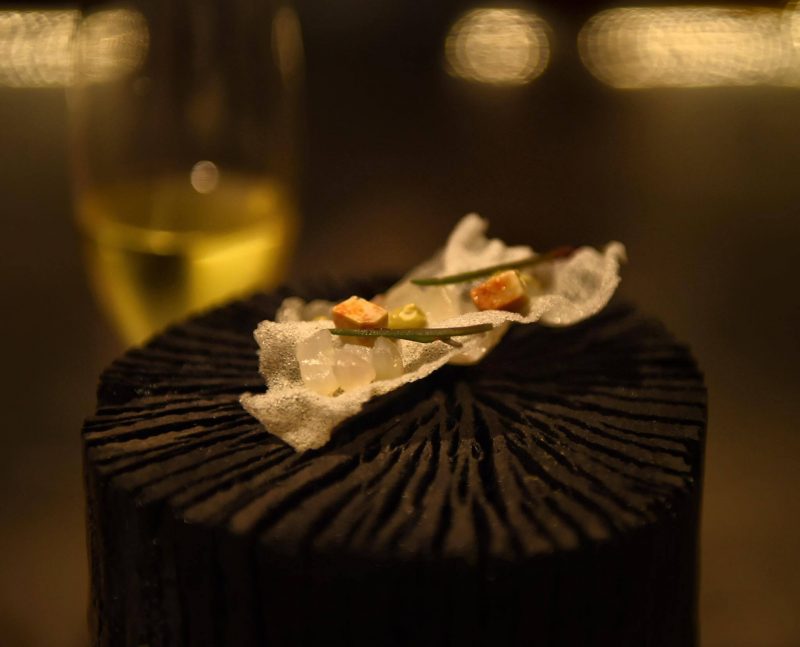 You have been traveling in many countries with other chefs of the pop-up cuisine project "One Star House Party". What have you learned from this experience?
The first thing and the most important was fundamentally that the food alone is not what brings people the joy of eating out. So many chefs crave attention for the flavour of their food and neglect the fact that dining out is experience based. To truly get the message across about the food you have to connect people with the food your cooking so they some how feel connected to the whole experience. For example how may time have we been to a restaurant and been in an argument with someone or something, at that stage the food could be the best in the world but because we have things that already have preoccupied us, it doesn't matter.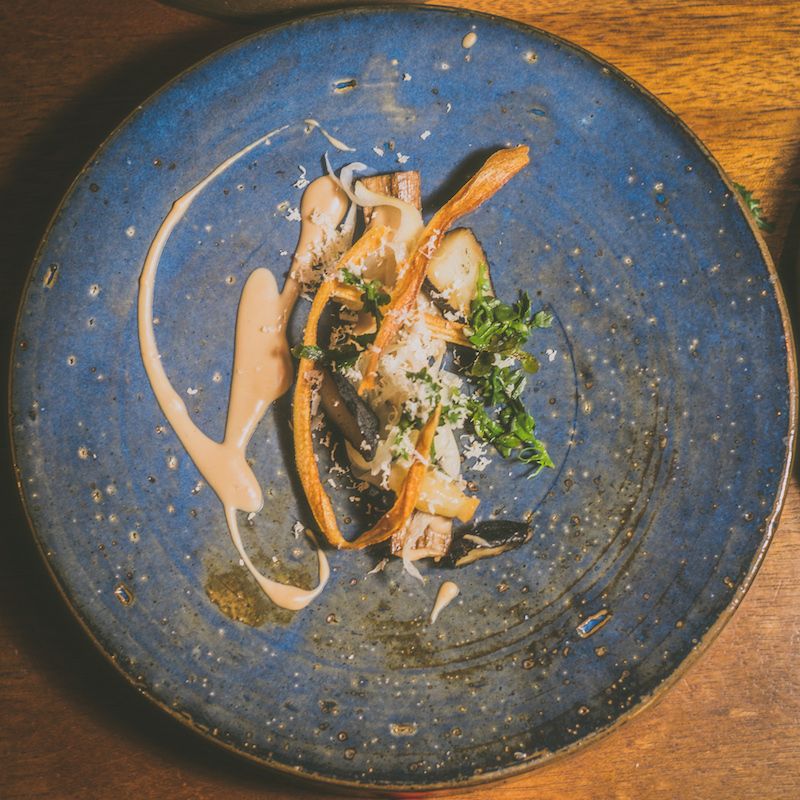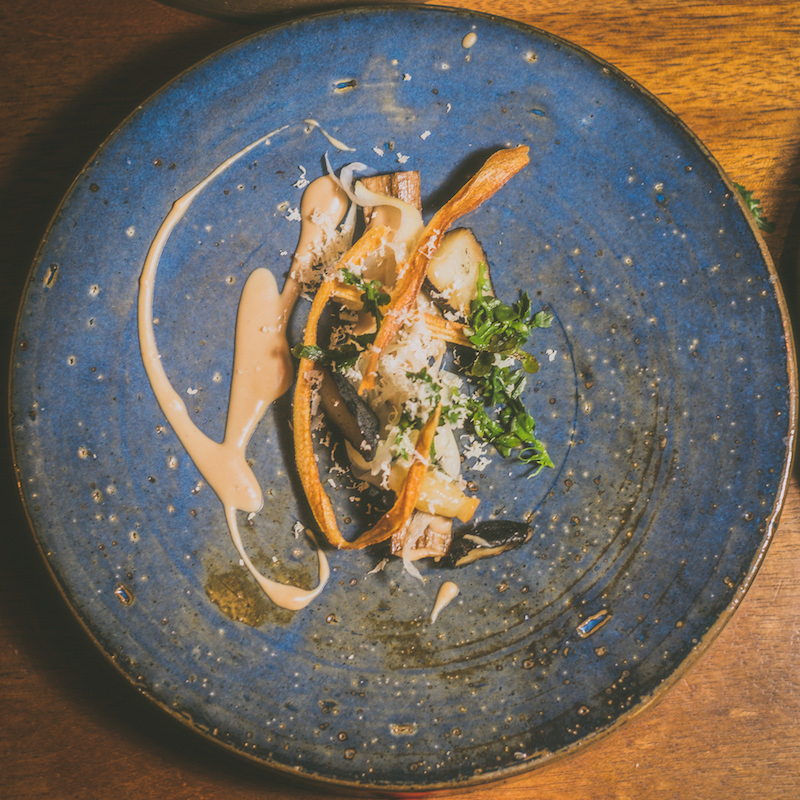 What do you enjoy about doing pop-up dinner if compared with working in a restaurant? What are the challenges?
I love the flexibility of a pop-up. I love the mad dash preparation and the passion that it requires to pull it off. I love that the guests have no preconceptions as it is a new experience both for the chef and the guests.
Korean food seems to have sparked your interest. What interests you about Korean cuisine? Why do you think is a cuisine that is still not very popular?
I ask myself this question daily. I think people are slow to catch on. I think that this will not be a problem in 10 years. The recent focus and the recent surge of good chefs emerging from Korea will bring the spot life on a place that is so rich and diverse in food and culture.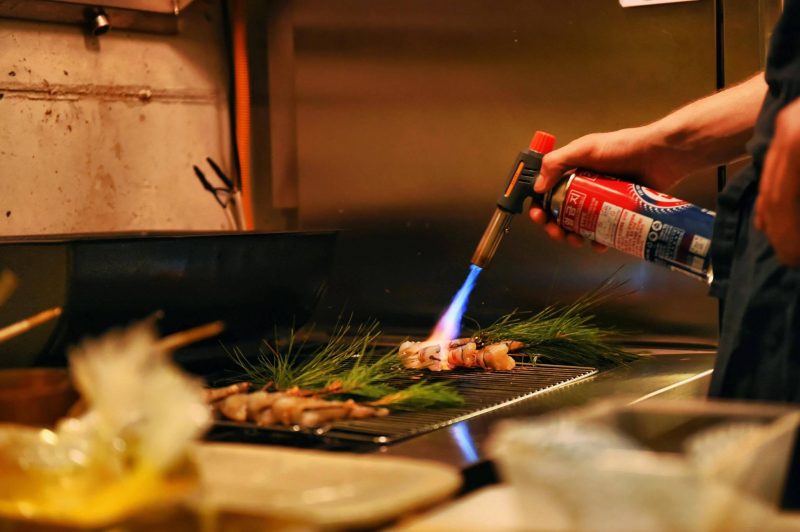 Korean food must have been unfamiliar to you before visiting Korea, how did you learn about ingredients, recipes and so on? Did you meet local chefs and farmers here in Korea?
I was lucky enough to have a great support from Korean chefs friends family around me. I don't have any foreign friends in Korea and I think that that has helped push me out of my comfort zone and maximise my learning of Korean ingredients
How did you create the menu? What was the concept that you developed for the event?
The menus i create are always based around a single Korean ingredient. I love narrowing down on single ingredient and showcasing its potential. Utilizing modern techniques but also using the culture that surrounds the food also to connect the people to the food that they are easting. I like to use ways that make people interact with the food so the feel involved with the food.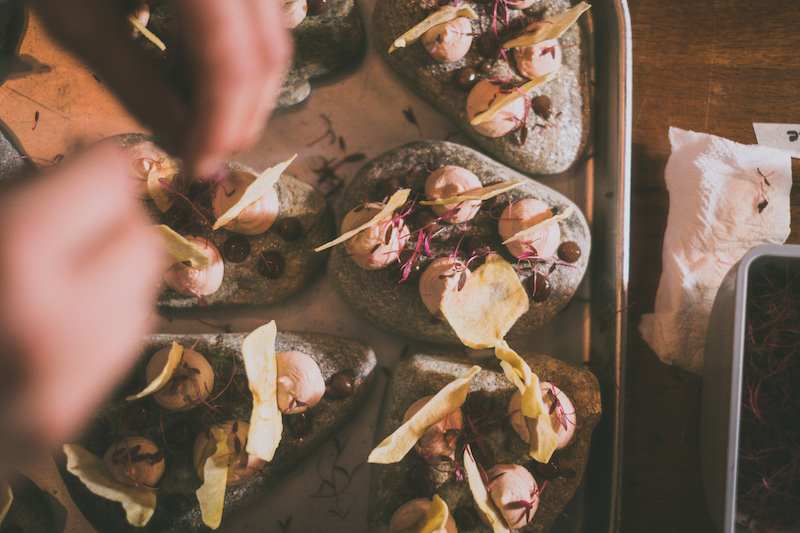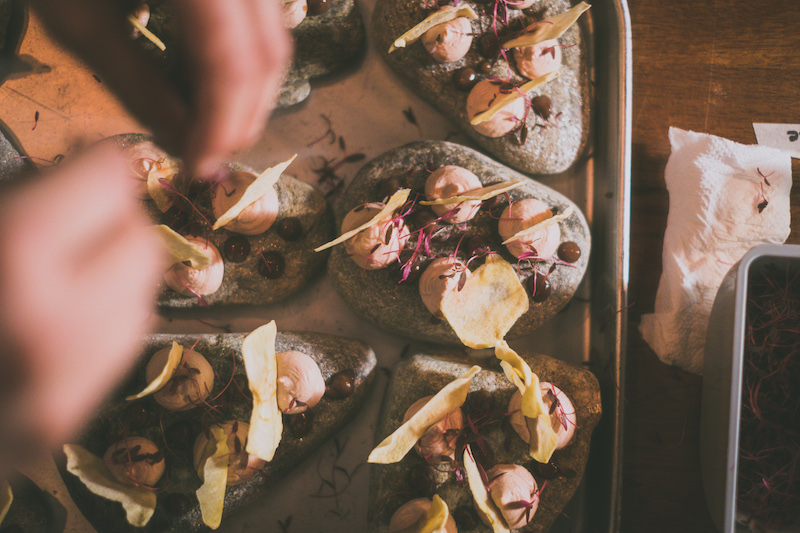 What unique ingredients of Korean food you enjoy to use in your recipes?
There isn't a simple answer to this. I love so many unique ingredients here in Korea and technique. What i love most is the appreciation people have to the food that I create I think the pop ups I create are hard to put into words and really need to be experienced to realized.
At the pop up dinner you provide diners with drawing of the menu and the ingredients. Do you draw them yourself? Is it a passion that you have developed for long time? Did you draw on paper a lot of your ideas for new recipes?

I do draw the menu. It is a great way to show my appreciation for all the guests who make the effort to support projects like this. I hand draw the menu but I also have a lot of help from the team around me. The problem with having a pop up restaurant is people alway look to the head figure and then praise that individual for their work. Yes, I do draw the menus but I also have a wonder design team that scan them in format them into the right size. Then another individual will pick the paper and print them.
I do create the menus but once again I have a wonderful team that makes it possible with putting in so many hours.
Everything I have done is a reflection of the wonderful team I have around me.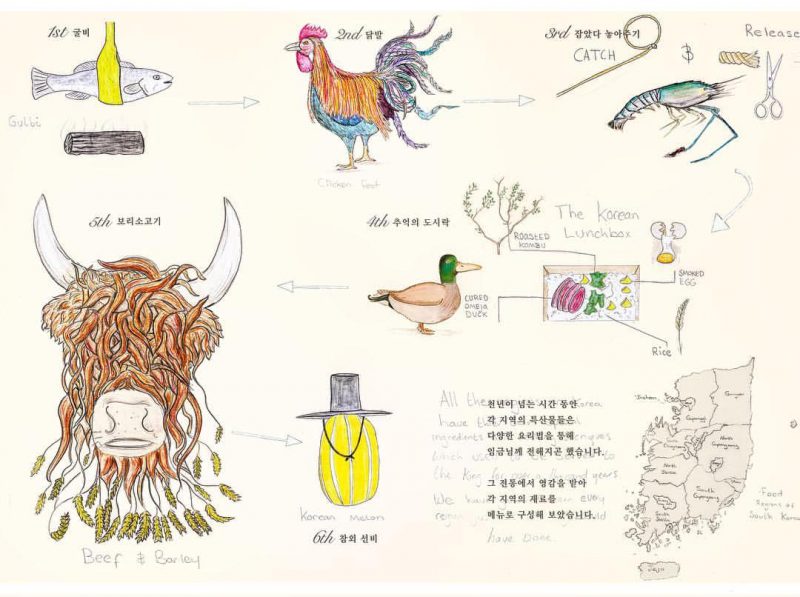 What are your plans for the future?
Is to build on my success thus far and open a permanent site in Seoul so I can push Korean food to a wider demographic. I want to show the world what Korea has to offer. Im currently in search of finding the right investor that can help me reach the goals I have set for the future. I want to discover more and I plan to learn Korean so I can better connect with this great country.
[photo & drawings Joseph Lidgerwood]