Ingredients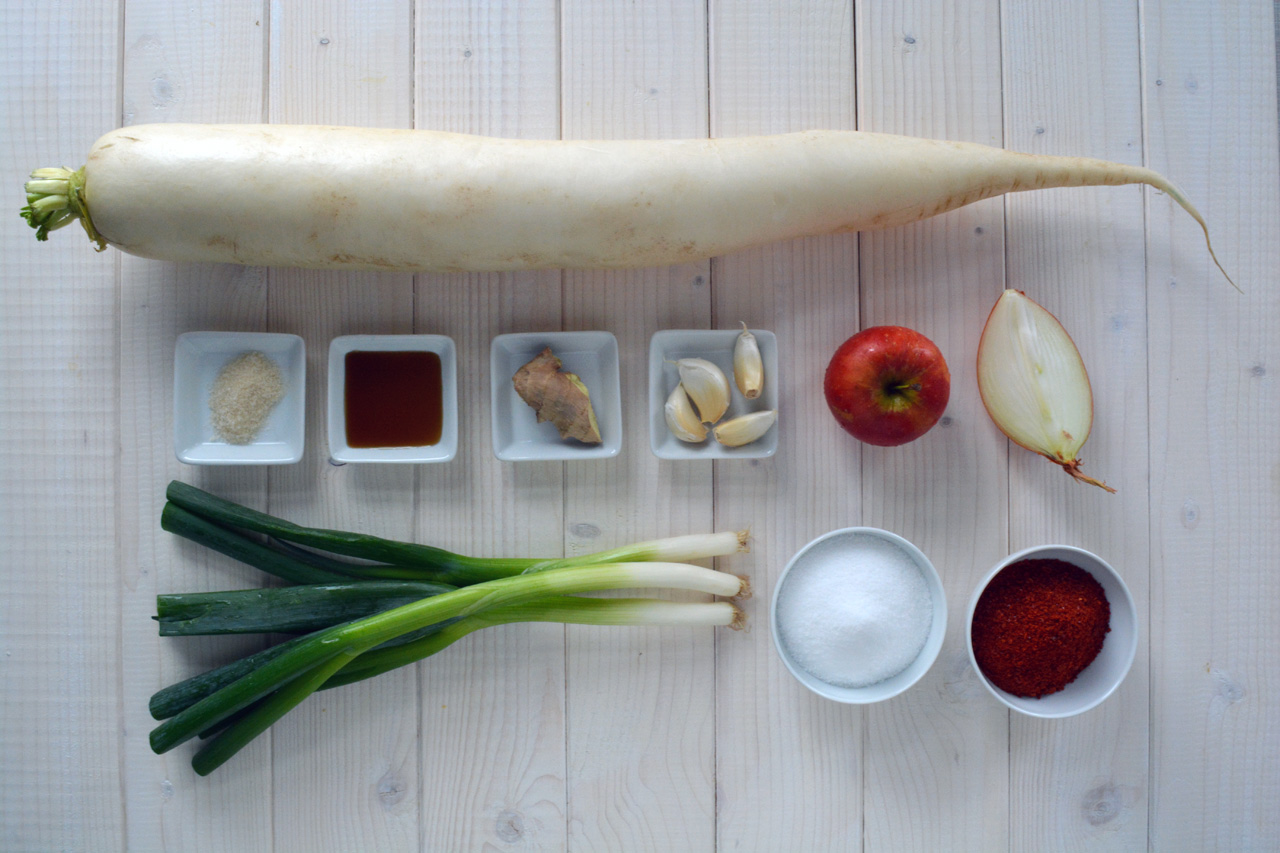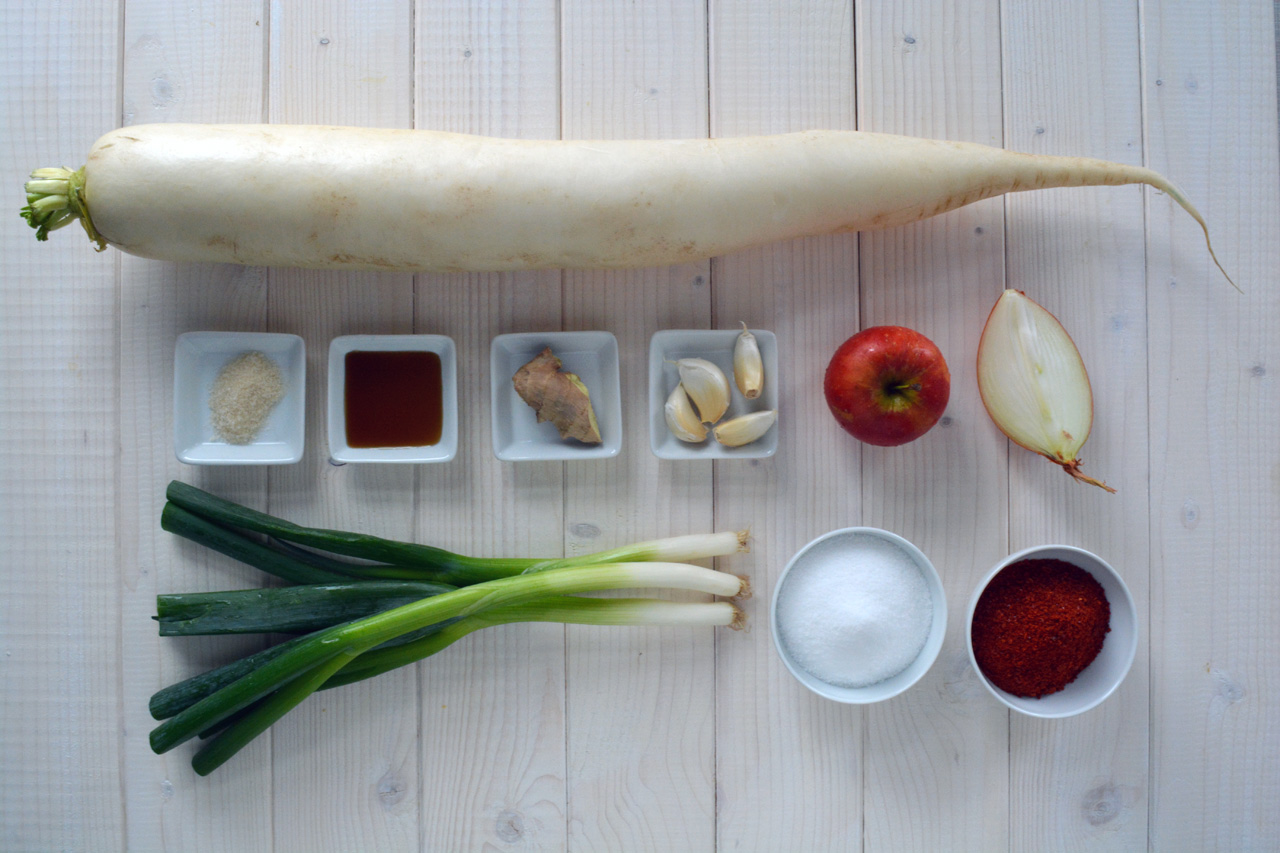 1 daikon radish
4 cloves of garlic
1 tbsp of minced ginger
3 green onions
1 small apple
1 ts sugar
4 tbsp salt
4 tbsp chilli powder
1 small onion ( 1/4 of a big one)
1 spoon fish sauce
Instructions
Clean the daikon peel it and slice it into cubes.
In a large bowl put the radish cubes and add salt. Mix it and let it rest for 30 min.
Chop garlic cloves, onion, ginger, apple. Put them in a bowl and add fish sauce, sugar and mix with a food processor to create a paste.
Slice green onions
Drain the radish cubes and add the paste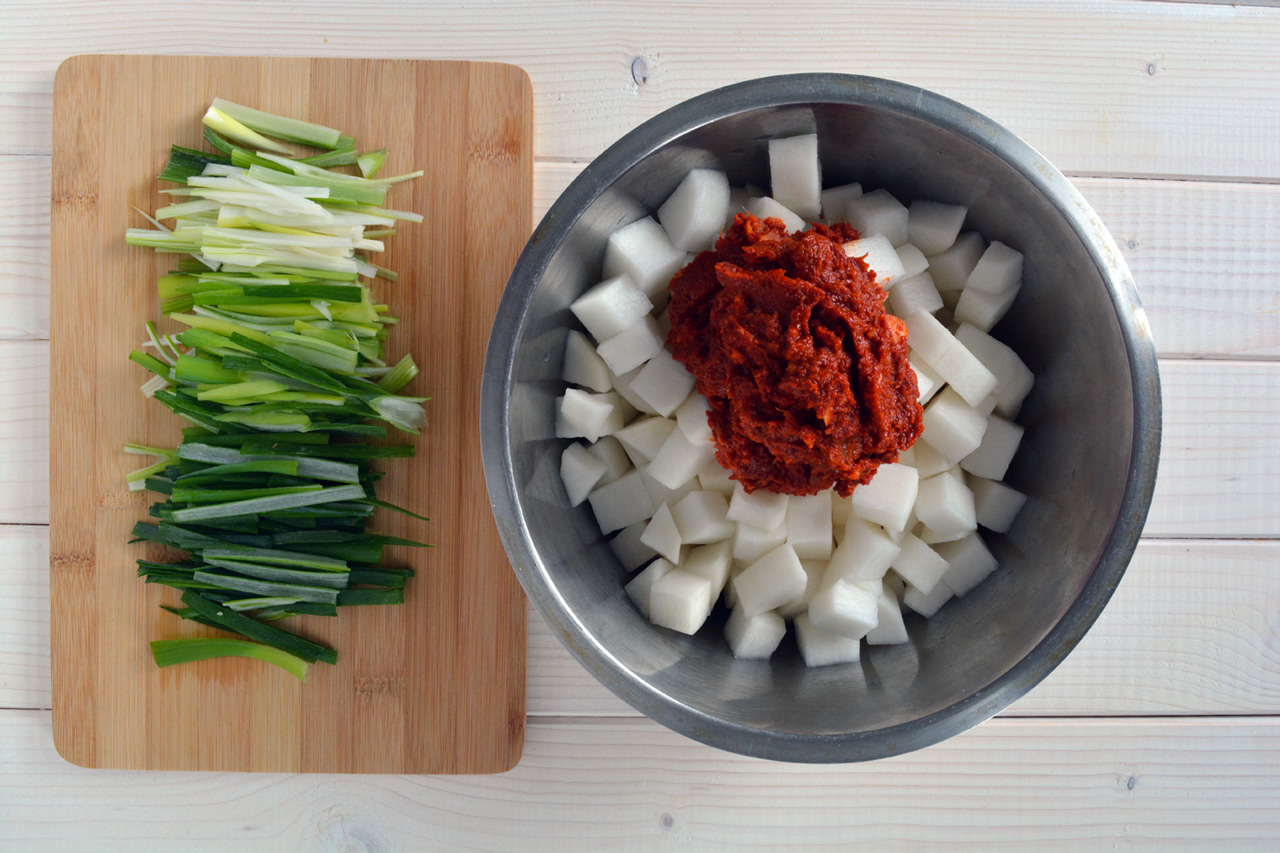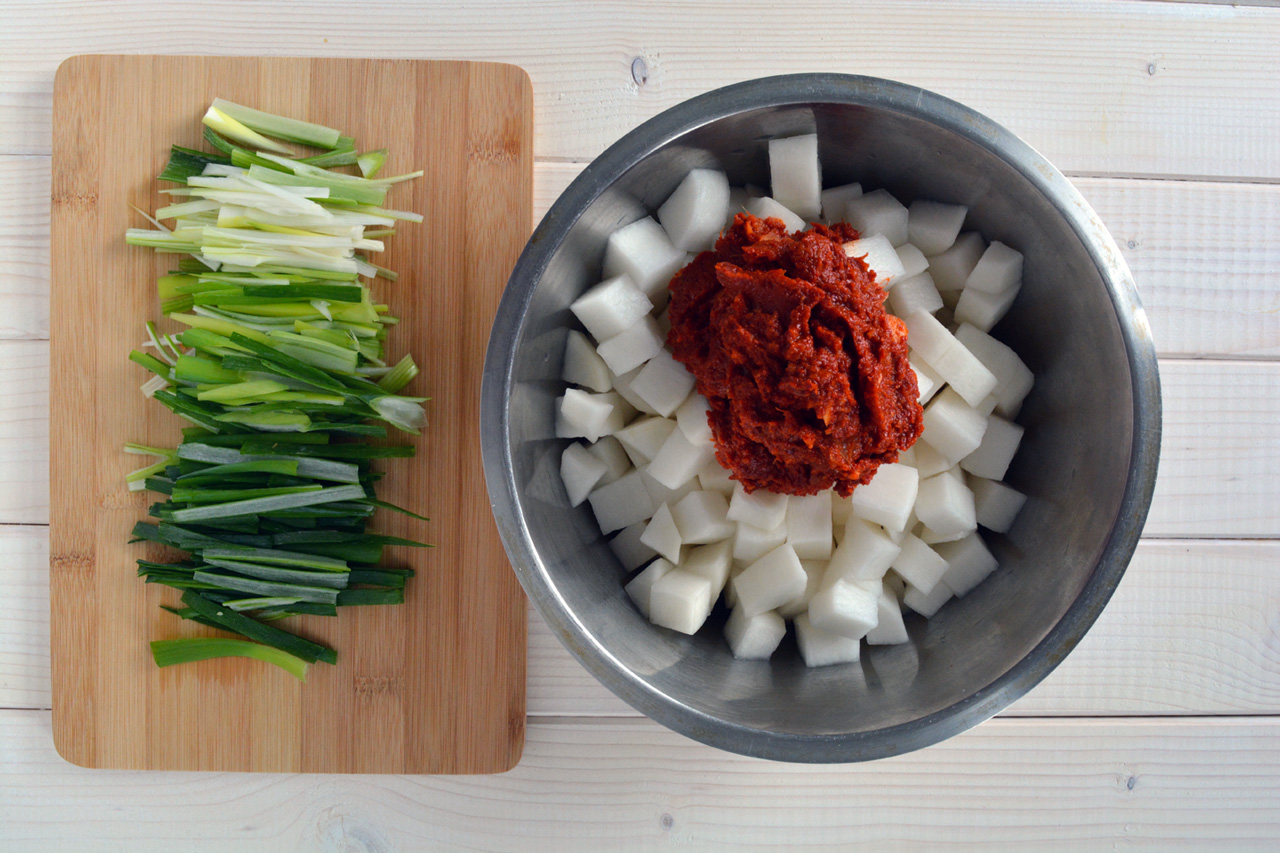 In a big bowl mix radish, paste and green onion.
Store the kakkdugi in jars at room temperature for 2-3 days before putting it in the fridge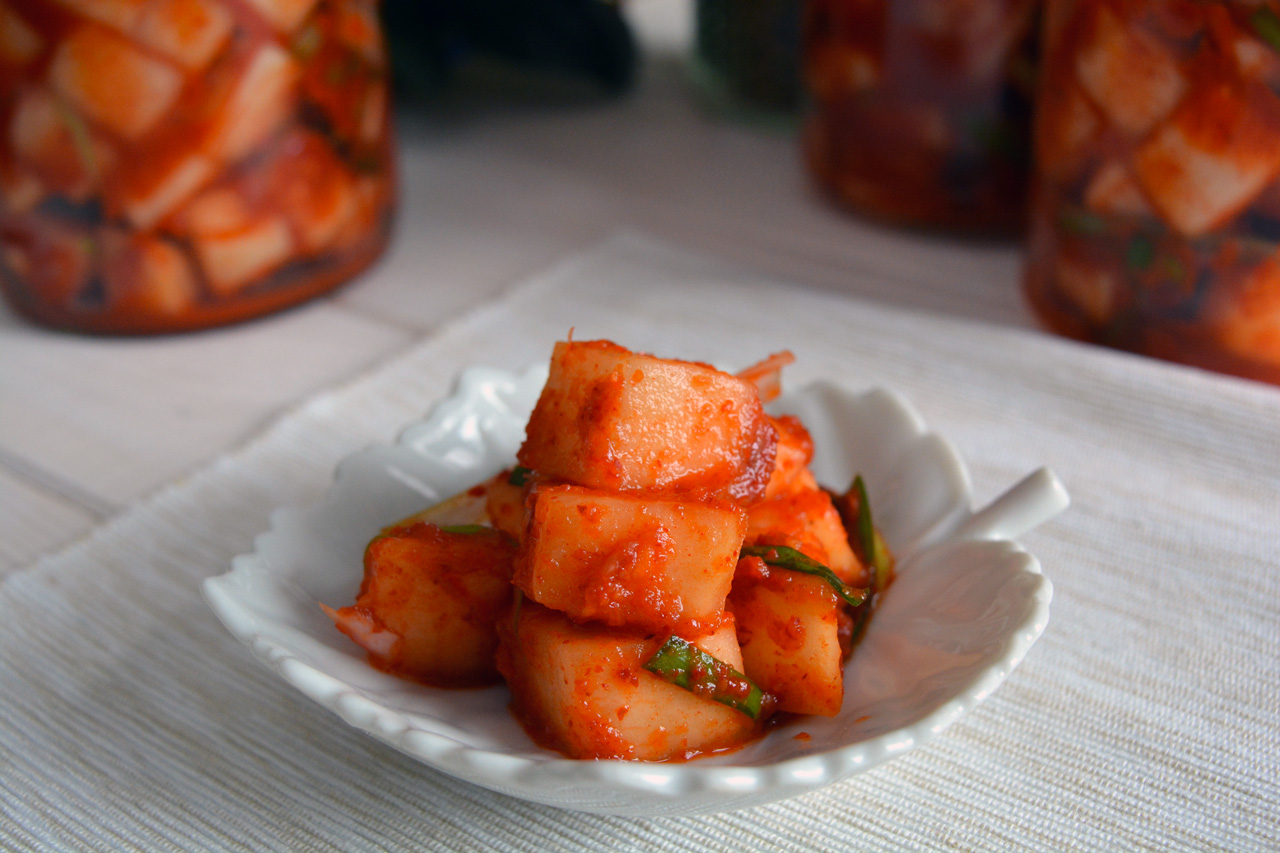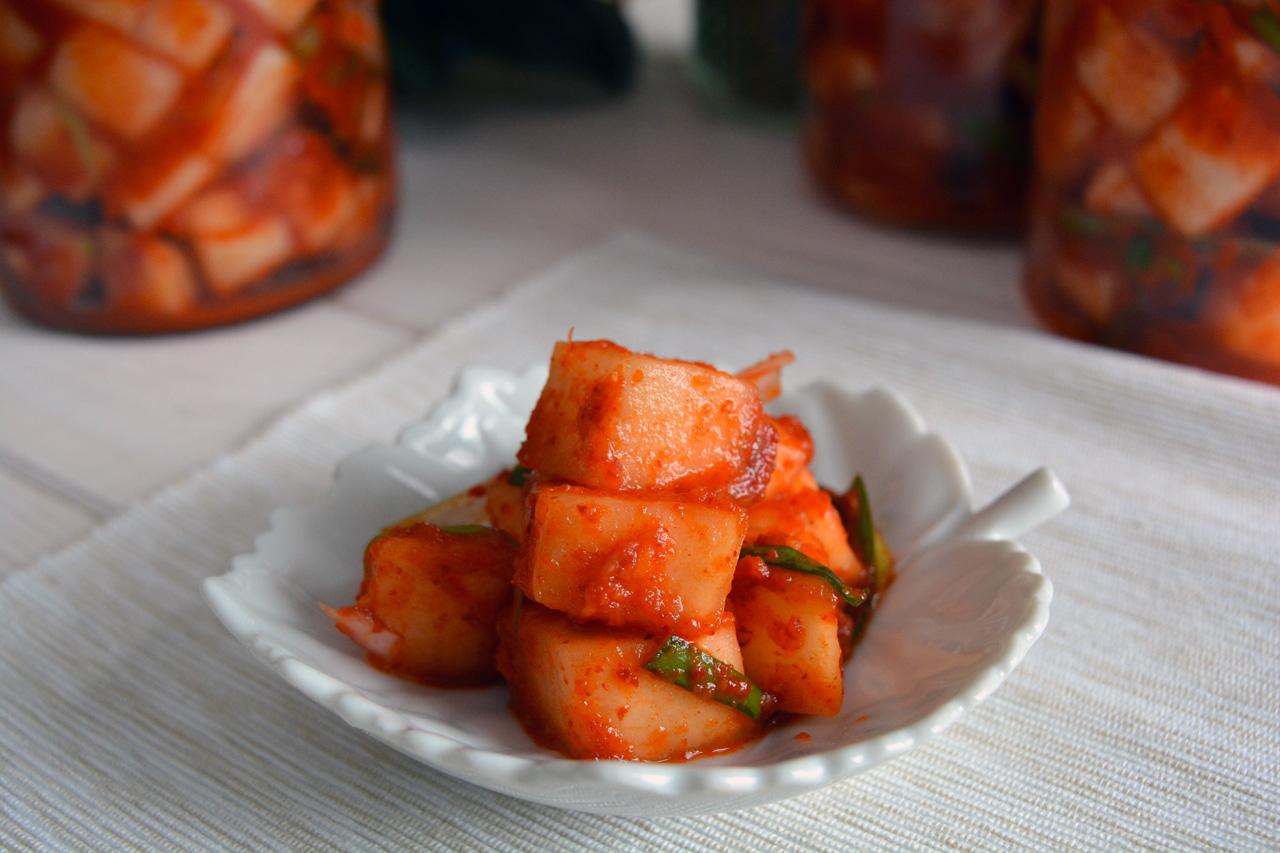 Kakkdugi, radish kimchi is a common type of kimchi and is often consumed together with soups or rice. Why not trying it with our kongnamul gukbap?