One of the best things you could do when visiting Korea and experiencing its culture, is to join one of the many cooking workshops available in major cities.
Interview Chef Lee 
Today we interviewed Chef Lee, Team Manager of the Korean Food & Culture Korea Academy in Seoul. She has more than 10 years experience in teaching Korean cooking and is a professional food stylist and event planner.
– Hello Ellie, how and when did you start to get interested in food?
I started working at Food & Culture Academy in Year 2003. I thought food was just for eating, nothing more than that, but my mom is a professional Korean cook in Korea, as she always insists Korean food has a philosophy, and the meaning (storytelling of each food) contains so much more.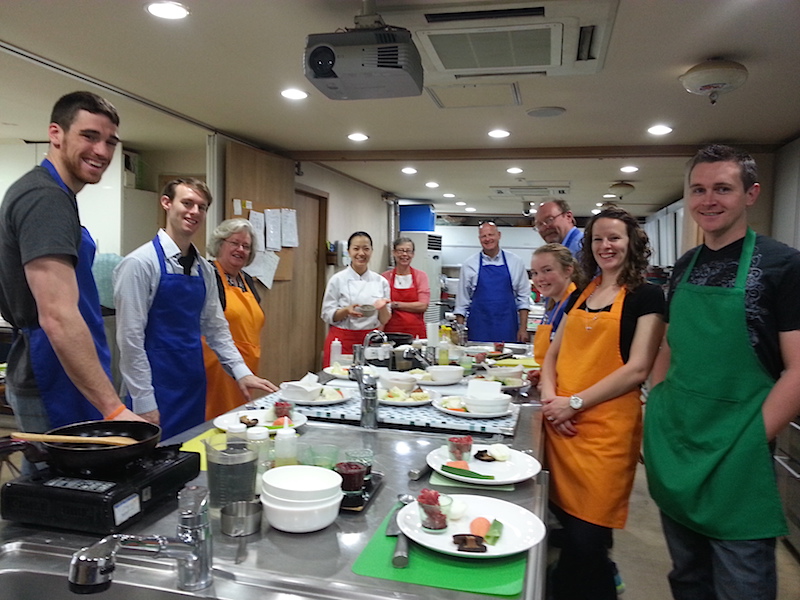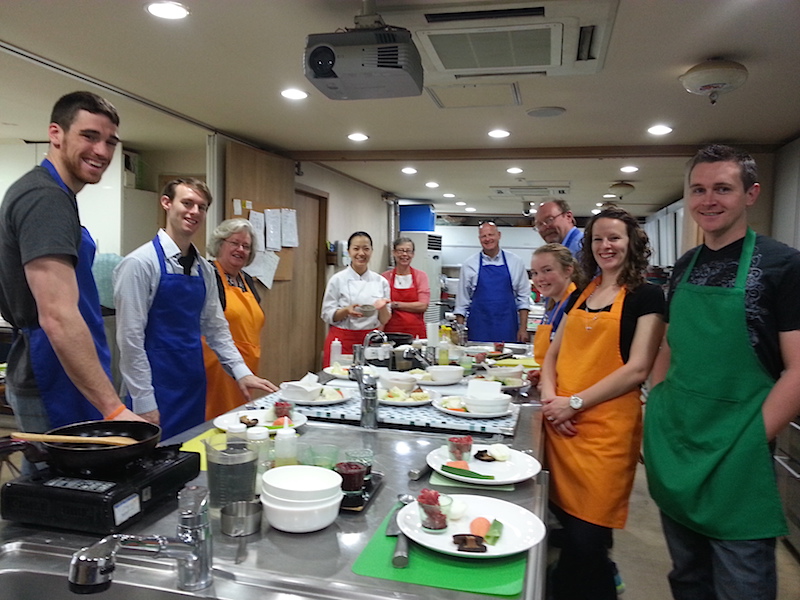 – Do you have ingredients you prefer and that you use often in your dishes?
I love using all types of Kimchi. The freshly made kimchi normally a good match with rice. And fermented old kimchi is really good for Kimchi stew, Kimchi fried rice, Kimchi jeon and all other cooked dishes. It becomes vary in flavours. 
– Do you have favourite Korean dish that you love to prepare and eat? 
I love eating Japchae and mul naeng myun (cold noodle soup). I like noodle dishes.
– What regional cuisine of Korea is your favourite?
I was born in Seoul and raised my whole life in Seoul, so I like the food of Seoul & GyeongGi province area. It is mild, not too strong in flavor.  
– Which foreign food do you like to cook and eat?
I love Thai &Vietnamese food. The herbs they use in food are very unique.
– What do you like of teaching foreigners how to prepare Korean food? How do you prepare a class?
Teaching foreigners is lots of fun. They seem to be very enthusiastic and curious in Korean food. We prepare ingredients, seasoning and condiments for the class. I explain the histrorical parts of the food that foreigners cook and explain & demonstrate processes of the food as the class flows.
– Do you have a funny story about one of you classes? 
I have a lot of episodes. But more on touching stories. We had parents who adopted Korean children and they wanted to learn some Korean cultural stuffs such as how to make Korean food. So I asked why they wanted to know all, then they continued to say that they wanted to make the unique Korean dishes for the children so they won't forget their own nature, blood and the food.
 – What are your favourite areas and restaurants in Seoul? Can you recommend a restaurant? 
There are a lot. Haha (laughs) I don't think I can name any of those!! Too many!!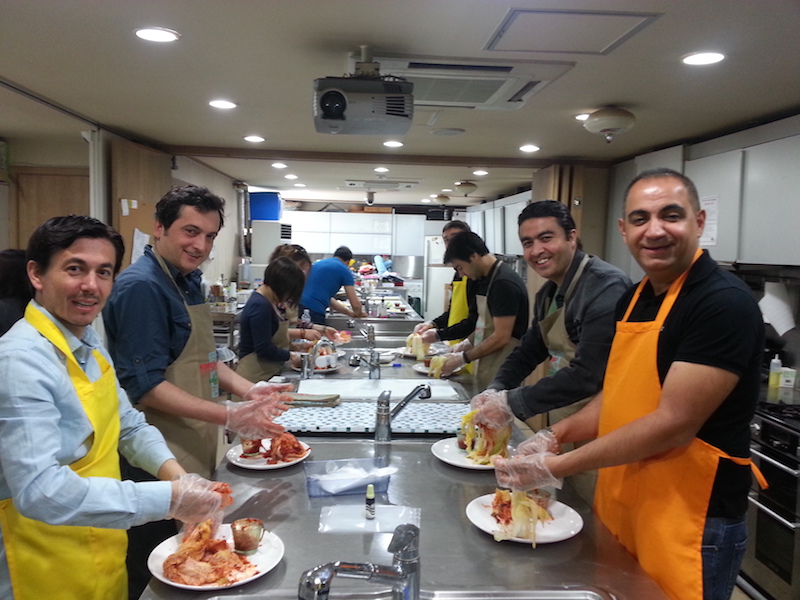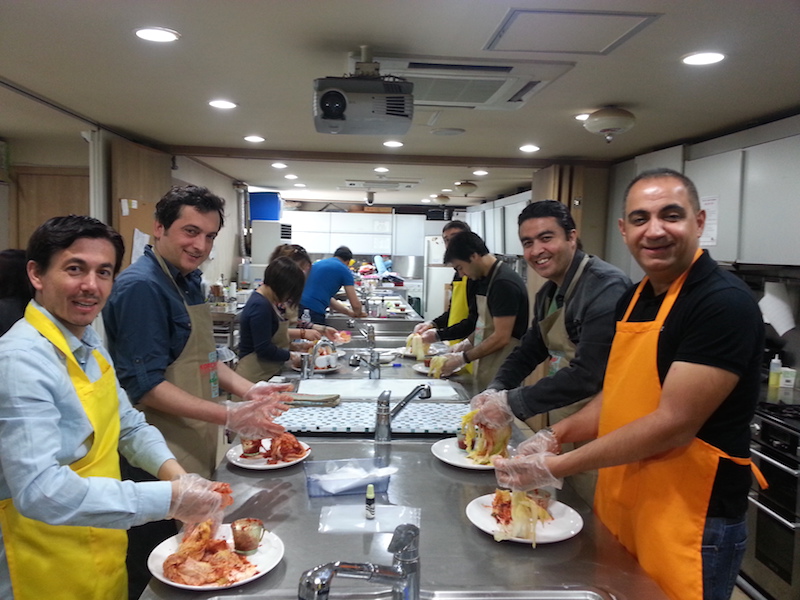 – How do you think Korean food can become widespread across the world? Do you think Korea is making enough effort to spread its food culture?
Yes, Of course, The government has been working a lot on promoting Korean food and it is slowly turning up the results in different countries. Korean food is very attractive because it is less oily, uses lots of vegetables, and many fermentation dishes help a better digestion and so on.
– What do you like to do in your free time when you are not busy in the kitchen?
I love reading food articles from all over the world and searching for nice food pictures! 
Thank you chef Lee for your time and we wish you good luck with her future projects.
Food & Culture Korea Academy offers fun and intensive cooking classes, where you can learn more about Korean food culture and prepare your favourite dishes. For more information on courses schedule and prices check the website http://koreanrecipe.co.kr/