Haemul Pajeon (해물파전) is a Korean seafood pancake, a savoury dish that can be prepared for dinner or as a snack. It's delicious and filling! The pancakes are often accompanied by makgeolli (rice wine) or beer, and it's said that these pancakes are perfect consumed at home during rainy days. A true comfort food!
For preparing our pancakes we used fresh shrimps without the shell but you can use any fresh seafood mix. If you happen to have frozen seafood, it's better to defrost them before cooking by putting it in warm water for 10-15 min before cooking.
Ingredients for 3 Korean pancakes (serves 2 people)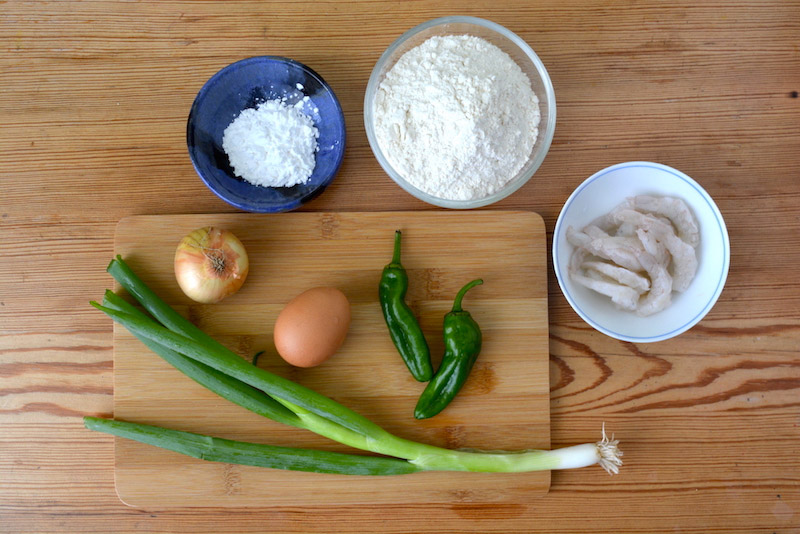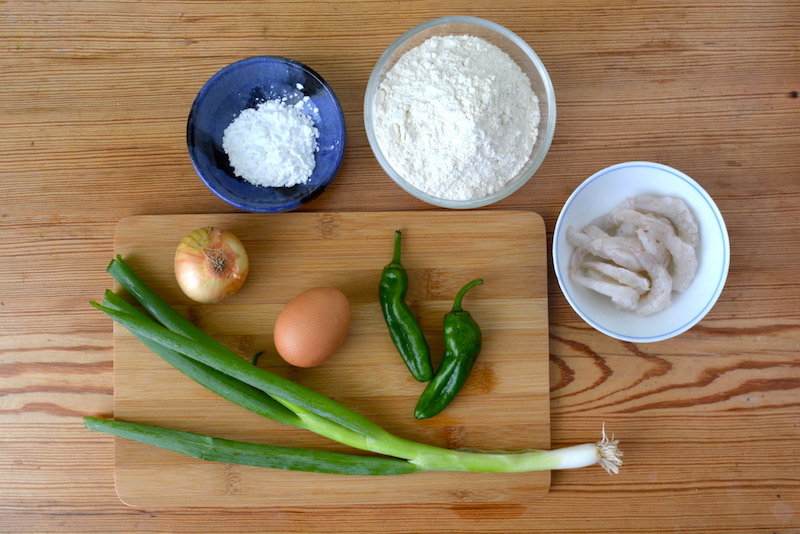 – 2 cups (250 grams) of wheat flour
– 20 grams tapioca (to make it softer but it can be also replaced by same amount of potato starch or 20 ml of beer)
– 1 big green onion
– 1 egg
– 1 onion
– 2 green chilli peppers
– 2 cup (250 grams) of fresh shrimps (or mixed seafood)
– 3/4cup (200 ml) of water
Dipping sauce
In a small bowl mix:
– 1 spoon of Soy sauce
– 1 spoon of water
– 1 ts of apple or rice vinegar
– 1 ts toasted sesame seeds
– 1 ts sesame oil
– 1/2 ts of sliced chilli peppers
Preparation:
Clean and slice all the vegetables as seen in the picture. Peel the shrimps.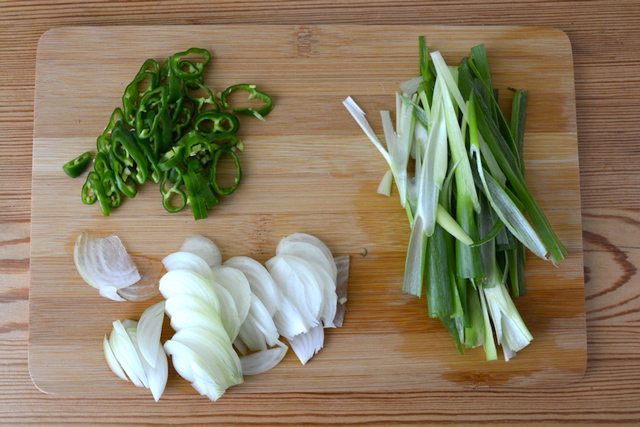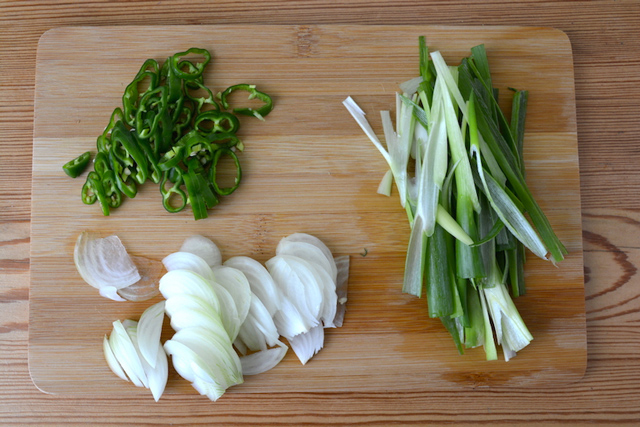 In a large bowl add flour, tapioca (or starch and beer), water and beat in the egg.
Whisk it well to eliminate the lumps.
The batter should be smooth and not too watery. Find the correct consistence by adding flour or water.
Add the fresh shrimps (without the shells) to the mixing bowl.
Add the sliced vegetables as well to the batter and mix it.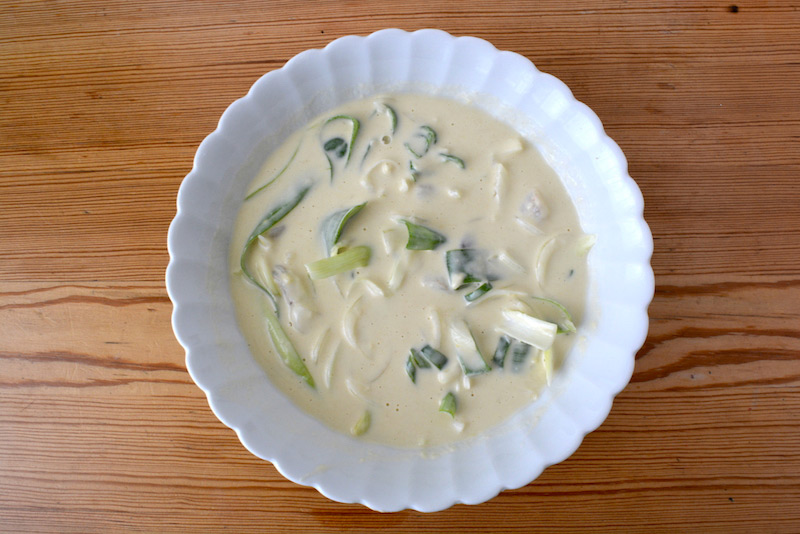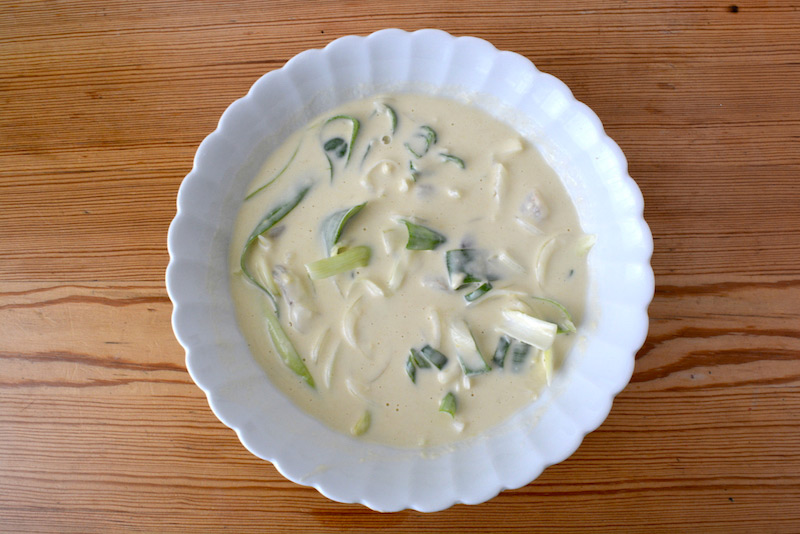 Heat a frying pan with a spoon of frying oil so that the bottom of the skillet is covered by a thin layer of oil.
Pour 1 big scoop of the batter mix in the center of the skillet.
Using the scoop spread the batter across the skillet to make it even.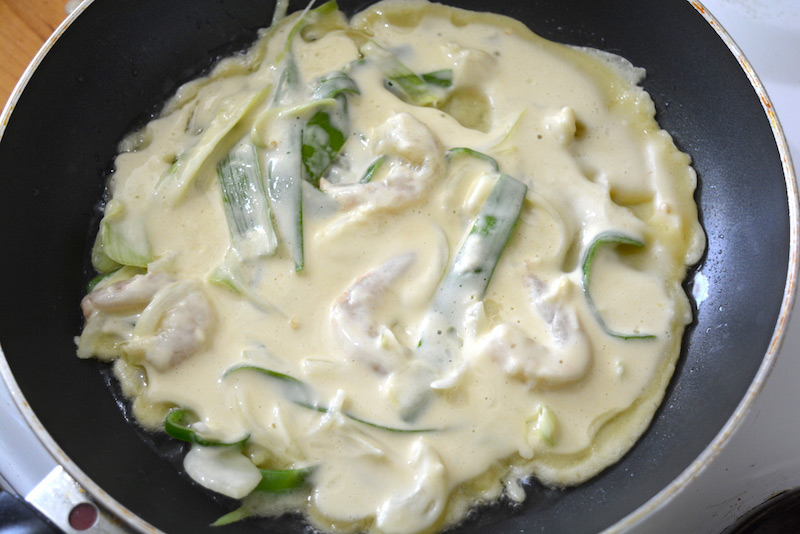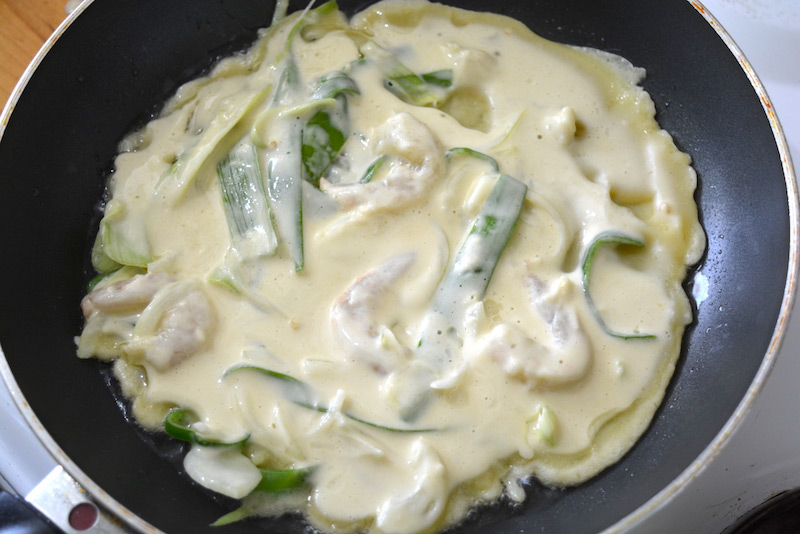 Fry for 5-6 min until the bottom of the pancake turns brown.
Flip the pancake over and cook it for 5-6 more on the other side.
The first pancake is done! Repeat the steps for the other two and place them on a big plate. Serve them with the dipping sauce.