Korean food is growing in popularity across the world and more and more people are becoming interested in its dishes and traditions, especially on the fermentation processes that are a key feature of Korean cuisine.
Denmark is no exception and we had the pleasure to visit the Kimchi Festival held in Copenhagen from the 24th until the 26th of June. The event, sponsored by the Republic of Korea Embassy in Denmark, OKF (overseas Koreans Foundation), KOTRA (Korea Trade investment Agency) and Korean adoptees association showcased many workshops and products, giving visitors the chance to experience Korean cuisine first hand.
At its third edition, "Copenhagen Kimchi Festival  was created as a permanent platform to promote Korean food and culture in Denmark and to encourage mutual inspiration between the Korean and Danish/Nordic cuisine. It's  a non-profit event and it relies on volunteers, giving the change to people interested in Korean culture to meet and work together" says Kim Tonboe Jacobsen (Co-founder of Copenhagen Kimchi festival)
Visitors flocked to the festival since the morning of the first day, attracted by the great program, the location of the festival (in front of the famous Torvehallerne market in the heart of Copenhagen) by the sunny summer weather and by the mouthwatering fragrances coming from the many food stalls.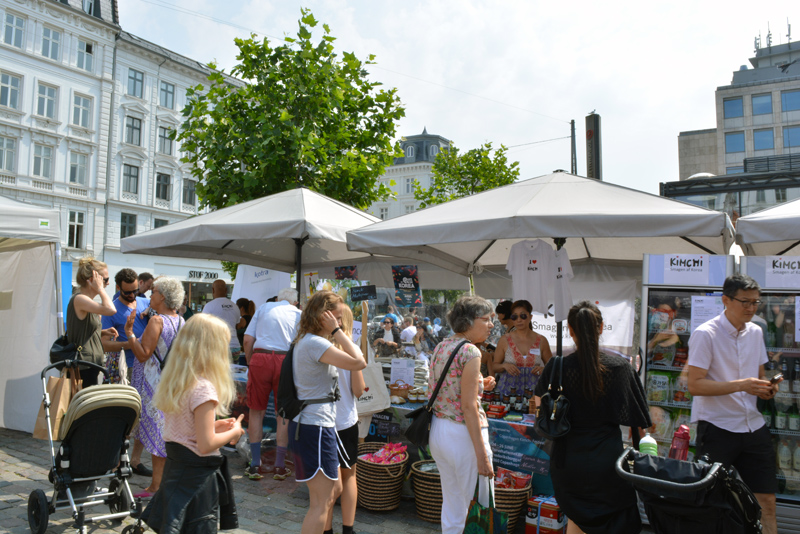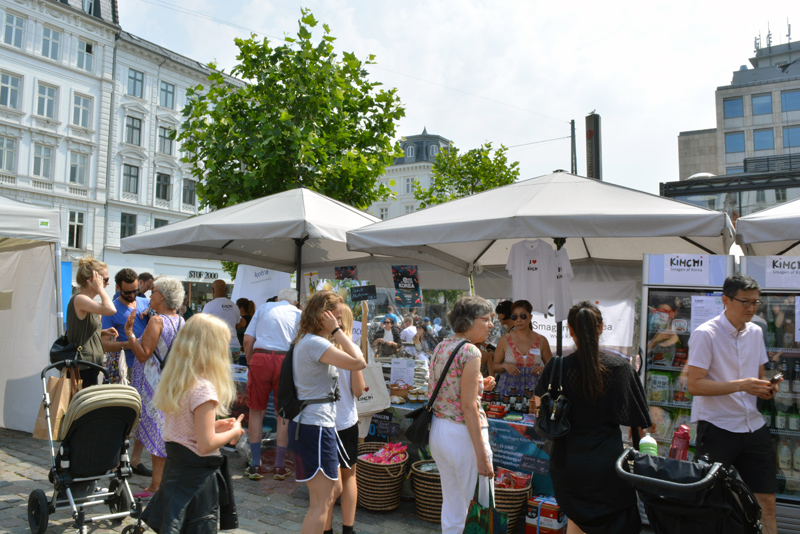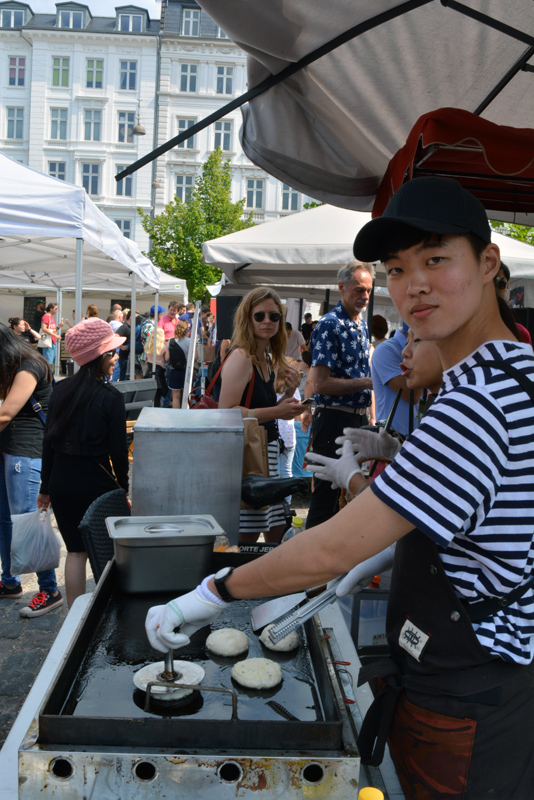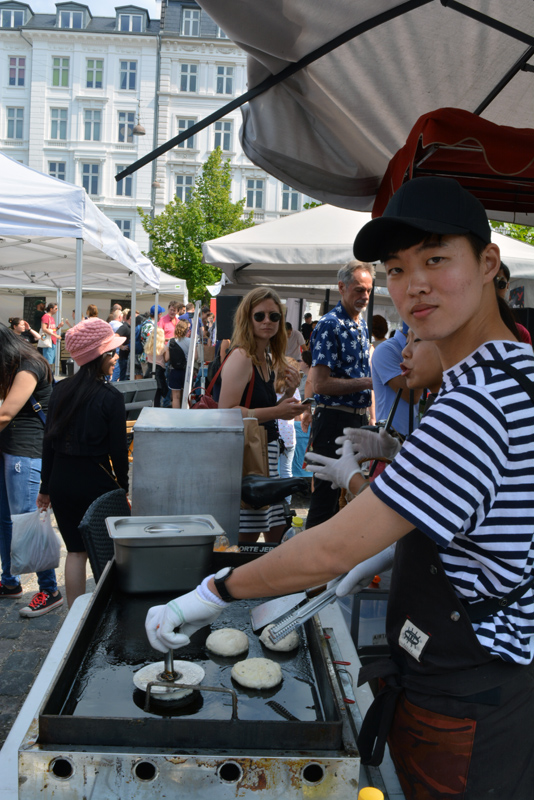 The program included cooking workshops by chefs, writers and fermentation experts who brought to Copenhagen their deep knowledge about Korean cuisine.
Søren Ejlersen, co-founder of Aarstidernes and author about a book on fermentation gave an exciting lesson about this fascinating natural process (and a fundamental one in Korean cuisine) and tips on how to easily prepare fermented vegetables at home.
Bburi Kitchen (whom we had the pleasure to interview few months ago) brought traditional and seasonal Korean ingredients to the festival and their food demos that included among the others, cold cucumber soup (oi naenguk) and different types of jeon (Korean pancakes) were a big success. Many visitors tried these dishes for the first time and enjoyed them a lot.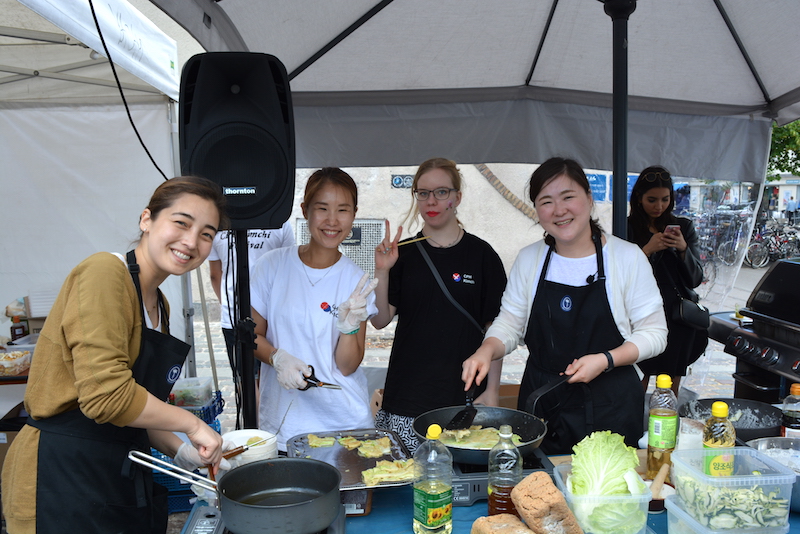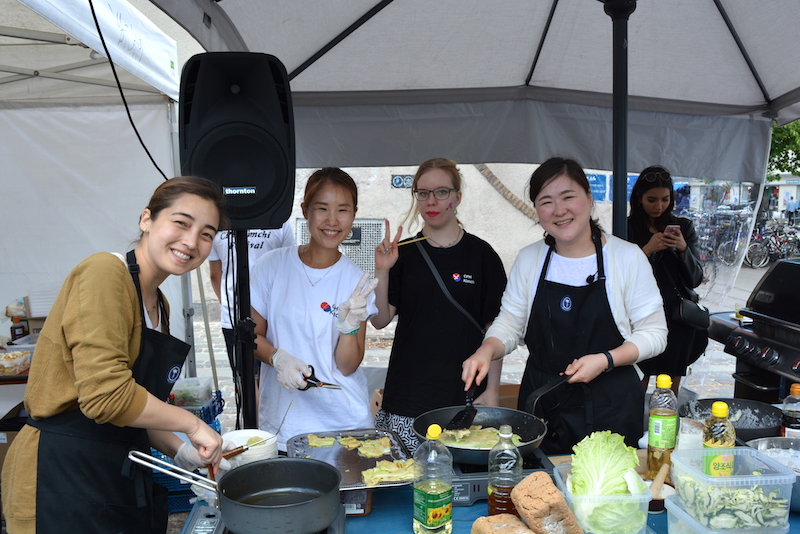 The Make-your-own Kimchi stall was packed with people of all different ages for all the duration of the festival and visitors tested their skills in the ancient art of Kimchi-making. There was a reward for all this effort! You could bring your kimchi at home with you and enjoy it with your family!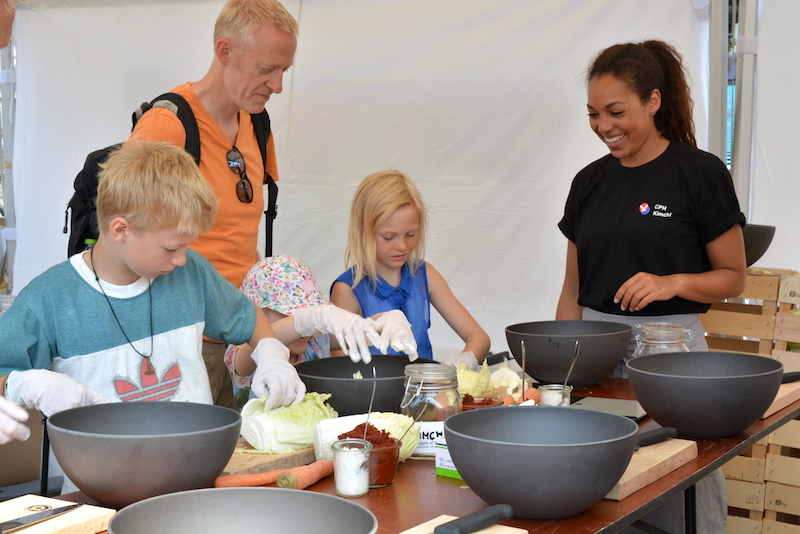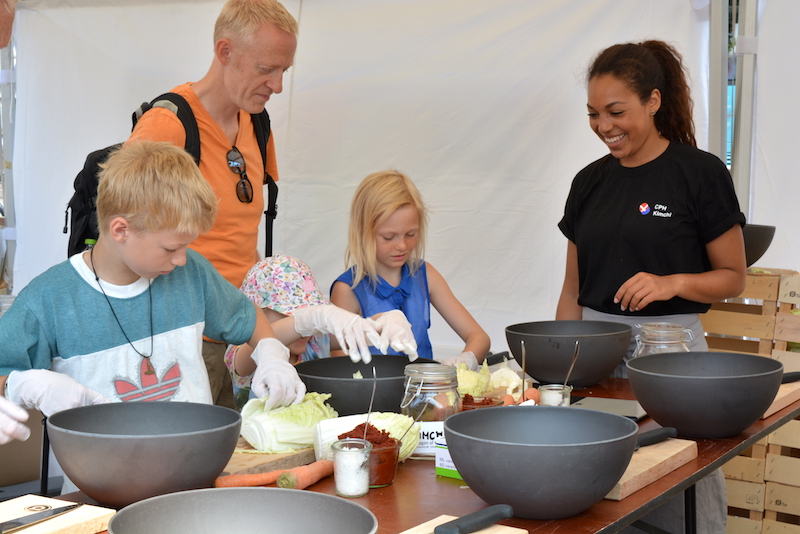 Not only cooking workshops and demos but a full immersion into Korean culture that included also traditional culture performances of Samulnori  by Onsaemi Alternative School and Taekwondo by Herlev Taekwondo Klub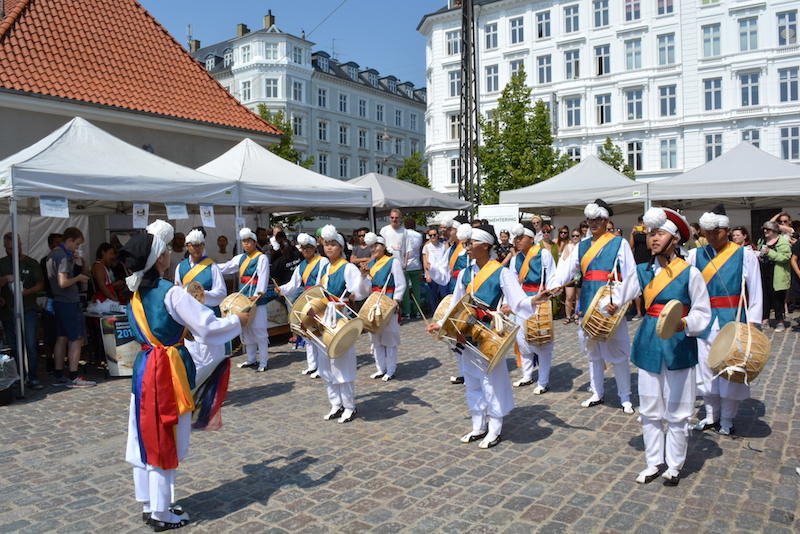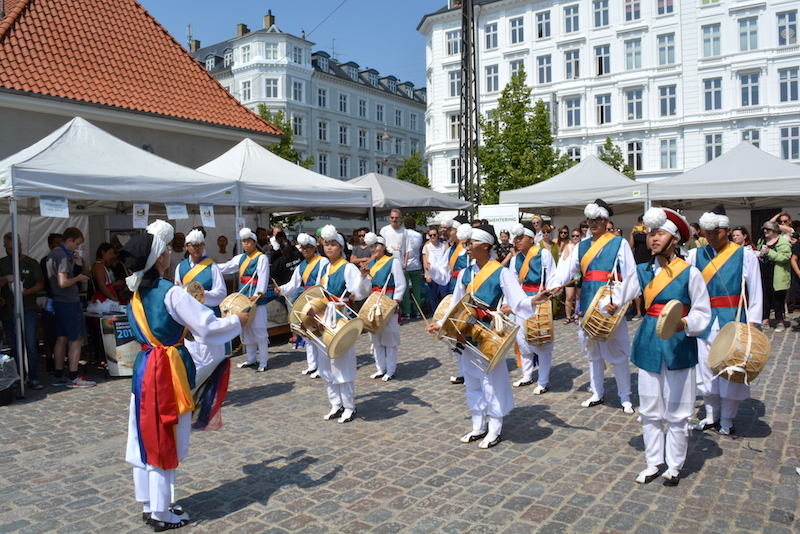 Next to these workshops and performance KOTRA showcased some Korean products that are about to be launched in the Denmark market like high quality soju and Korean pear (배).
The 2016 edition of Copenhagen Kimchi festival has been the biggest so far and I think the organizers  did a great job in giving visitors the chance to experience many different aspects of Korean culture in a meaningful way by involving their senses every day.
If you visit Copenhagen next summer don't miss the opportunity to visit the Kimchi festival, the 2017 edition is already in sight and looks exciting!