What was your first impression of Korean food and how similar do you think Italian and Korean food are?
In the new show 이태리 어징어순대집 (Ojingo Sundae Italian restaurant – Ojingo Sundae is a Korean dish consisting of stuffed squid) on JTBC, Alberto Mondi is giving the chance to Italian people to try more unique Korean dishes.
Alberto Mondi is probably the most famous Italian expat in South Korea. After completing his studies at Kangwon national university he has worked for several companies in Korea. In the last few years he has become popular by participating as guest of some successful TV shows (Welcome, First time in Korea? and Non-Summit) in Korea. For this effort in promoting Italian culture in Korea, he has been appointed by Italian Embassy as an Italian culture ambassador.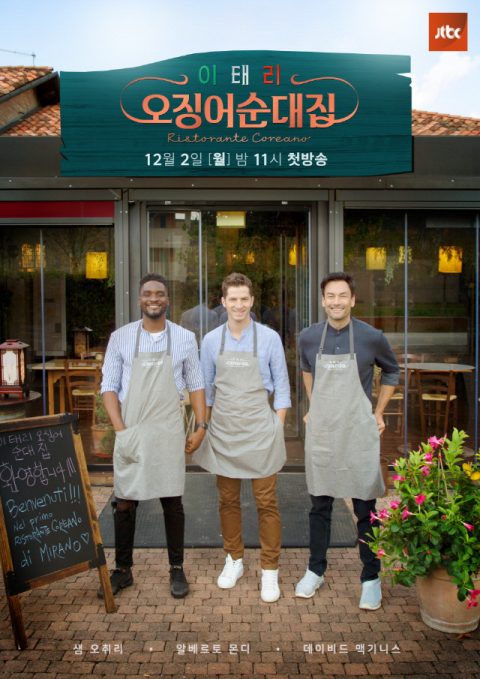 The concept of the show is to open a temporary restaurant in Alberto Mondi's home town of Mirano, in the north-east region of Veneto. Together with the co-hosts David Lee McInnis, Korean-American actor, and Sam Okyere, TV star from Ghana, they have set up a menu for Italian guests consisting of the specialty Ojingo Sundae, with modeum jeon –모듬전 (battered and stir-fried vegetables, meat and fish) and other representative Korean dishes.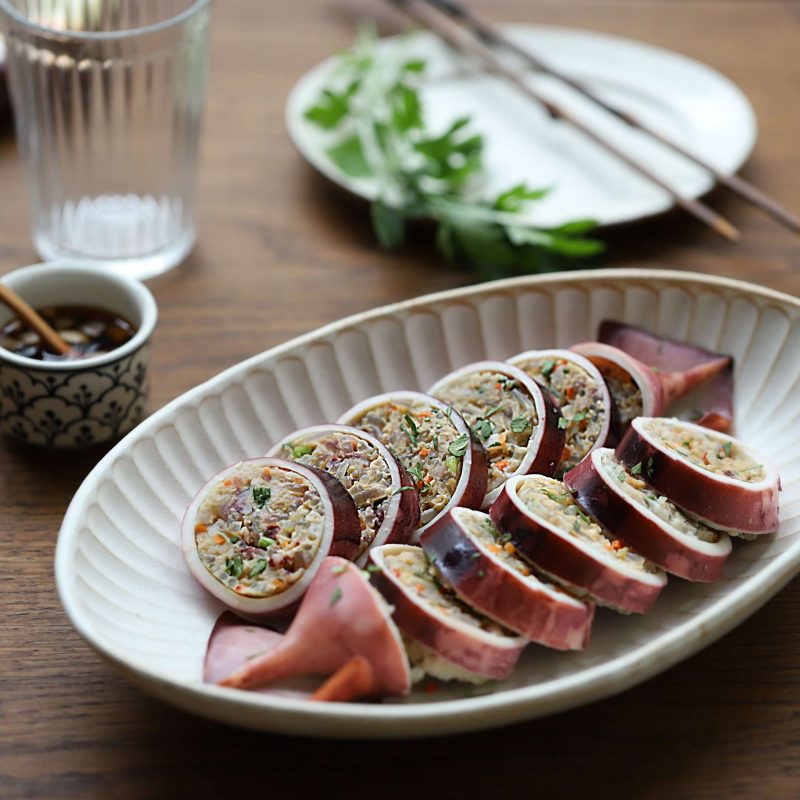 Many of the guests have tried the Korean food for the very first time during the filming of the show, and even with some initial doubts, the ojingo sundae and the other dishes have been well received. The creators of the show had a good idea on proposing Korean dishes that are not extremely aggressive in flavour or too spicy, choosing a menu that is easier to approach. In fact a traditional dish of region Veneto, is a stuffed calamari called calamari ripieni, that is similar in preparation and flavour with the Korean ojingo sundae.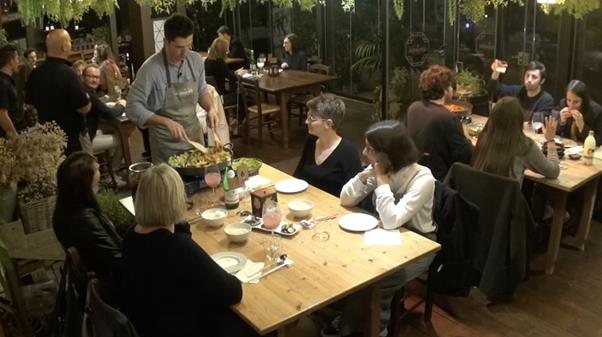 The show is proving that Italian and Korean on some culinary aspects are close and giving a new perspective on how Korean food can become more popular in Italy.  You can watch the show online on JTBC website here.