Hello all, we just came back from Milano since we were kindly invited by the Korea Pavilion and Encanto agency to visit the Korea exhibitions in Expo 2015. It has been an amazing experience and we are thankful to them for this opportunity.
Placed among the first pavilions of the Expo area, the Korea pavilion has an harmonic architecture,  inspired by the design of the moon jar, a white color traditional Korean porcelain. Its unique facade and structure make the Korea pavilion standing out as one of the most distinctive and recognisable building of the universal exhibition.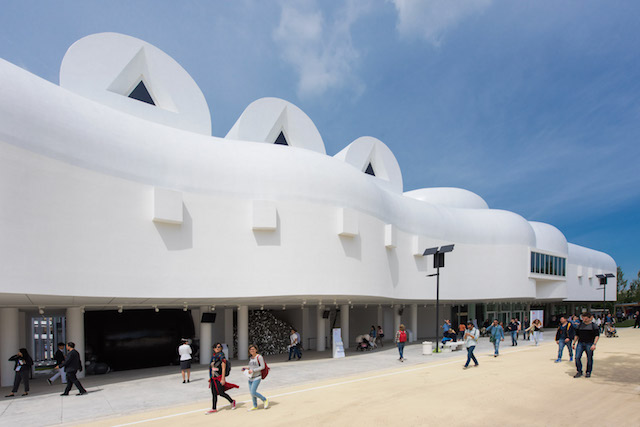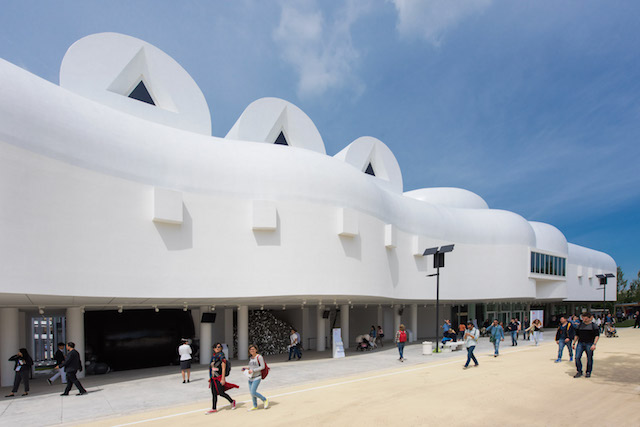 Harmony can be seen not only in the exterior of the pavilion, but as we will see together, it is a crucial concept of the exhibitions.
The exhibitions in Korean pavilion are asking their visitors a question: "What are the most outstanding issues related to food? How can we solve our problems related to sustainability? Which food should we choose?" And they give their answers to these questions.
"What are your favorite foods?" is asked to the visitors as they enter the pavilion. As we go up the stairs, the white walls are filled names of many dishes from all over the world. Above the stairs, a sculpture of Korean eating utensils: chopsticks and spoon.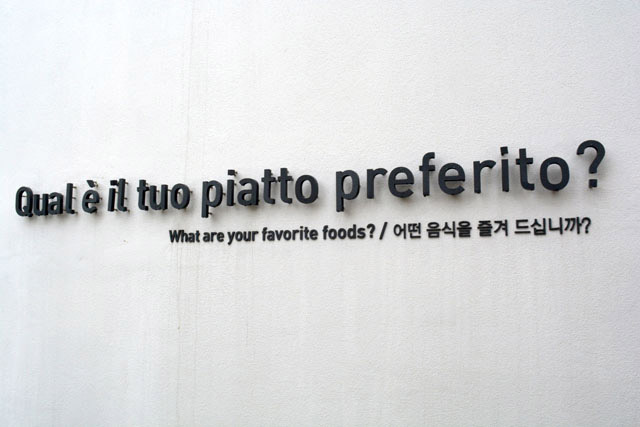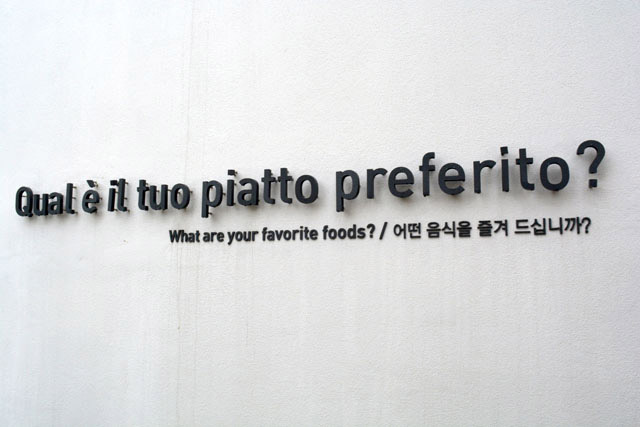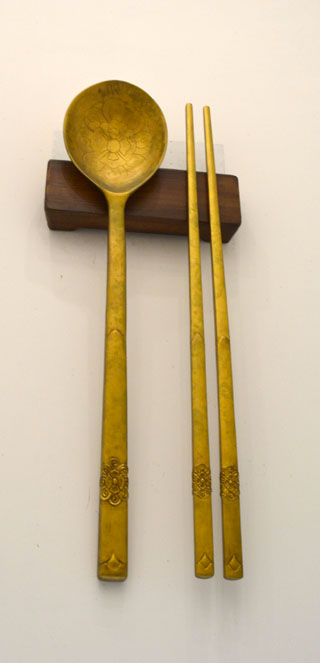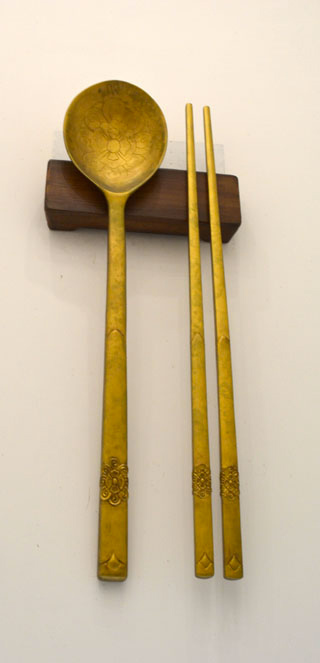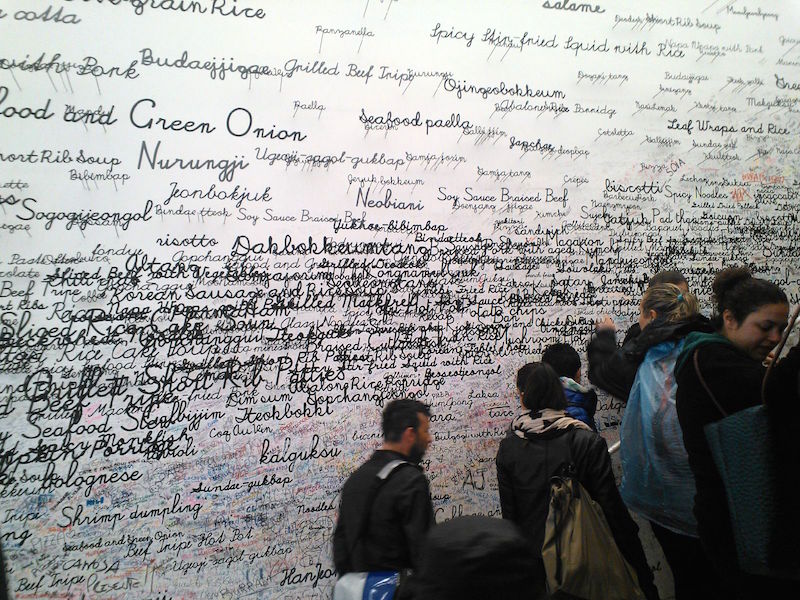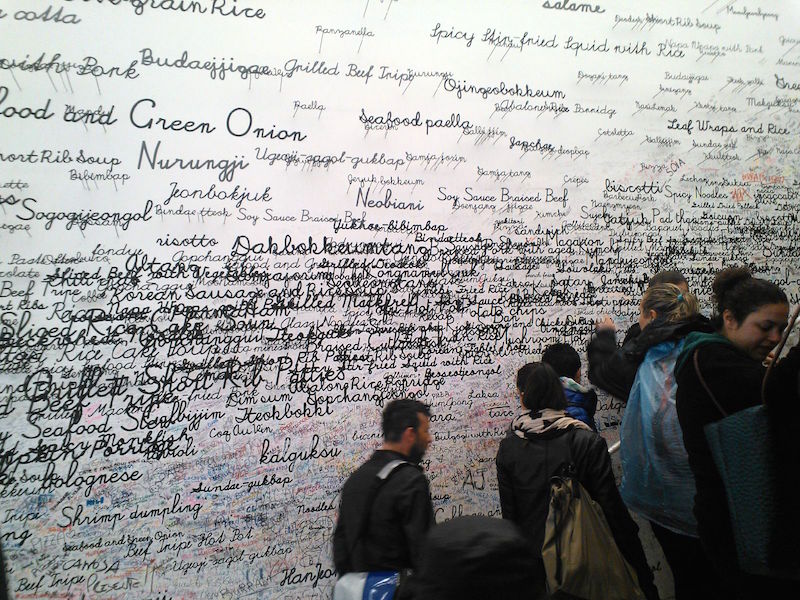 The first exhibition addresses the current eating habits and culinary culture around the world. Three artworks explain the main issues very clearly: the overproduction and consumption of processed foods, the unequal distribution and depletion of natural resources and the unhealthy life style by overeating. These three installations represent very well the issues that need to be solved according to Korea pavilion.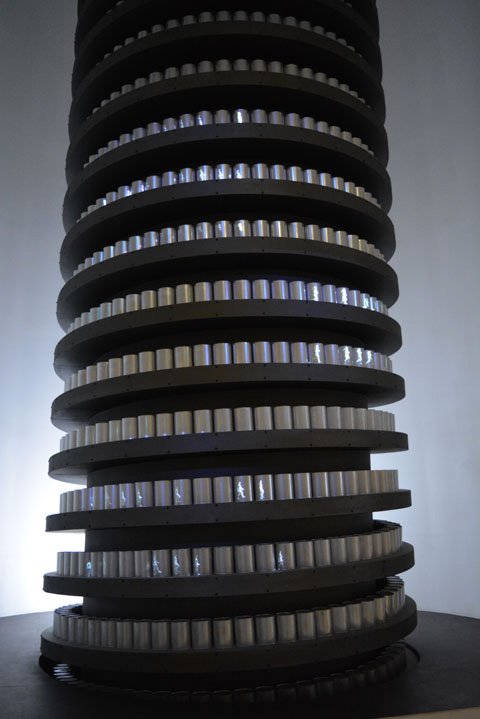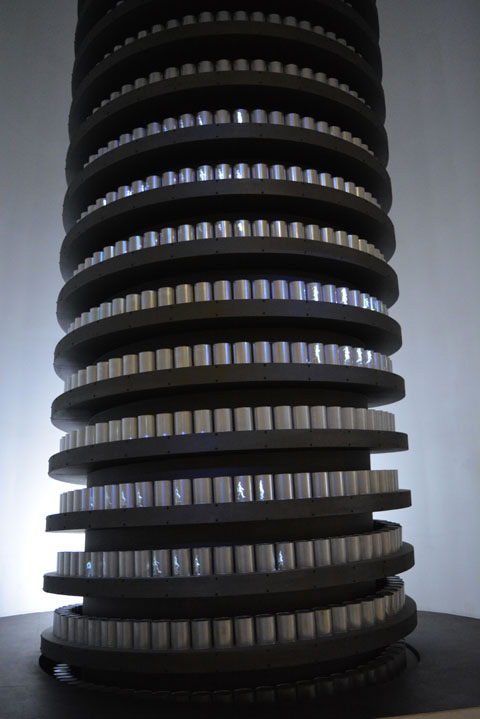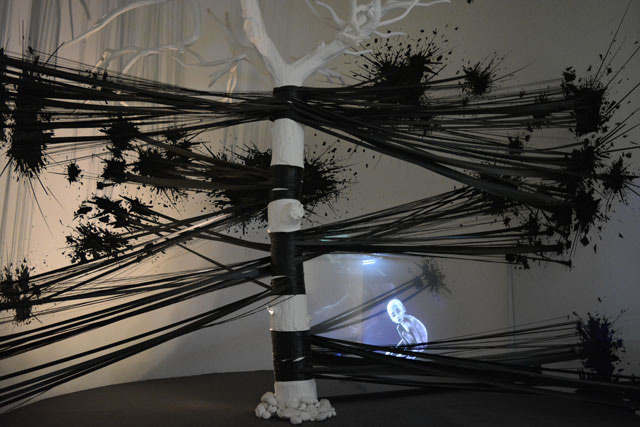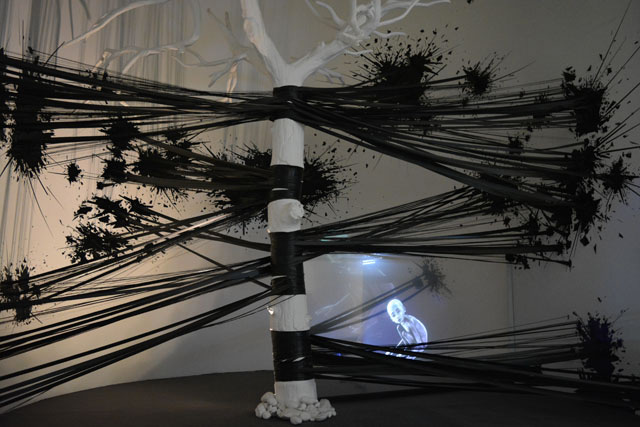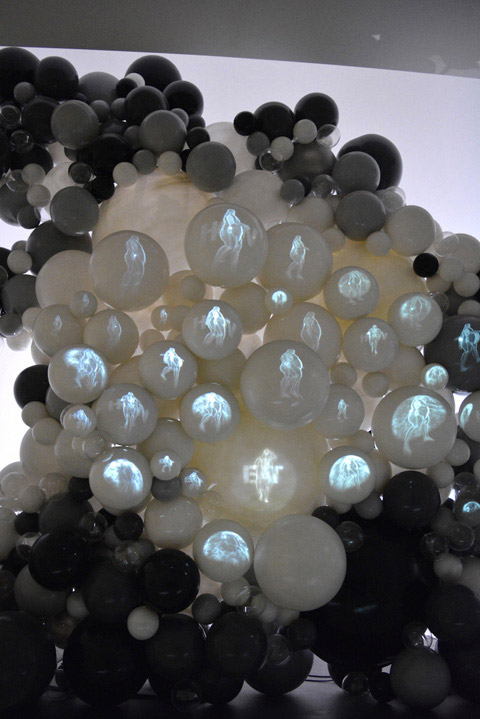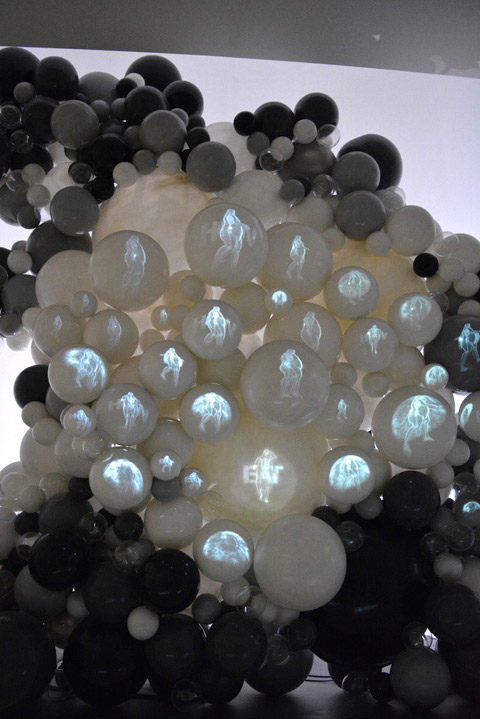 The exhibition also includes another installation that, by the use of words on a wall, visualise how an healthy diet looks like compared to unhealthy one. The top lines include words of nutrients such as vitamins and proteins, typical of an healthy diet, and as we proceed downwards towards a less healthy diet, these words are broken and scattered on the floor.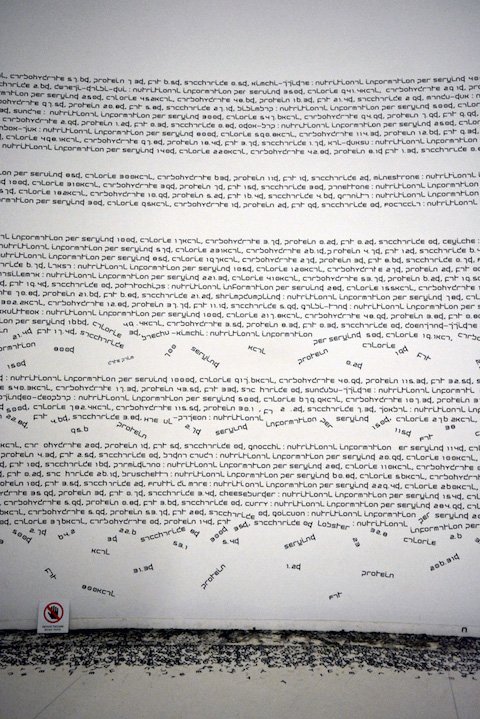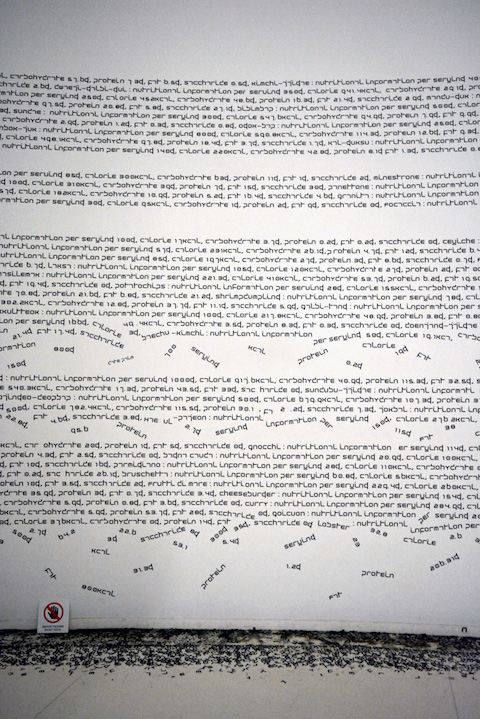 This first area we have explored illustrates very well what Korea pavilion is trying to show to its visitors: humanity is living a life style that is not unhealthy for their body but most important, unsustainable by the environment. We need to find a solution. The following exhibitions will propose a solution as we will see in the second part of this article.