Temperatures are rising here in Berlin and what we need is an easy to cook, refreshing and nutritious dish. Today we will prepare together the Naengguk, a cold vegetable soup with cucumber and seaweed, served with a portion of buckwheat noodles.
Ingredients (for 2 people):
– 1 cucumber
– 1 green onion
– 1 ts sesame seeds
– 1/2 ounce (15 grams) of dried seaweed (miyeok in Korean or  wakame in Japanese)
– 3.5 oz (100 grams) buckwheat noodles (same as the ones for soba)
– ice cubes
For the broth
– 4 spoons of soy sauce
– 1 ts apple vinegar
– 1 ts sesame oil
– 1 ts chilli powder
– ice cubes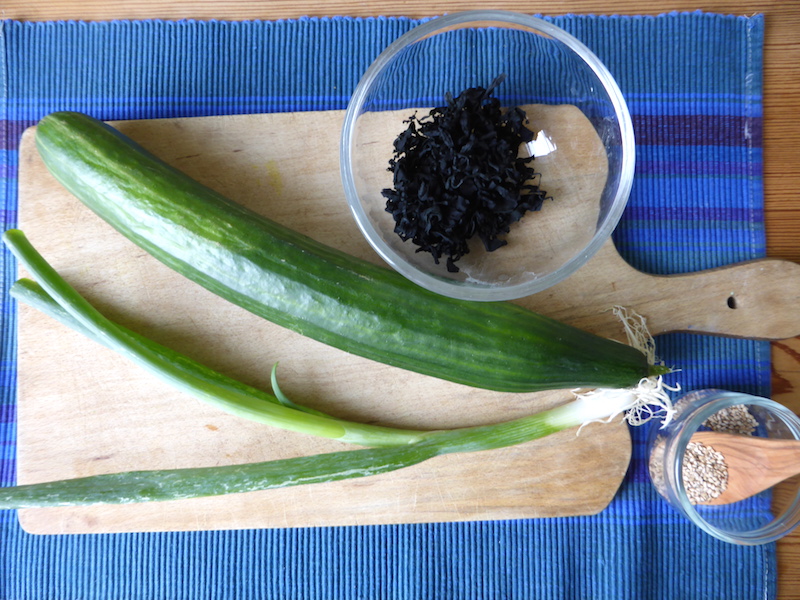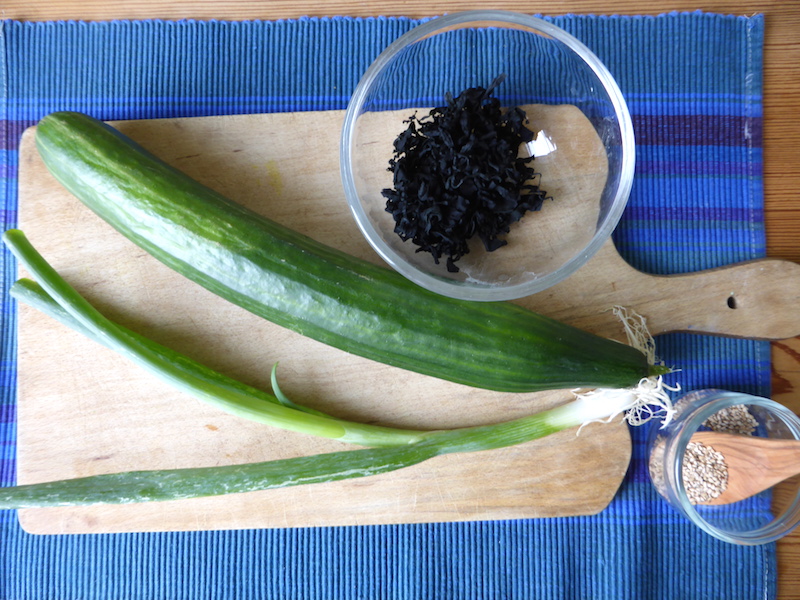 Directions:
After cleaning the vegetables, slice the cucumber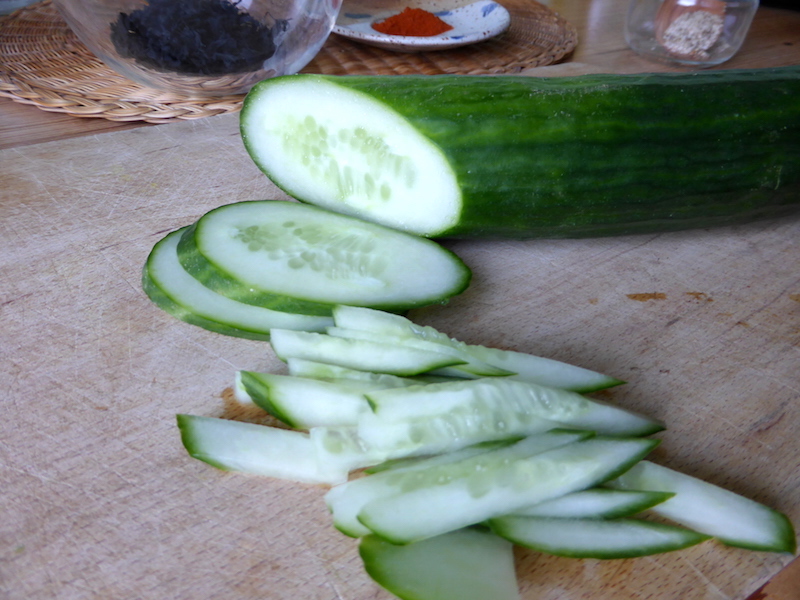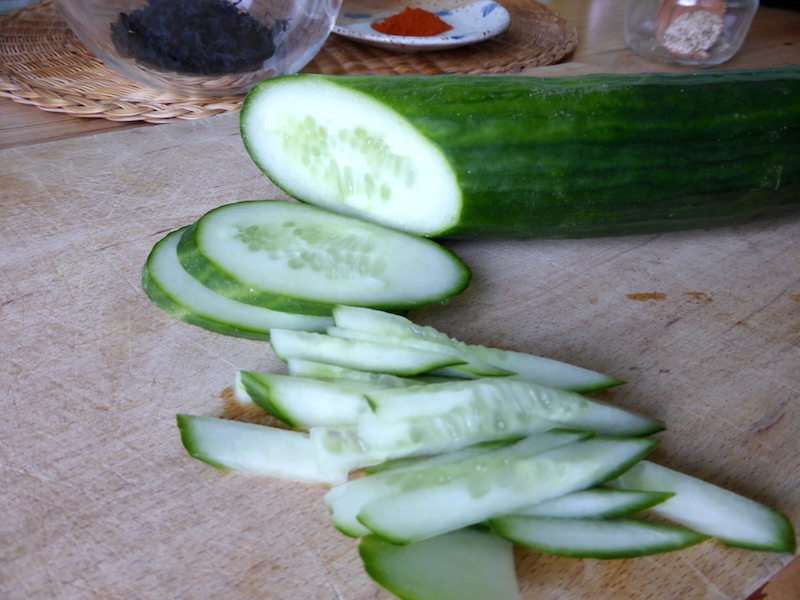 Chop the green onion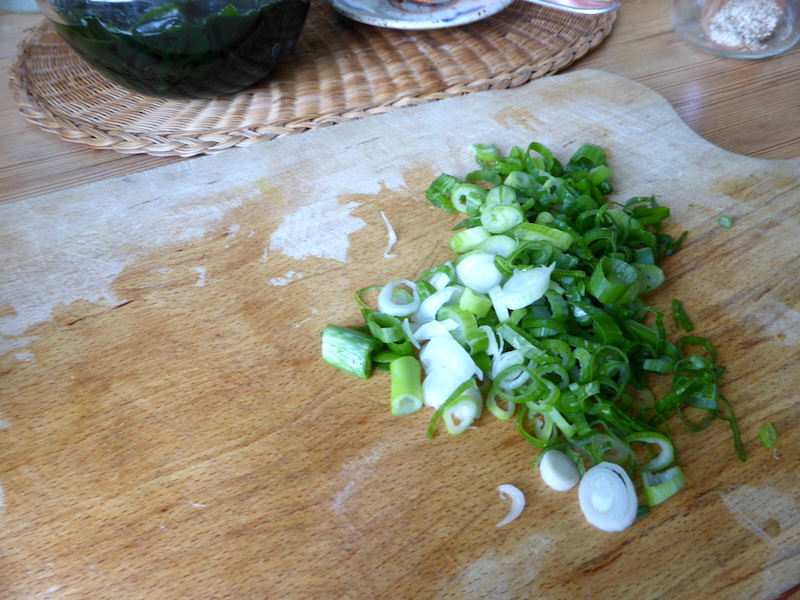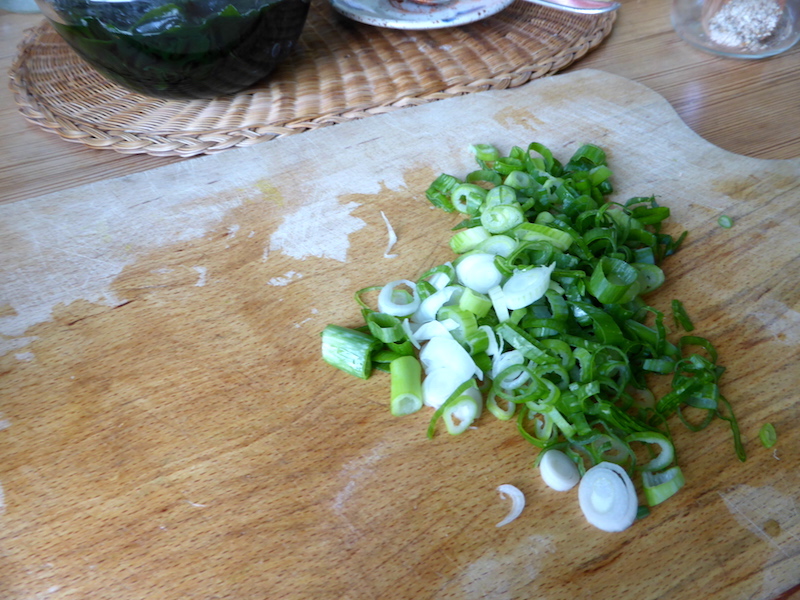 Soak the seaweed in hot water and keep it there for 3-4 minutes. Cool it down under running water and squeeze them gently to remove excess of water
Prepare the cold broth by mixing the soy sauce, vinegar, chilli powder and sesame oil and adding around 20 oz (600 ml) of cold water
In the meantime we cook the buckwheat noodles: 5 minutes in boiling water. When cooked, drain them and cool them down under cold running water. Squeeze them gently to remove excess of water and set aside
Dish is almost ready: in a big bowl pour the cold broth and add ice cubes. Place the vegetables.
On bamboo mat or a dish, place the cold noodles, divided for portions (2 portions per person in the picture)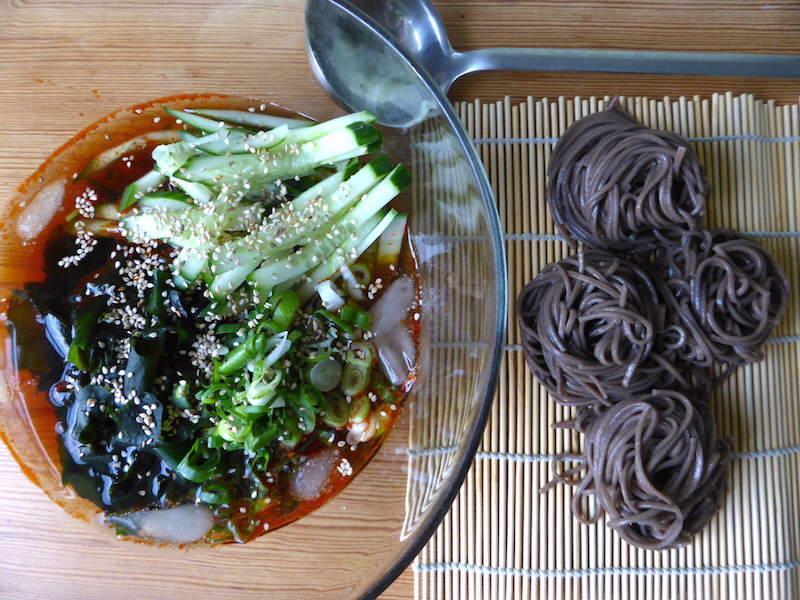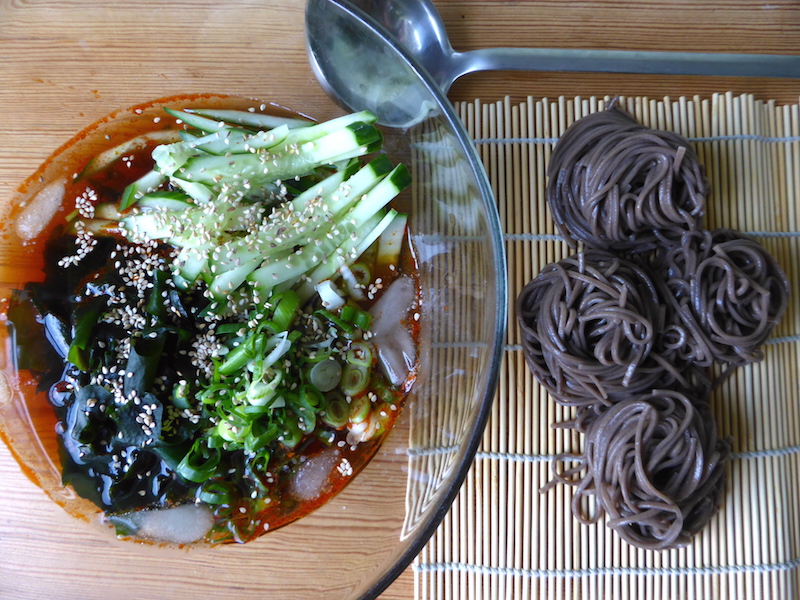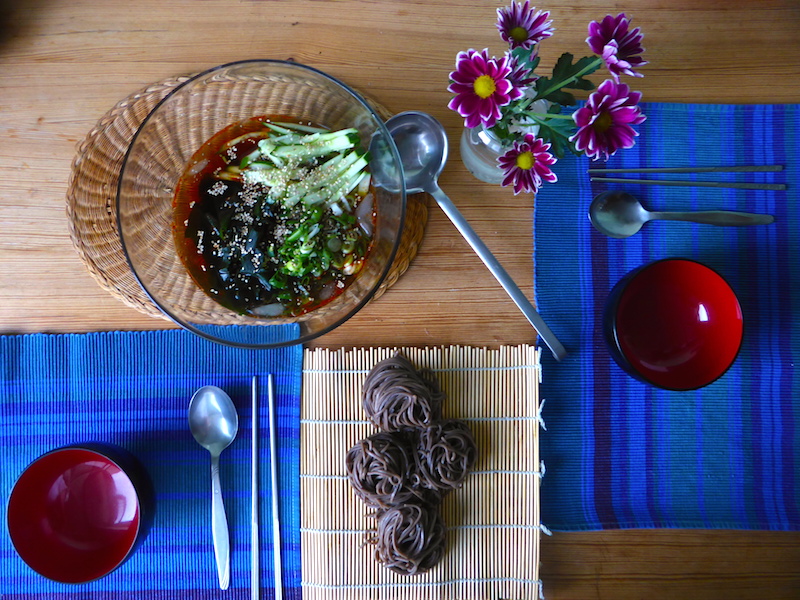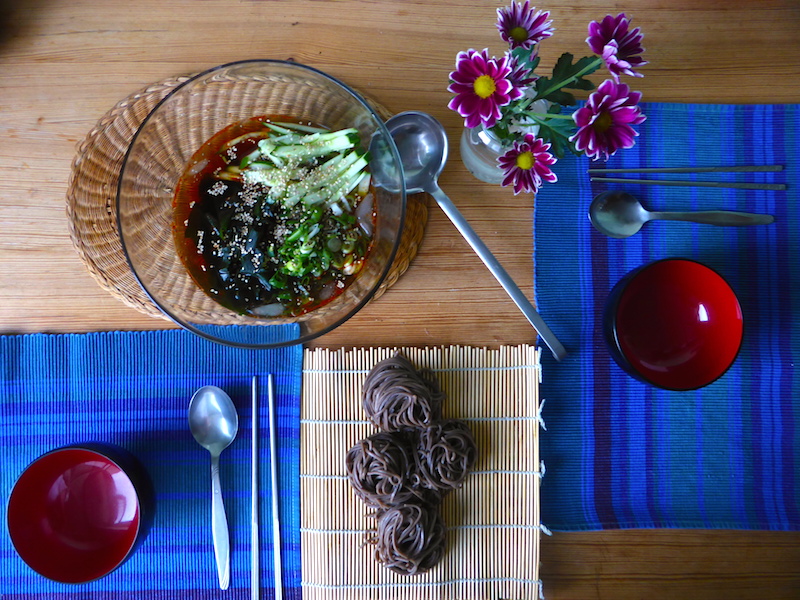 Enjoy!