Braised chicken with vegetables in soy sauce – Jjimdak 찜닭 – is a dish originated from the city of Andong and it has a deep, complex flavor with a mild spicy kick. A delicious dish with balanced flavors that has become very popular in Korea.
I have tried Jjimdak many times during my trips in Korea and I have been wanting to cook it for long time. Today we will cook it together. Let's get started!
Ingredients for 3-4 people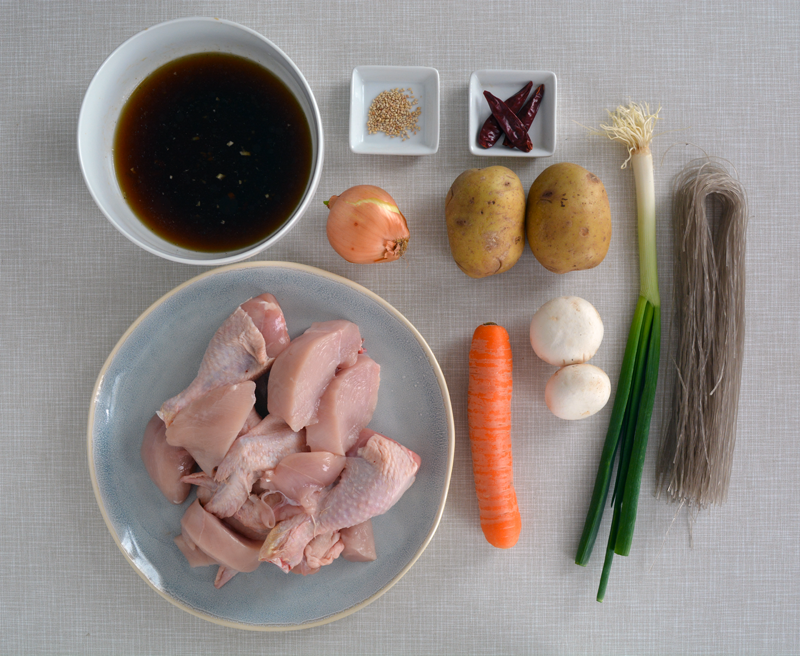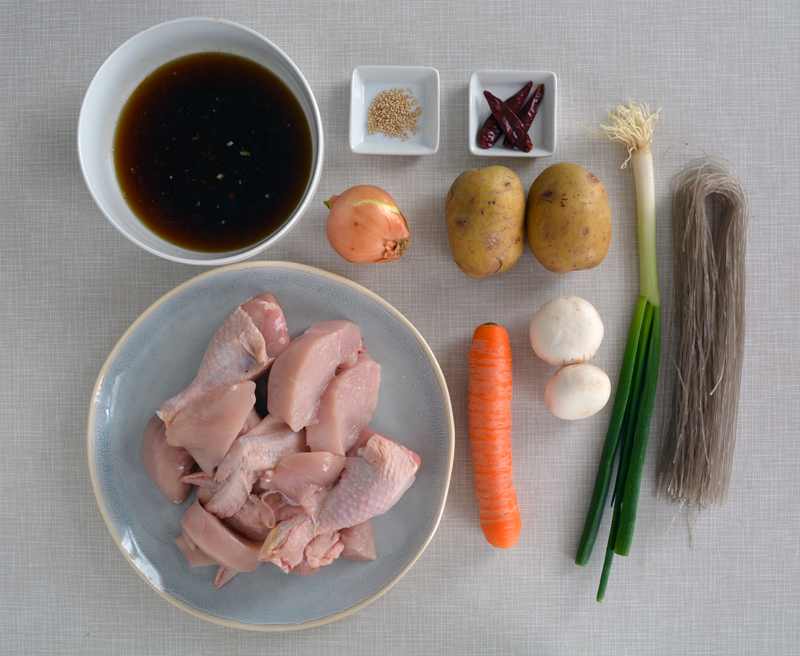 1.8 pounds/800 grams or mixed chicken pieces (legs, breast, wings)
2 medium size potatoes
1 carrot
4.5 ounces/100 grams potato noodles
3 dried chillies
1 onion
2 button mushrooms
1 green onion
1 spoon of roasted sesame seeds
for the sauce:
1 and 1/2 cup of water
1/3 cup of soy sauce
1 spoon of brown sugar
1 spoon of oyster sauce (can be replaced with 1/2 spoon of soy sauce)
1/2 teaspoon of fresh grated ginger
2 spoons of sesame oil
1/2 teaspoon of black pepper powder
Instructions
Bring  1,5 l (6 cups) of water in a pot and add the chicken pieces. In the meantime slice all the vegetables in similar sizes.
Parboil the chicken for about a min and skim off any fat. Drain the water.
In another big pot add the chicken, the sauce and set the heat to medium. Let it cook for 8-10 minutes with the lid on.
Add potatoes, carrot, onion and chilli peppers. Let it cook for 5-7 with the lid on stirring gently occasionally.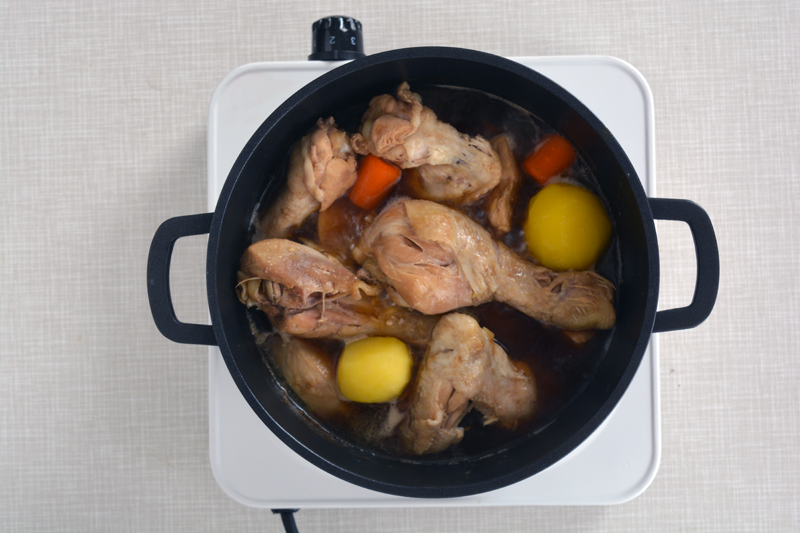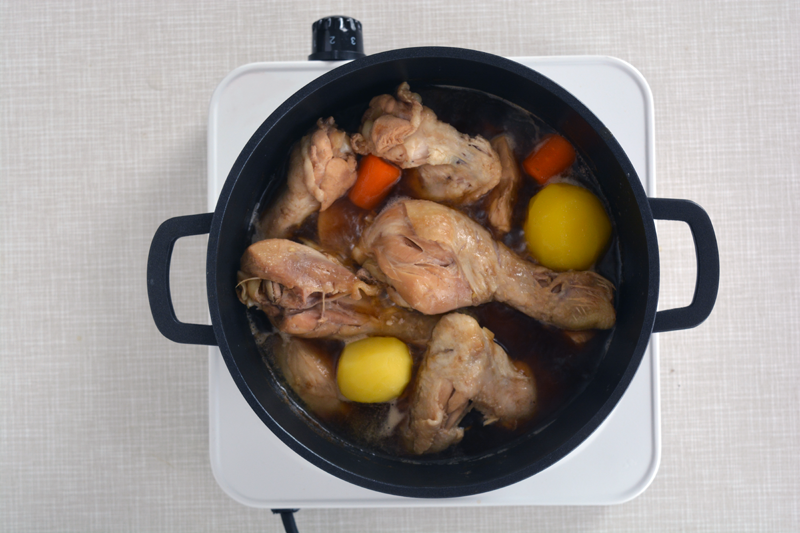 Add potato noodles, the green onion and mushrooms. Cook for 5 minutes stirring to have the potato noodles cooking.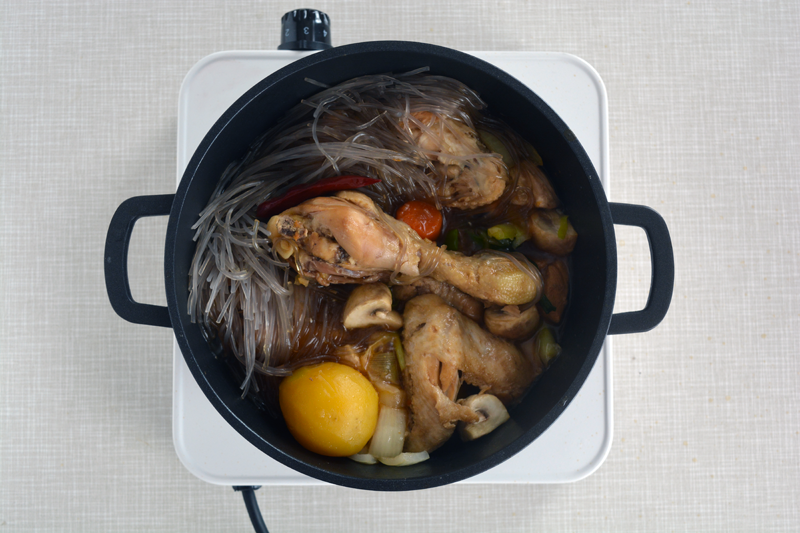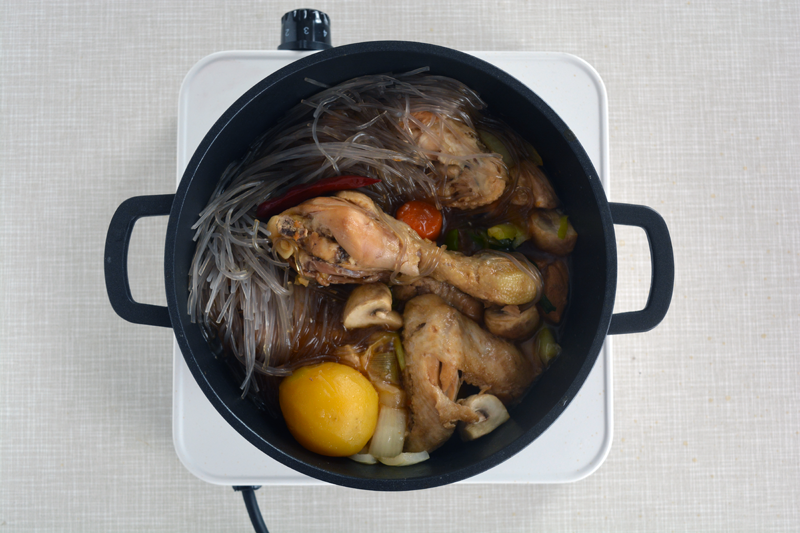 Garnish with sesame seeds and serve!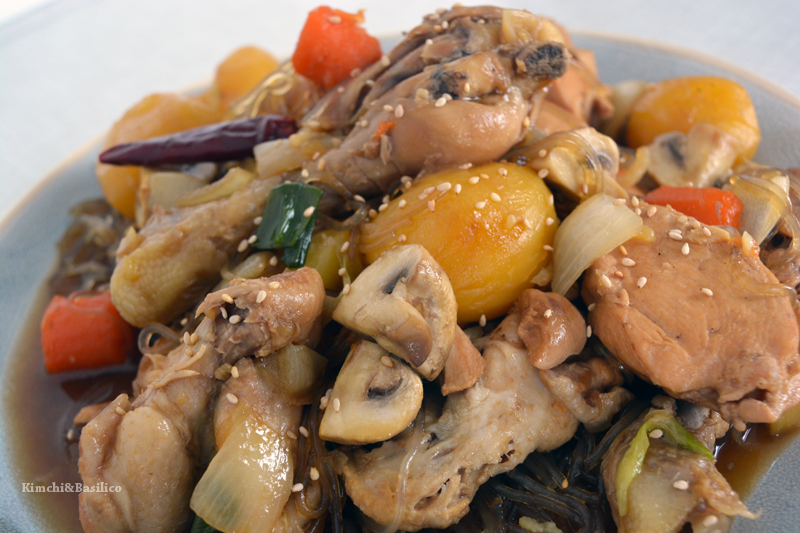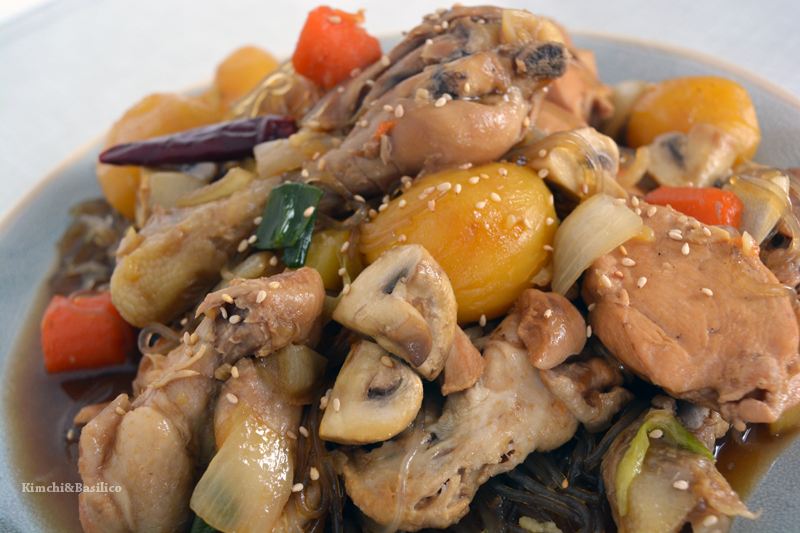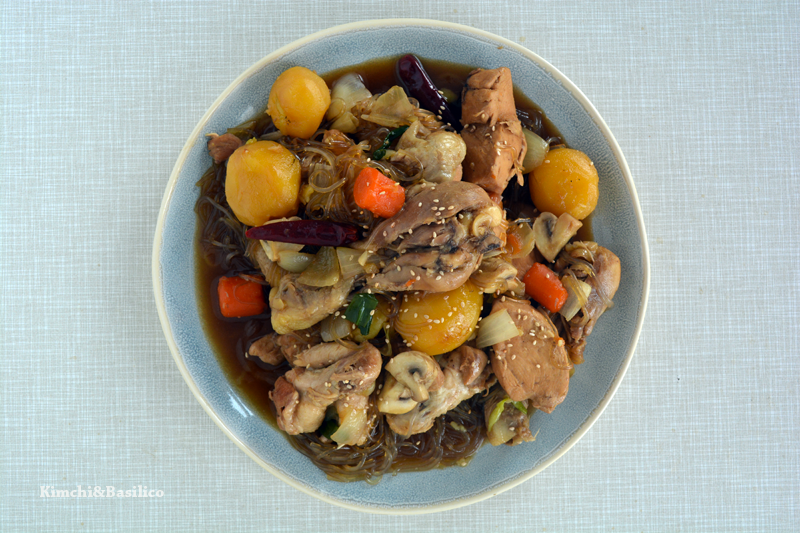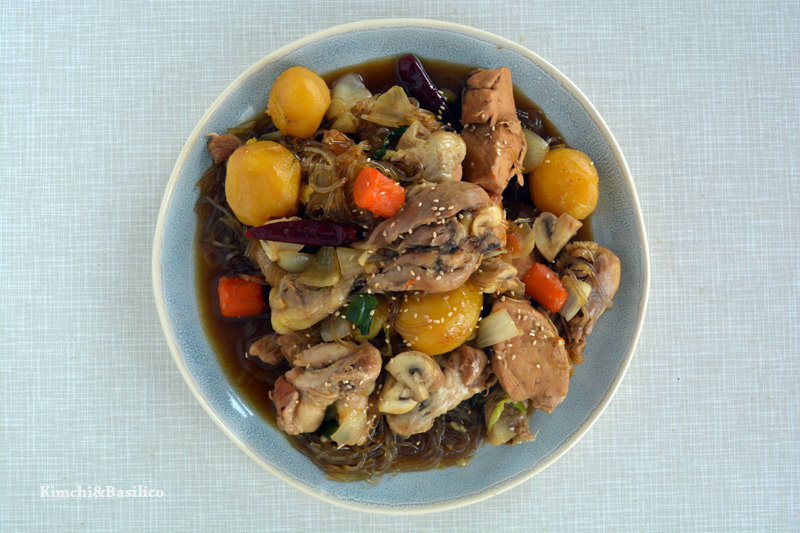 Buon appetito!