Banchan (반찬) is the korean word for "side dish", and if you ever visit a Korean restaurant, you will be served these dishes complementary to your main order. The big variety of side dishes, depending on the season, the availability or the region, is one of the distinctive features of Korean cuisine.
All banchan are shared between the people during the meal: this concept of sharing food, is also a key aspect of Korean food culture. We will cook today a quick and easy recipe for a green chili peppers side dish, gochu jorim (고추조림). 
Ingredients for 2 people:
250 gr green chili peppers
2 table spoons soy sauce
1 ts corn syrup (or beetroot syrup or brown sugar)
1 clove garlic
1 spring onion
Instructions:
Rinse the pepper under running water and cut off the stalk
Dry the excess of water and put the peppers in a pan on medium heat and add soy sauce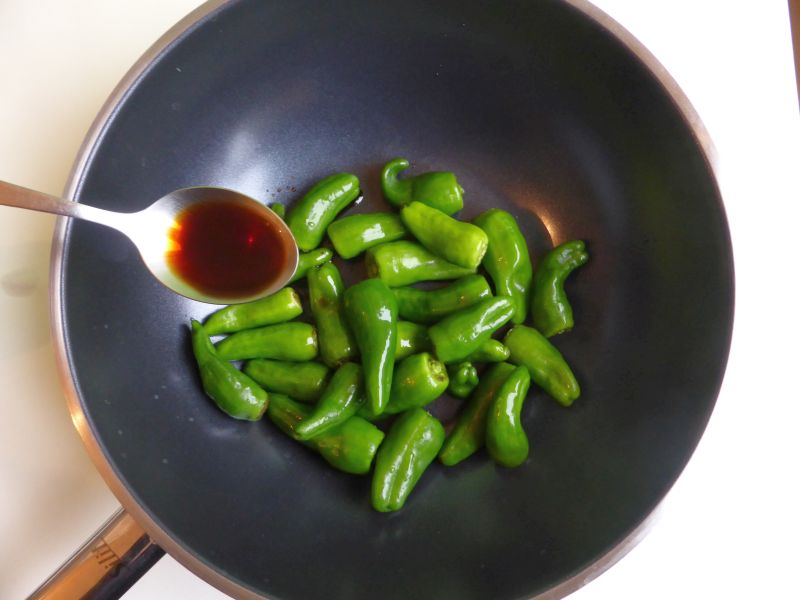 Chop the green onion and the garlic clove and add it to the pan
Braise the peppers for about 15 min on a low fire since they change color, adsorbing the sauce
When they are cooked, add the corn syrup and stir for a few seconds
Serve on a plate and sprinkle with sesame and add few drops of sesame oil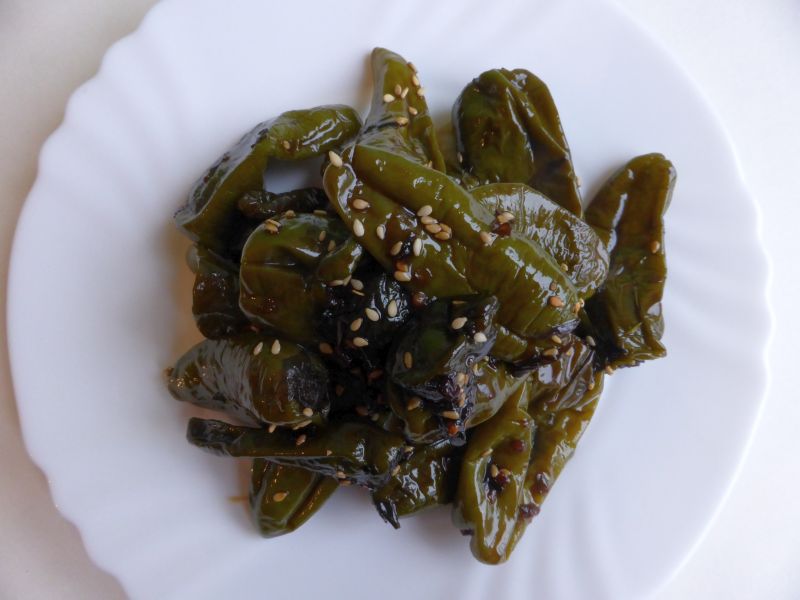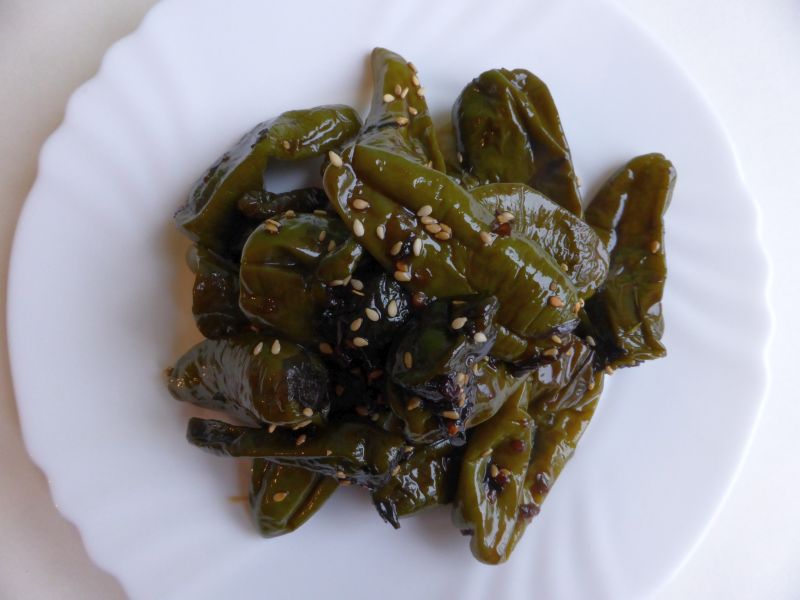 For more banchan recipe visit our page here
Enjoy!