Delicious and easy seaweed rolls with tuna and vegetables. Tuna gimbap is a popular snack in Korea and is often prepared for picnic, lunch boxes and so on.
Ingredients for 2 people (4 rolls)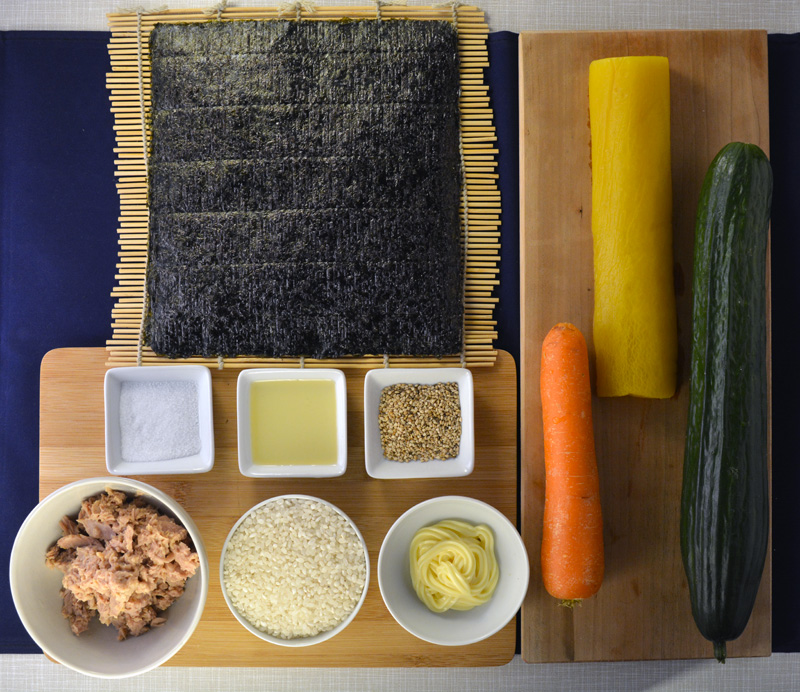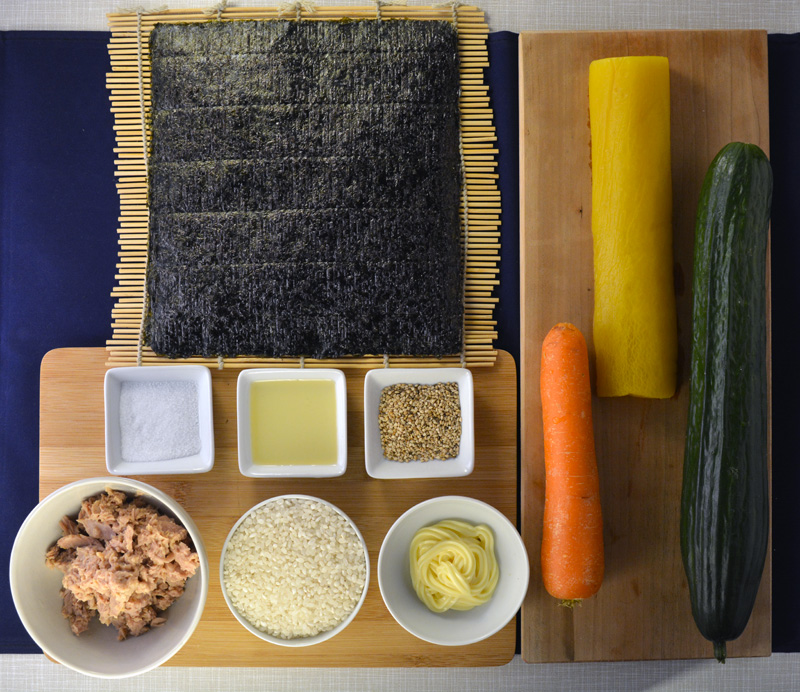 – 160 grams ( 2 cups) sticky white rice
– 4 sheets of seaweed paper (kim – 김)
– 1 carrot
– 1/2 cucumber
– 1/2 yellow radish cut in length
– 1 can of tuna in olive oil
– 1 spoon mayonnaise
– 1 teaspoon of salt
– 1 teaspoon sesame oil
– 1 teaspoon roasted sesame seeds
You will need a bamboo mat to roll your gimbap!
Directions
Cook the steamed rice, let it cool down and mix with a teaspoon of salt and a teaspoon of sesame oil
Slice all vegetables (carrot, cucumber and radish) of around the same length of the seaweed sheet. Stir fry the carrot for a few minutes to make it softer
Drain the excess of oil from the tuna. In a small bowl, mix mayonnaise and tuna.
Now we start creating our first roll: Place the sheet of seaweed paper on the bamboo mat and spread a layer of cooked rice on it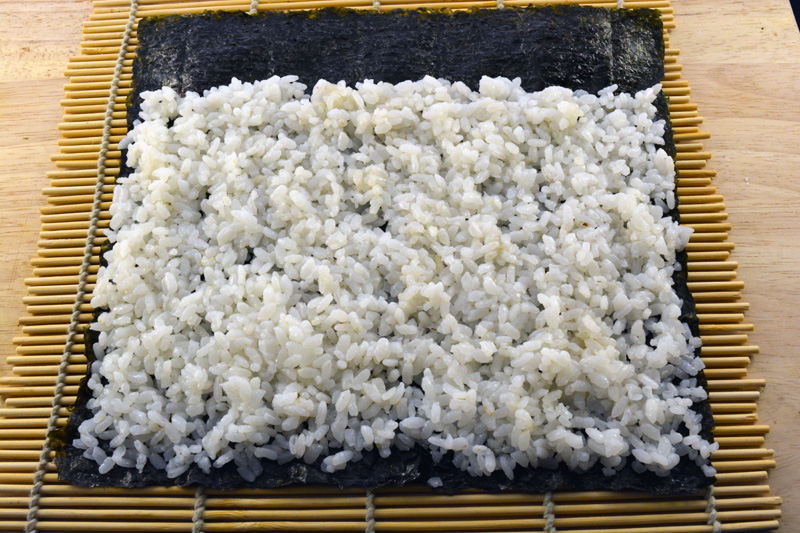 Place 2 teaspoons of tuna and add the vegetable strips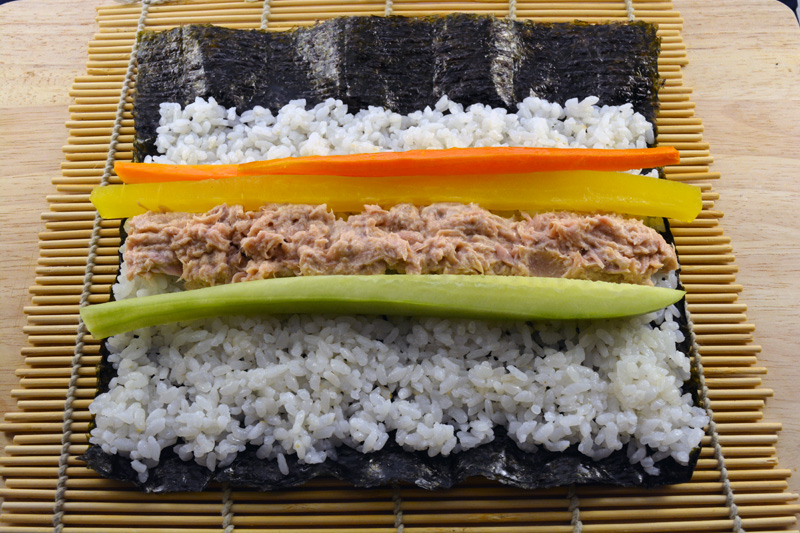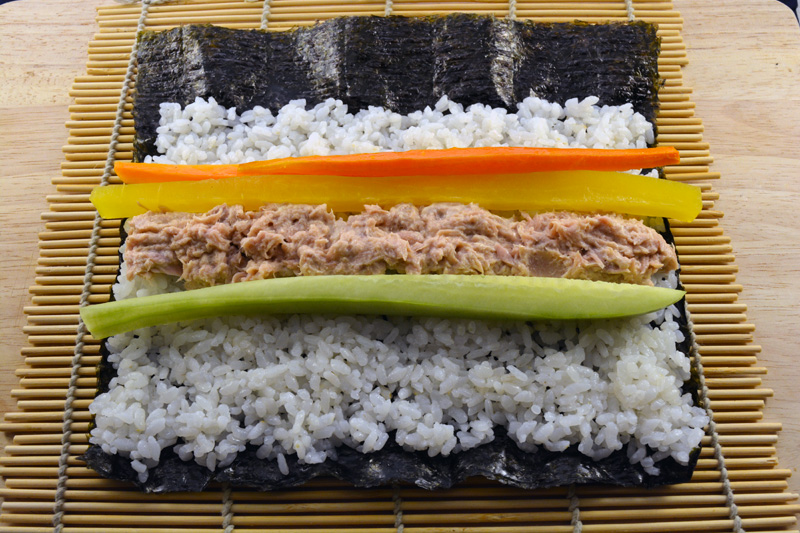 Roll it up using the bamboo mat applying a gentle pressure. Use a few drops of sesame oil to close to roll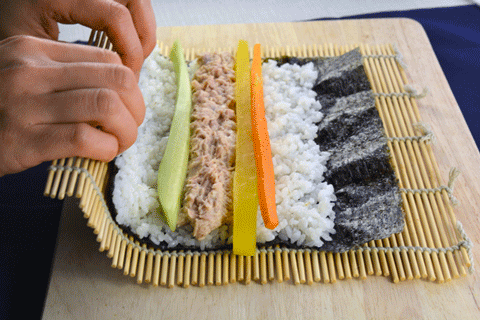 Using a sharp knife cut in 1 inch (2/3 cm) slices. Sprinkle sesame seeds and repeat the previous steps for the other rolls. Enjoy!