Today we will prepare ojingeo bokkeum (오징어볶음) a nutritious dish made with squid and vegetables stir fried with a spicy sauce. Perfect if accompanied by steamed rice. Let's start cooking!
Ingredients for 2 people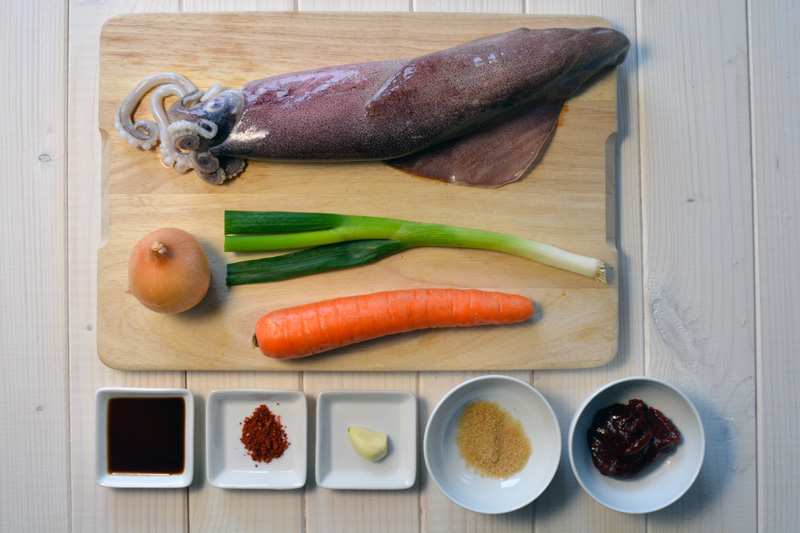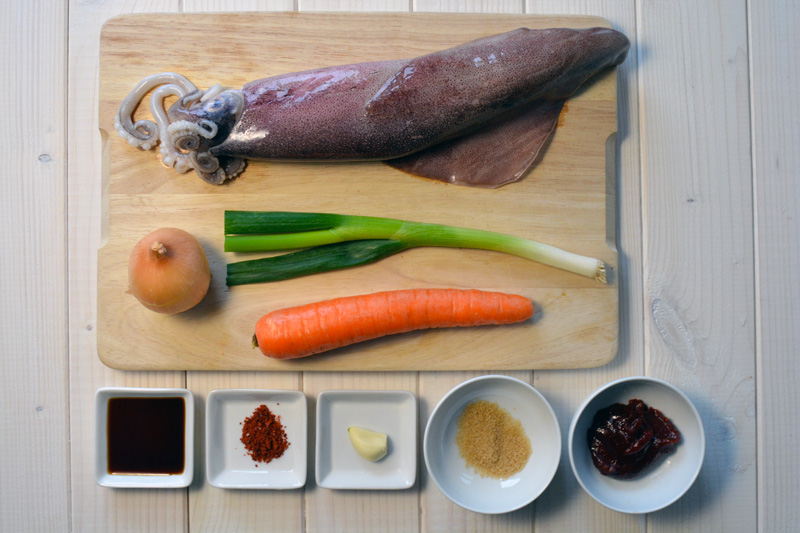 1 squid (around 700 grams/1,5 pounds)
1 onion
1 carrot
green onion
2 tbs soy sauce
1 ts chili powder
1 ts sugar
1 clove of garlic
1 tbs chili pepper paste gochujang (more if you like very spicy!)
Directions
Wash the squid. Remove the intestines, the skin and the bone. Slice the squid in strips and set aside
Prepare the sauce: mix soy sauce, chili powder, chili paste, sugar and chopped garlic.
Marinate the squid with the sauce. In the meantime we will chop the vegetables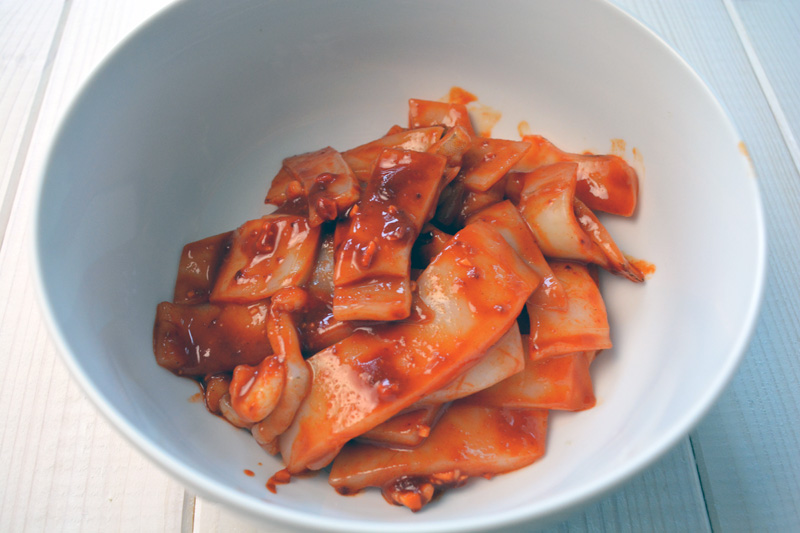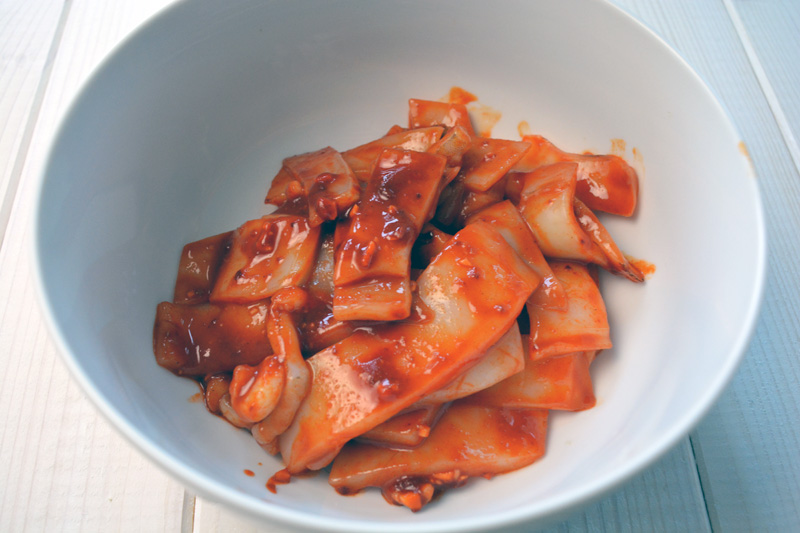 Slice carrot thinly and diagonally, cut green onion in 3-4 cm (1 inch more or less) length pieces, slice the onion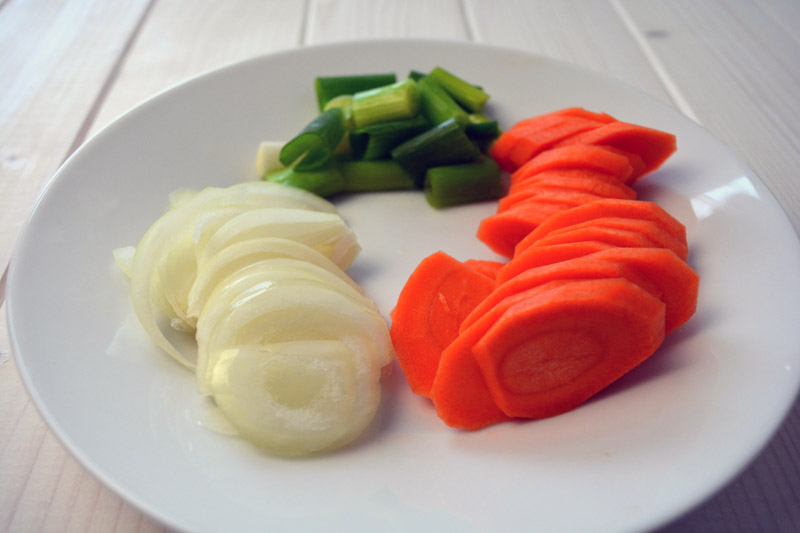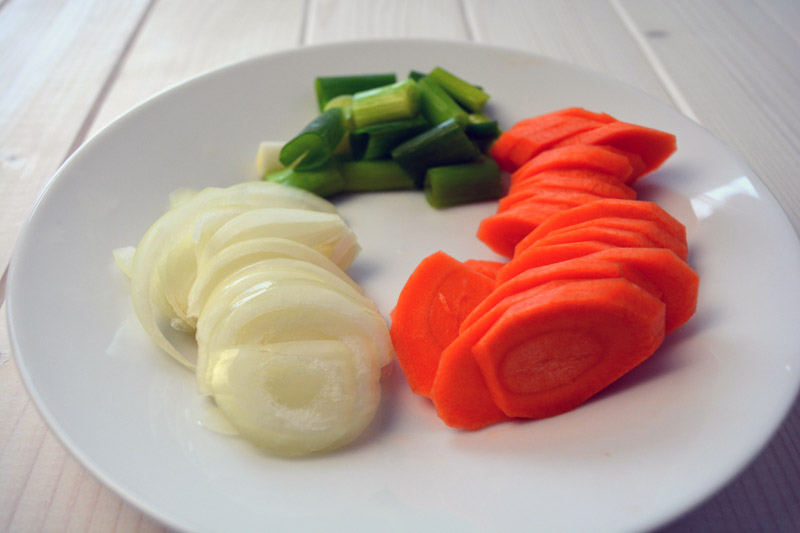 Heat a pan over high fire and add 1 tbs of oil. Stir fry the vegetables: carrot, onion and green onion for 2-3 mins.
Add the squid and cook it for a few minutes. Don't overcook it otherwise the squid will be hard!
Sprinkle with sesame seeds and some sesame oil. Serve with steamed rice! Buon appetito!