A Korean food classic, bulgogi is a delicious marinated beef dishes that is usually cooked on the grill or stir-fried on a pan. Is a typical dish that is best enjoyed with many people over drinks.
Ingredients for 2 people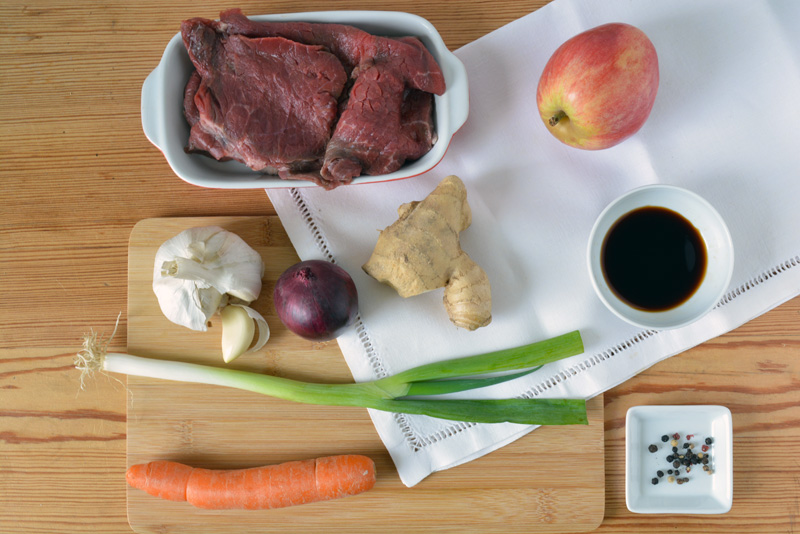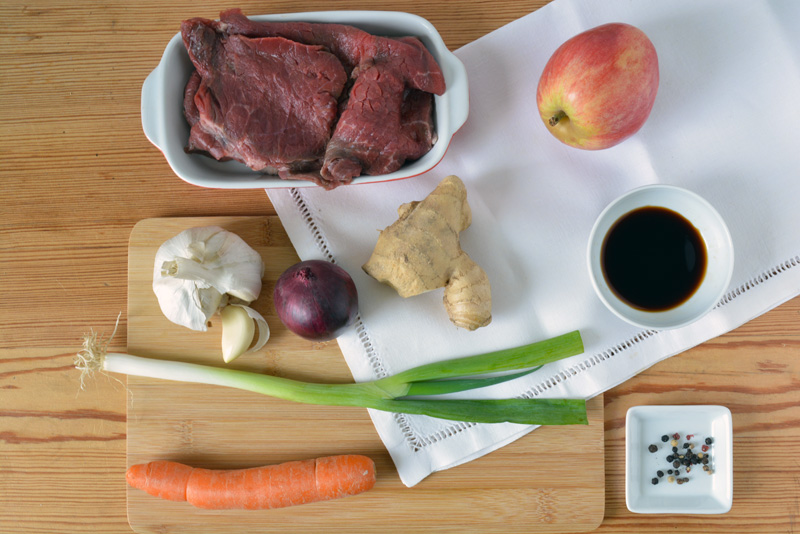 – 500 grams (1 pound) of beef tenderloin. Cut against the grain in thin slices in thin strips 1/2 inches wide for 1 inch long. This will it make them easier to chew.
– 1 carrot
– 1 spring onion
For the marinade:
– 1/2 apple
– 1 clove garlic chopped
– 1 ts of chopped ginger
– 2 tbs soy sauce
– 1 onion sliced
– 1 ts of pepper
Instructions
First we are going to slice the meat and put it in room temperature water for 10-15 min to get rid of the blood.
For the marinate sauce we will be using a mixer or a food processor: mince the garlic, the ginger and the apple and process until it will be creamy. Add sliced onions and pepper
Mix the marinade sauce with the meat and let it marinate for at least 30 mins (better if overnight)
Slice the carrot and spring onion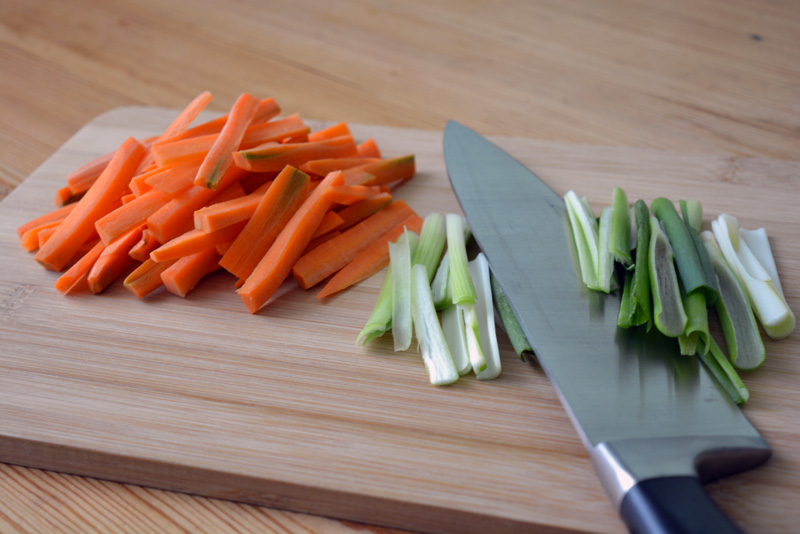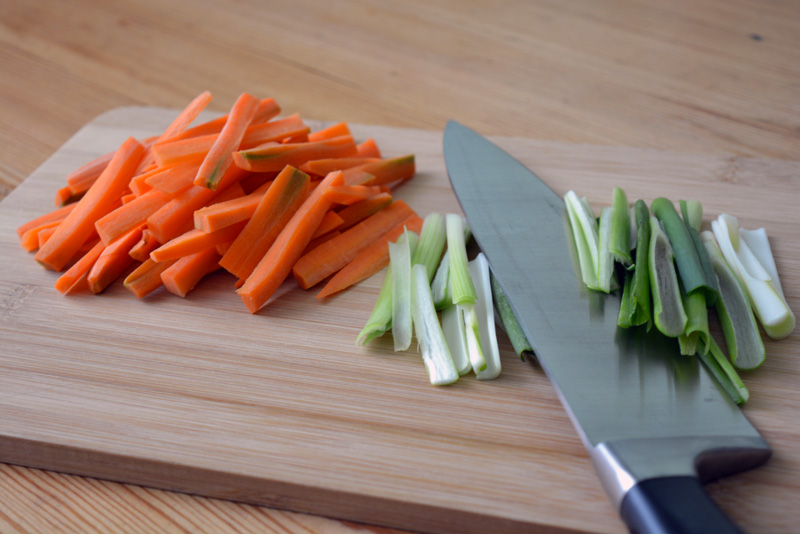 Pour 1 tbs of oil in a frying pan and heat it on medium heat
Stir fry the meat and add the sliced carrot and green onion.
Let it cook until the meat will be cooked through and browned.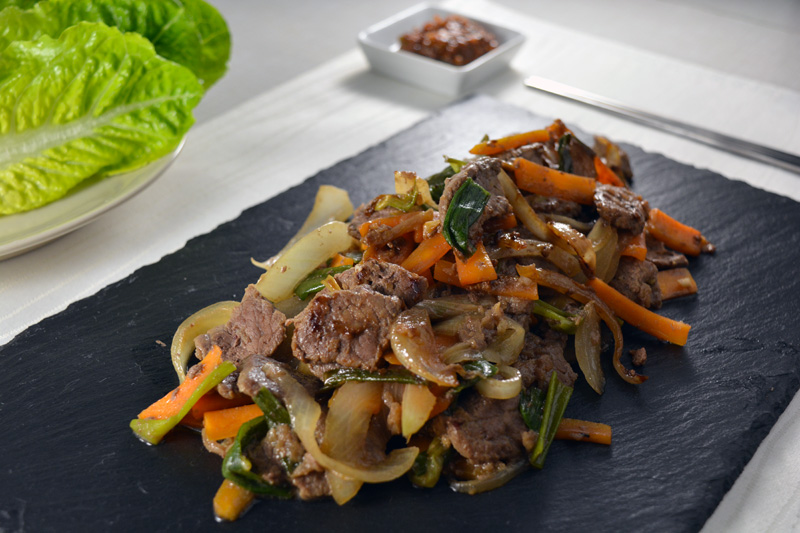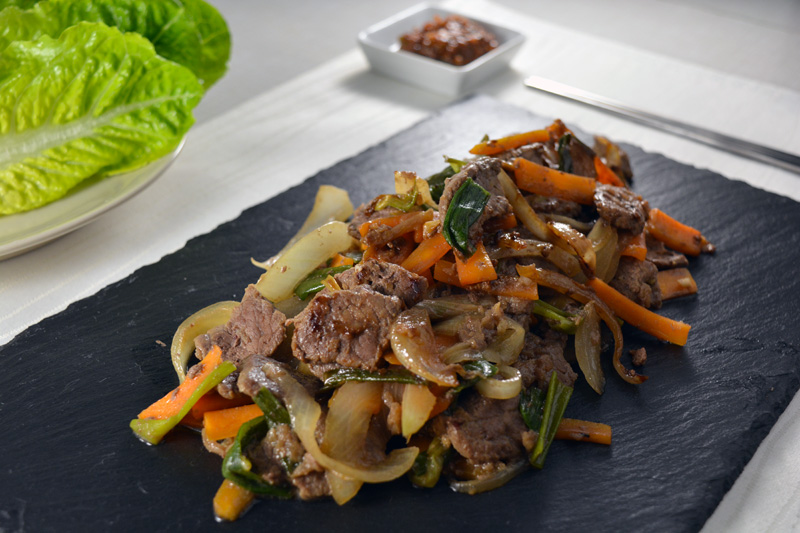 Serve the bulgogi with rice and lettuce for the wrapping (ssam)