Bossam (보쌈) is a boiled pork dish served usually with radish cabbage salad (musaengchae – 무생채) and wrapped in cabbage leaves. It a great dish for gathering and family reunion and a favorite for many people. Tender and flavorful pork slices is wrapped in crispy cabbage leaves with salty and sweet radish salad. Delicious!
The word ssam (쌈) means literally "wrapped" and it refers traditionally in Korea cuisine when ingredients are wrapped in vegetables before being consumed in bite sides (think about samgyeopsal – grilled pork belly, wrapped in salad leaves for example)
Ingredients for 2/3 people
For the Meat: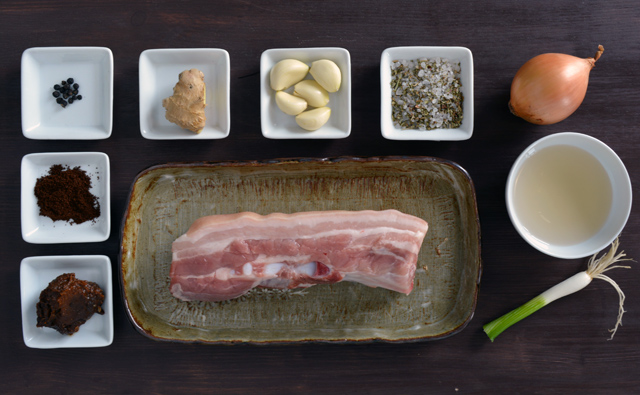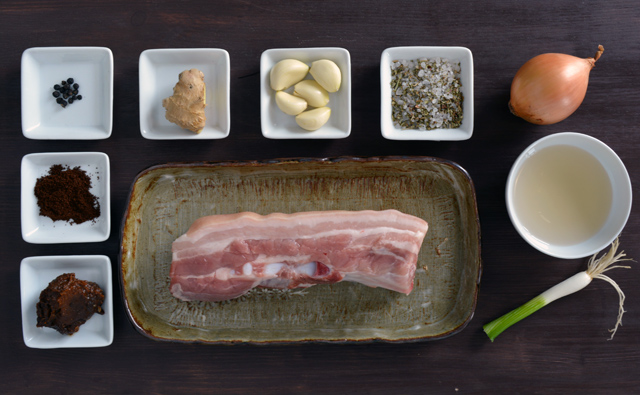 600 grams fresh pork belly (around 1.3 pounds), about 8 cm (3 inch) wide cut
1 spoon dwenjang (soybean paste)
1/2 green onion (white part)
5 cloves garlic
1 ts of sliced ginger
1 ts black pepper
1 tbs spoon of salt and mixed dried herbs (rosemary, bay, oregano)
1 ts spoon coffee powder (or 1 cup of brewed coffee)
1 onion
cooking wine 5 tbs
1 liter (5 cups) of water
For the fresh radish cabbage salad (musaengchae):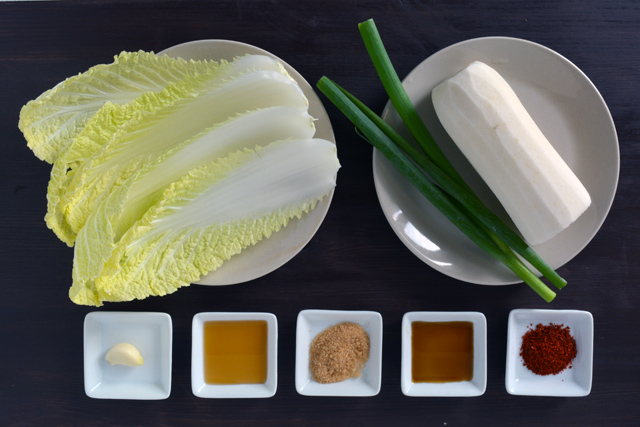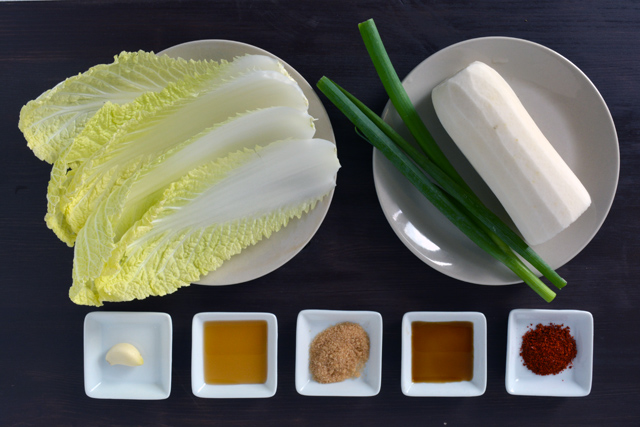 400 grams ( 1 pound) of radish
4 leaves of napa cabbage
1/2 of scallion (green part)
1 clove of garlic
1/2 tbs sesame oil
1 ts of sugar
1/2 tbs fish sauce
1 spoon chili powder (adjust to taste)
salt
Instructions
Boiled pork
Add pork, onion, ginger, garlic, soy bean paste, coffee, black pepper, green onion, cooking wine and water to a large pot
Bring it to boil over high heat
When it boils, cover it and cook it over low heat for 1 hour
After 1 hour, take out the cooked pork using tongs and let it cool down before slicing it
Slice the pork thinly
Radish cabbage salad
Peel the radish and cut into matchsticks
Slice the cabbage leaves thinly
Put the radish and the cabbage into a bowl and sprinkle salt and mix. Let sit for 20 min until the vegetables have soften and discard released liquid.
In the same bowl add all the other ingredients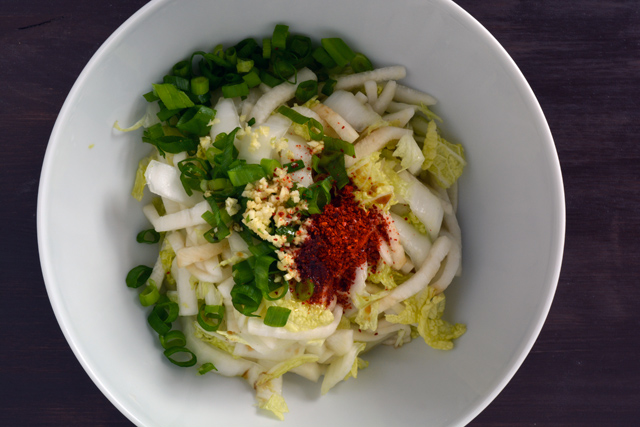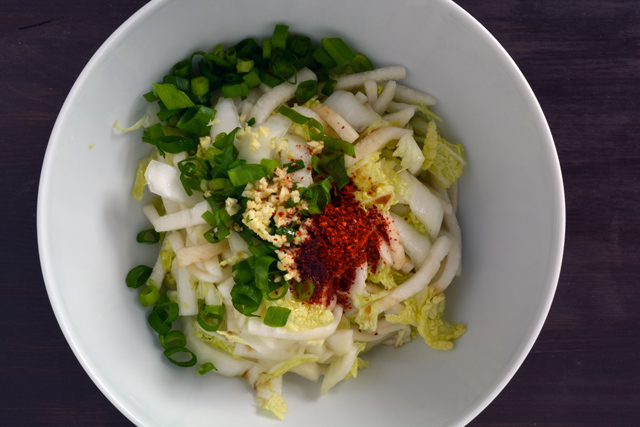 Mix well. Taste and add more chili or fish sauce if necessary
For the wraps:
Add tender cabbage leaves in salted water (1/2 cup of salt in 4 cups of water) and soak them for 2-3 hours until tender. Rinse and drain
Place the slices of pork with the radish cabbage salad on a plate and serve!